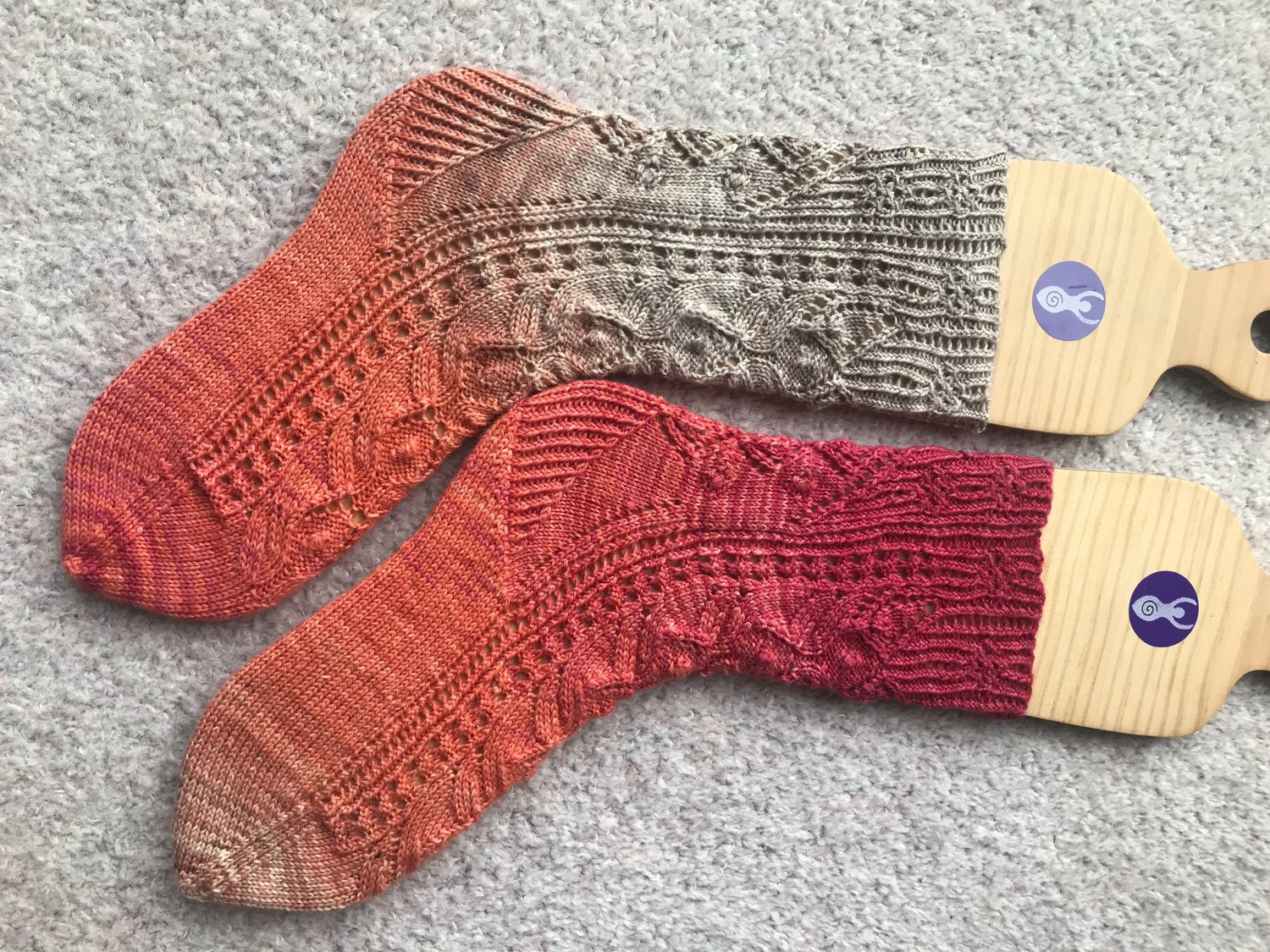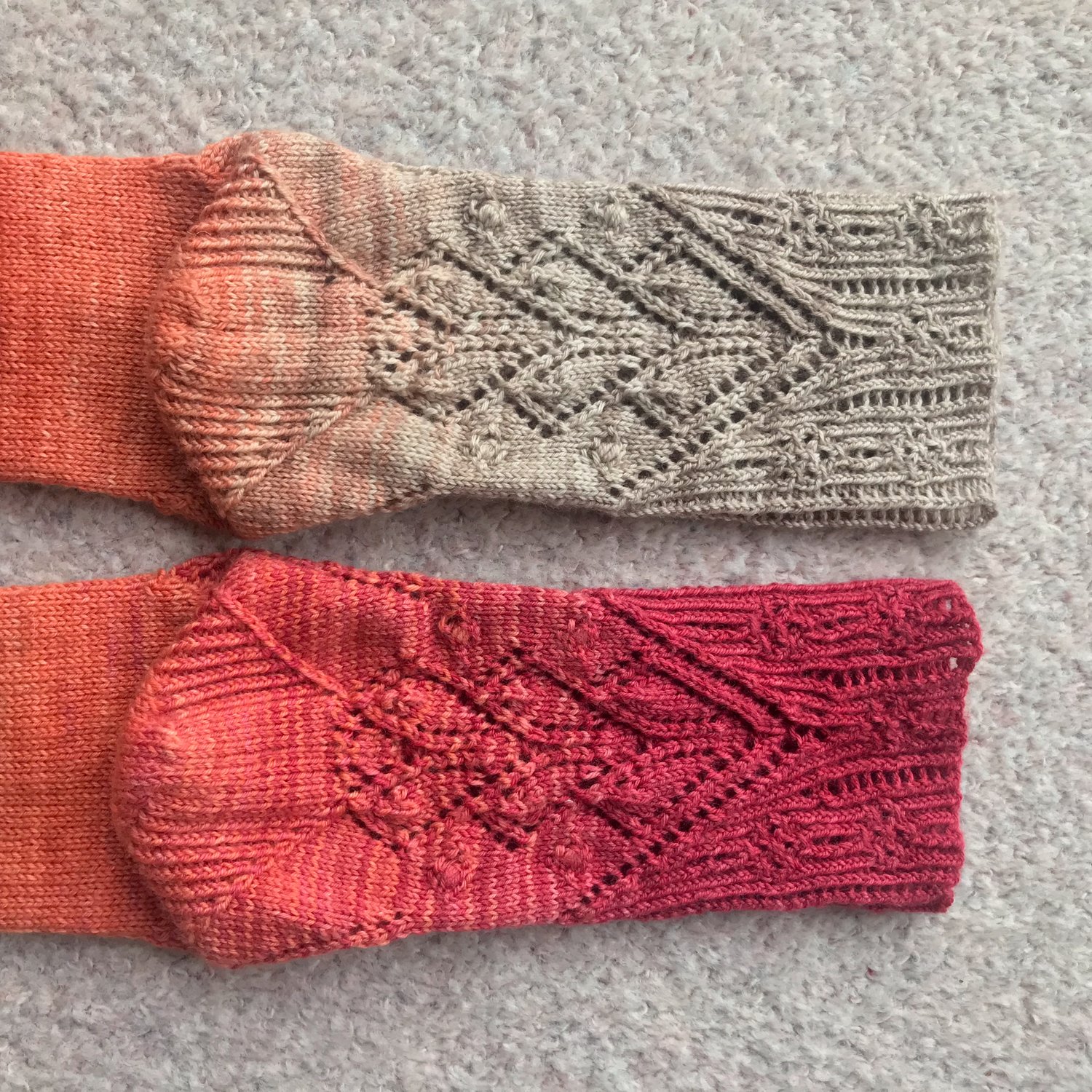 Strawberry Martini Socks
On Sale
A pattern for a top down knitted sock in 4 adult sizes. (Intermediate / Advanced skill rating)

A sophisticated cocktail of textured knitting elements: elegant twisted ribs, leaf-like motifs and an unexpected method for the small berry-like bobbles.  All unusual stitches are defined within the pattern.

This sock was featured in the 2022 Sock Madness competition.