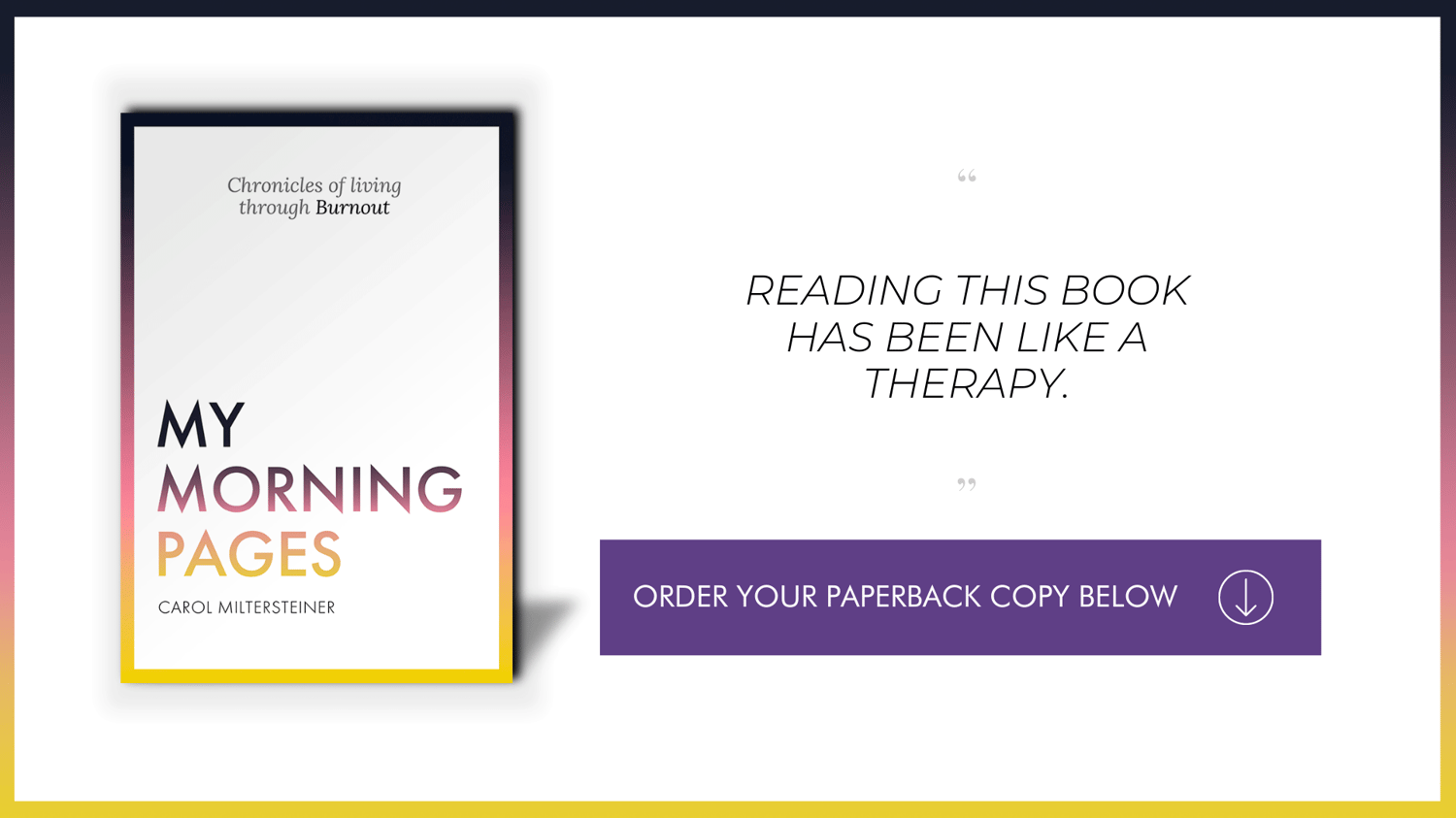 My Morning Pages: Chronicles of living through Burnout (Paperback)
On Sale
€12.50
"Eye-opening, comforting, uplifting"

24 months: that's the average time expected for a full recovery from Burnout Syndrome, a growing concern around the world.

In the span of these two years, former technology manager Carol Miltersteiner documented her journey through Burnout and its side effects (anxiety, depression and stress-related issues). She also reflected on our culture of busyness and how we see productivity.

A unique, honest memoir on chronic stress and mental illness, My Morning Pages: Chronicles of Living Through Burnout marks Carol's debut as a writer. The book is a collection of the author's writings following the exercise "Morning Pages", introduced by the multitalented artist Julia Cameron.

In My Morning Pages, Carol writes about her exhaustion, her overachiever personality and the effects it had in her personal and professional life. It's a glimpse into one's process of coming from rock bottom to the surface and emerging radically different.

Carol's mission is to increase awareness and reduce stigma around Burnout, anxiety and depression, and to raise hope that there are better, healthier ways to live our lives.