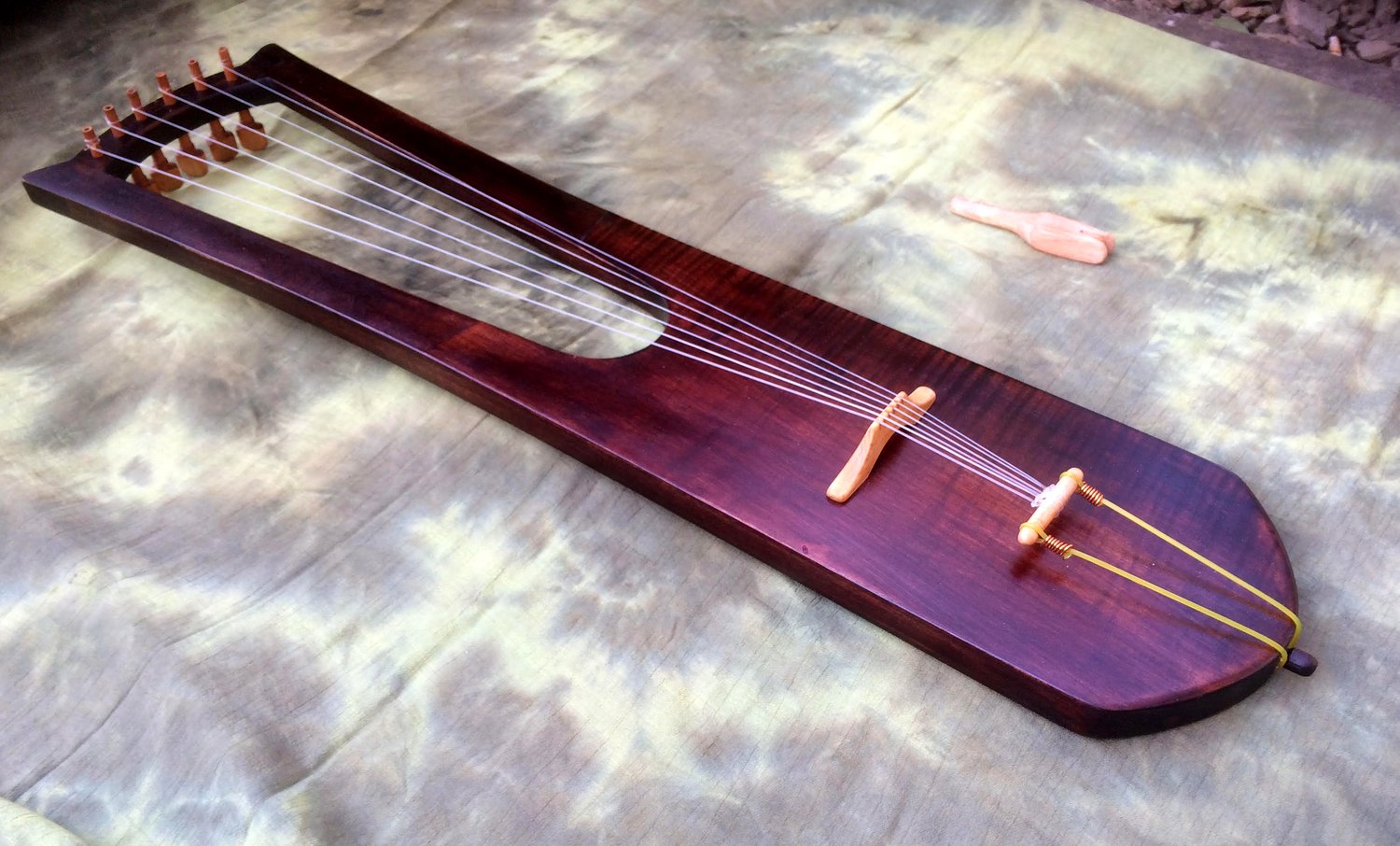 Lyre Making CD 2019 Download
On Sale
Current  Lyre DVD-ROM download version (2.4GB)  runs from a folder or burn your own disc!  
Instruction video here:
https://www.youtube.com/watch?v=pG1vi9VqrxY
Now with the updated 2019 Prittlewell plans,  plus the plans of The Kravik Lyre,  two Obergflacht lyres , 2 stringed Jouhikko, as an extra the updated PDF drawings too created from my original plans by Luthier Jan Van Capelle which includes the latest Prittlewell 2019 version.   

The download version has an as an option key Youtube videos,  in a separate file to download,  removed from main DVD file on the download as it added 1.6gb to the 2.4gb file.  
This disc is summery of my Lyre making experience over the last decade,  it allows anyone to build on the work I have done and make any Lyre I have made,  making this Download great value.   

This disc has the Bergh Apton, Snape, Morning Thorpe. Sutton Hoo, Prittlewell, Irish lyre in G and D sizes, Trossingen and the St. Severins/CologneLyre plans in pdf format to print off, collate and use(instructions provided) the CD also includes a 24 minute video introduction showing the making sequence, including video footage of cutting the joints, plus clips on how to tune and play.  The full web browser based offline website/e-book  is a complete guide to making tuning and playing the Lyre plus there are more things to discover. more info. 
https://www.youtube.com/watch?v=pG1vi9VqrxY

Contents:
plans for 12 plucked lyres:-Sutton Hoo, Bergh Apton, Snape, Morning Thorpe. , Prittlewell, Trossingen irish lyre D and G, Oberflacht x2, Kravik and the St. Severins Lyre  in pdf format

- Full instructions for hand building and with routers
 
- video tutorials

- playing guide

- sections on equipment and tools required
 
- how to make the fittings for the lyre, including the straps.

- includes the Lyre kit notes and lots more tips.

- Advice for dimensions of the best sounding lyre soundboards and strings

- **extras on disc including my full range of Bowed Lyres plans :  2 stringed Jouhikko, Welsh Crwth, Shetland Gue and my generic 3 stringed bowed lyre in an "extras"folder for you to discover!

Email or whatsapp support available should you needs it.
Disc versions of this are still available from my website,  as well as USB Flash drives on request, with the disc for Computers with no DVD Drive.