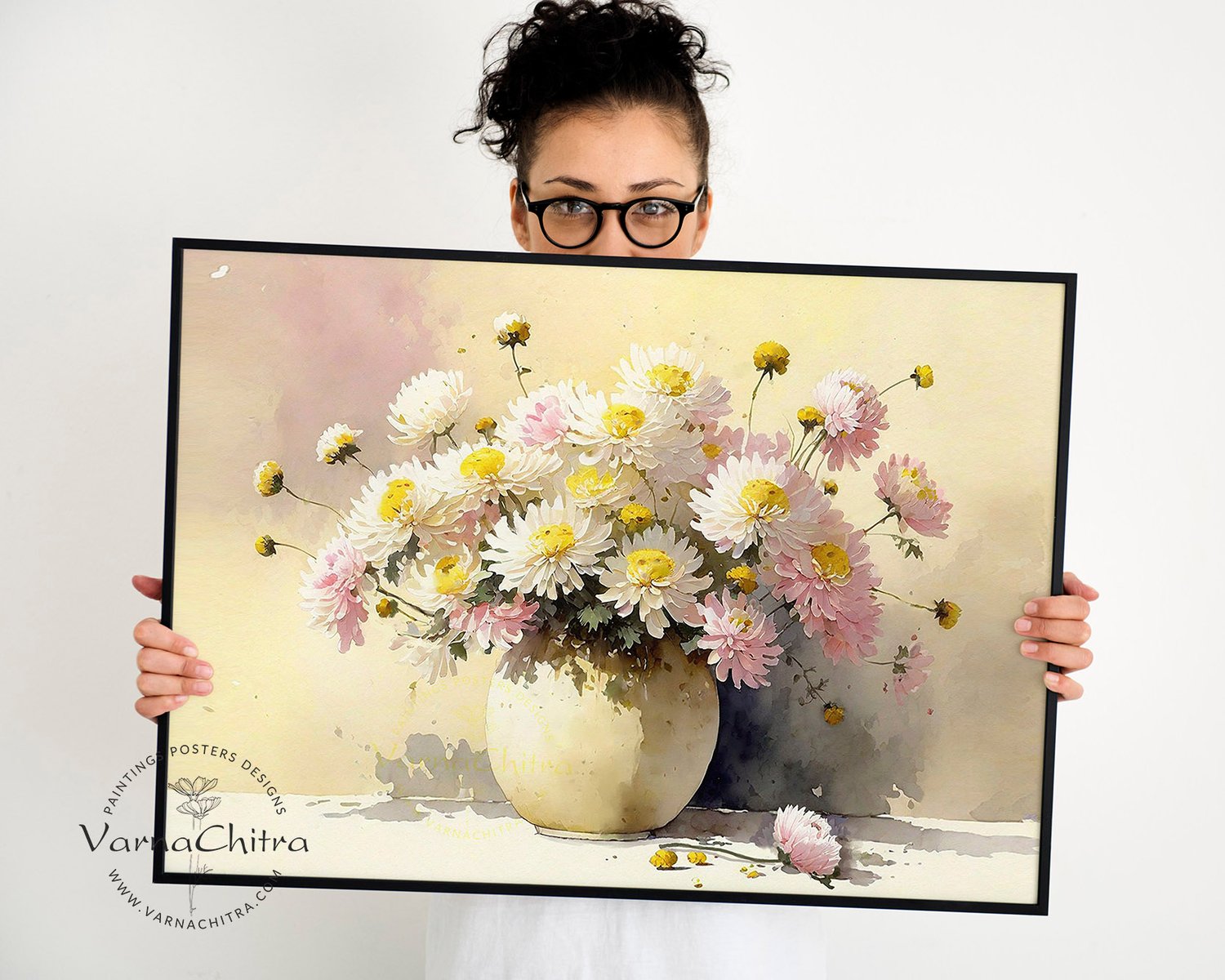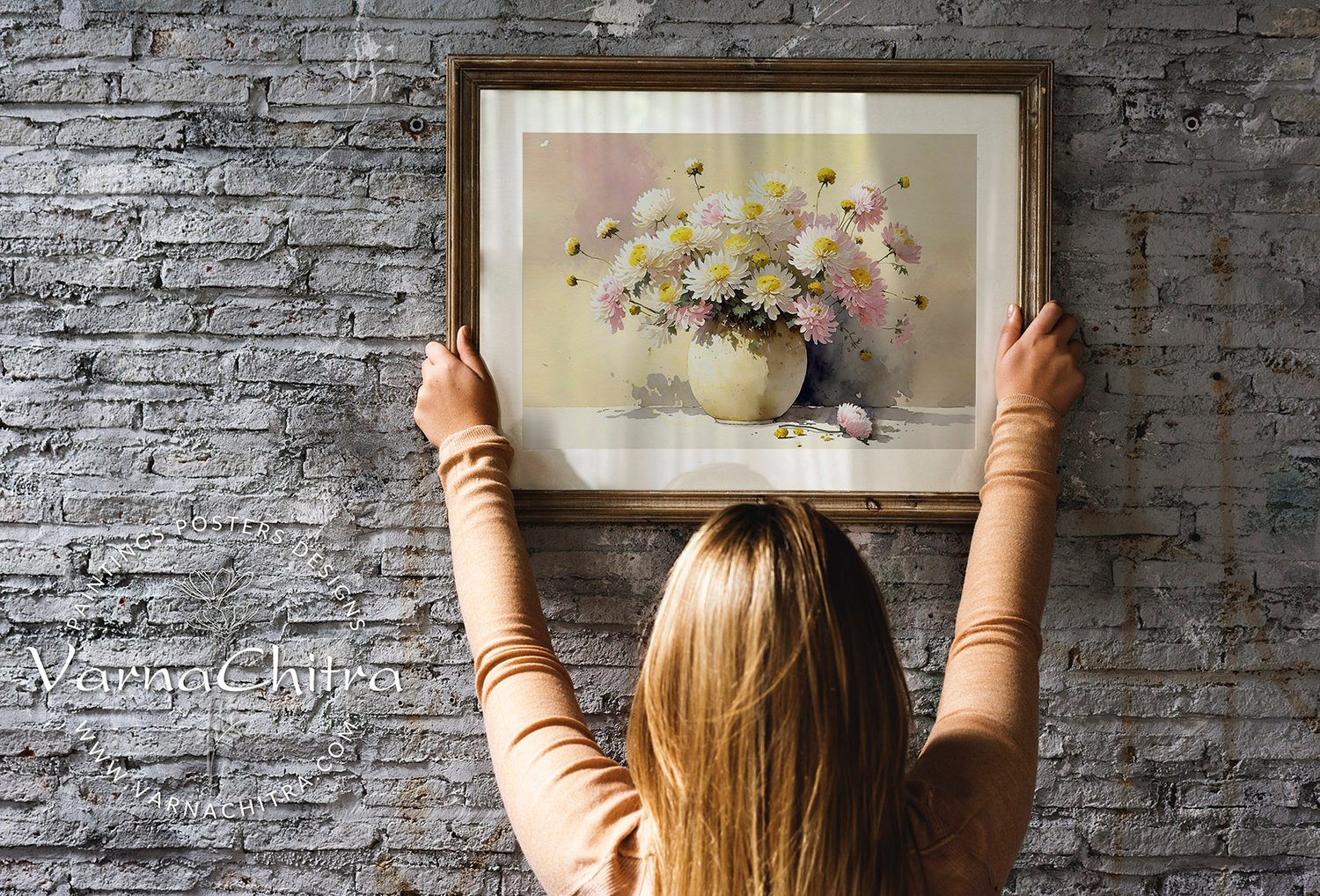 Chrysanthemum 1 Watercolor Floral Still Life Painting - November Birth Flower
The Chrysanthemum, as a birth flower, carries profound symbolism that resonates with those born in November. Renowned for its intricate layers of petals and vibrant colors, the Chrysanthemum embodies themes of longevity, wisdom, and loyalty. In many cultures, it is a symbol of honor and respect, often associated with the values of a well-lived life. This resilient flower is known for its late bloom, reflecting the idea that life's beauty and potential can continue to flourish even in later stages. As a birth flower, the Chrysanthemum encourages individuals to embrace the wisdom gained through experience, remain steadfast in their loyalty, and appreciate the enduring beauty that life has to offer. It serves as a reminder that each year brings new opportunities for personal growth and celebration, making it a fitting emblem for those born in the month of the Chrysanthemum.
Upon purchase you will receive 1 jpg file as instant download.
Use the downloaded file for customized printing and framing at any of the online printing and framing services like shutterfly, canvaschamp etc. You may also utilize the service of your local printing and framing shops. Read more about it here.
THIS ITEM IS A DIGITAL DOWNLOAD ONLY. NO PHYSICAL ITEM WILL BE SHIPPED.
YOU WILL GET 1 JPG FILE OF SIZE 32x48 inches with 300 ppi AS A DIGITAL DOWNLOAD.
The file can be easily resized to
24x36 inches(2:3 aspect ratio) and below
24x24 inches (1:1 aspect ratio) and below
18x24 inches (3:4 aspect ratio) and below
16x20 inches (4:5 aspect ratio) and below
11x14 inches
A3 (ISO) 11.7x16.5 inches
You can contact me for any other size after purchase.
For personal use only. No commercial use permitted.