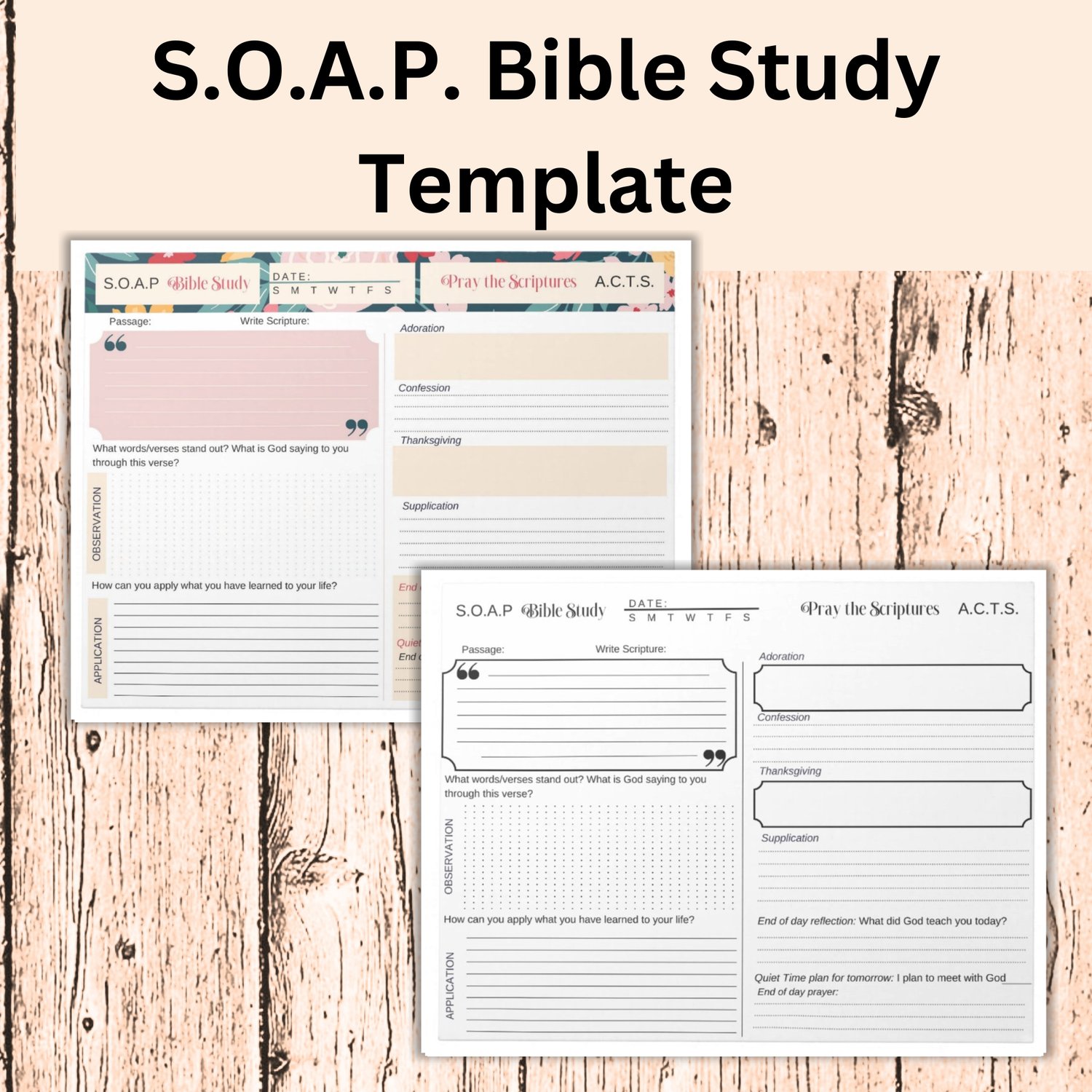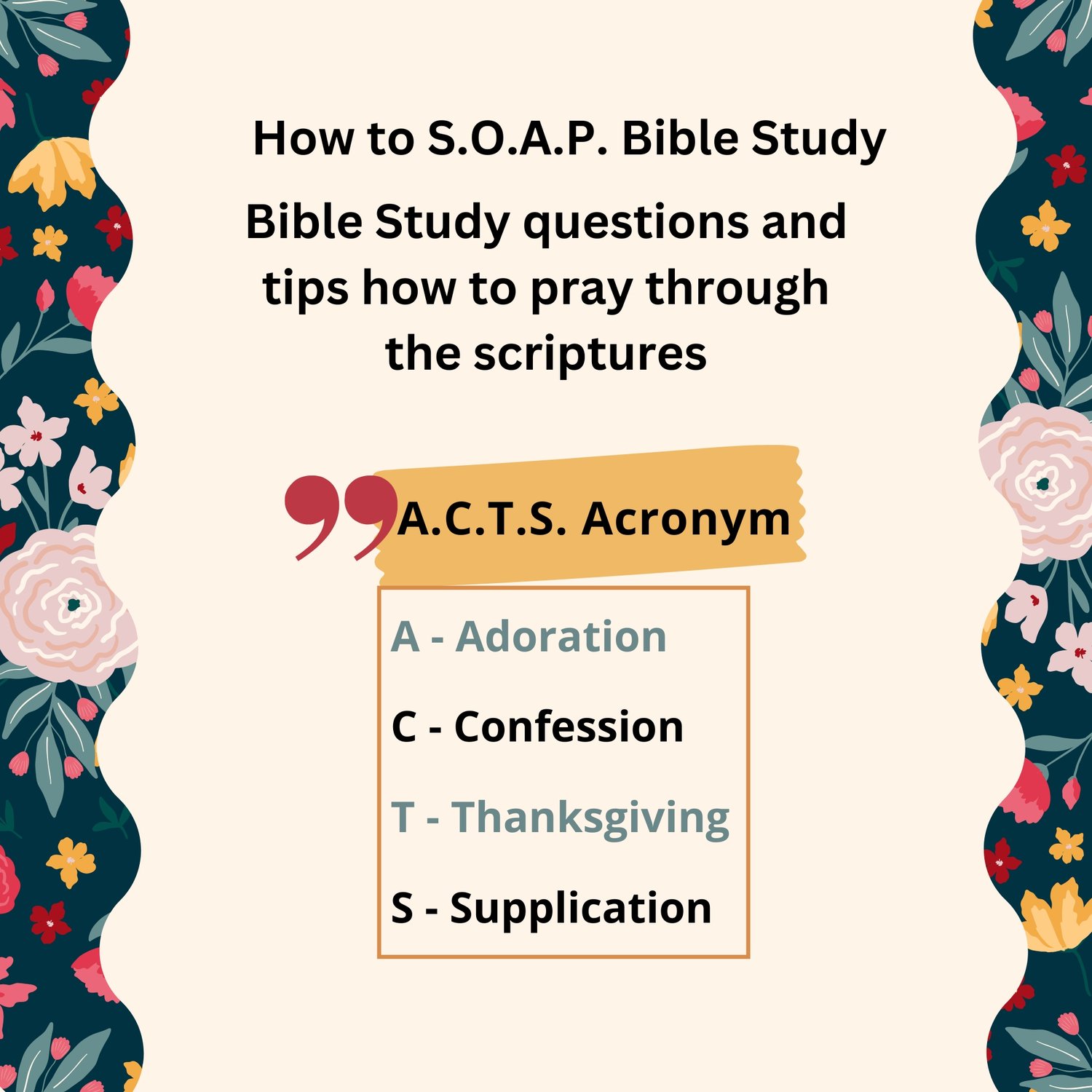 S.O.A.P. Bible Study Template PDF
On Sale
$3.00
Study your Bible in an interactive and unique way using the easy and effective S. O. A. P. method. This S.O.A.P. Bible study template printable is perfect for use alongside all the Bible plans available at www.scripturalgrace.com.
S - Scripture: Write the scripture in your journal. It will help you to absorb better and learn the Word.
O - Observation: What do you notice in the verse you're focusing on? Who is the speaker? Who is the audience? Are there any repeating words? What is being emphasized?
A - Application: How does this verse help or impact you? What can you personally take and apply from it? What changes or actions should you explore?
P - Prayer: Write down your prayer about what you have studied, and what God has revealed to you in His Word. I find using the A.C.T.S method of prayer guides you to pray the verse or verses you studied in a deeper and unique way. You will adore God, confess to Him, thank Him, and finally present the request that rises up in your heart that the scriptures have prompted you to pray.
✅You will receive a PDF containing 2 versions of the SOAP Bible study page. Please note that they are sized 11 x 8.5 in landscape format in black and white and one in color.
✅You will also receive a PDF with tips and suitable questions to guide you through your study.
💥Please note that this product is also available in our Devotional Bible Study bundle HERE
REFUNDS are not available for digital products, sales are final but I will do everything possible to make sure you are happy with your order. If you have any problems, please let me know, karen@scripturalgrace.com.