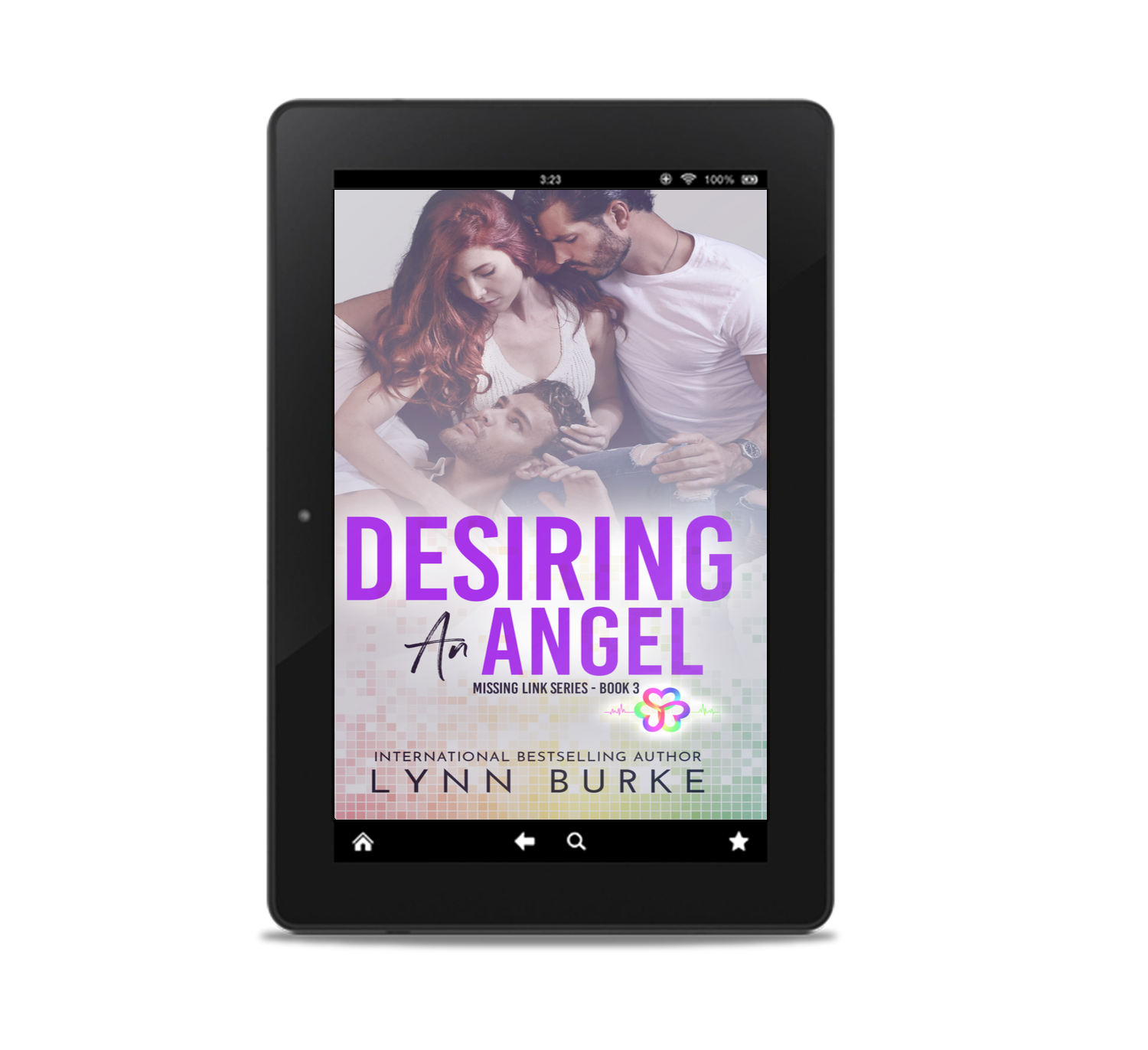 Desiring an Angel (Missing Link 3)
On Sale
I've been called a ray of sunshine but can't get my head out of the clouds, and I sure as hell can't carry on an intelligent conversation.
 
What I do excel at? Cooking, cleaning, and caring for children.
 
But I'm no 1950s housewife looking for a husband. Independent and driven, I want to fulfill my daydreams of having two men love me until I breathe my last.
 
Missing Link provides me with the opportunity to fulfill my desires with Rhett and Ashton, long-time partners who are looking for an angel to share in their life. When unforeseen circumstances leave me homeless, Ashton offers me my greatest fantasy come to life which places me in close proximity to the two hot men.
 
The problem?
 
Reservations and impenetrable stoicism keep me from winning Rhett's heart.
 
But tragedy brings crippling emotions, forcing a battle of the wills. Can Rhett find the strength to be vulnerable, or will Ashton be the only person whose love he'll trust in?

Note: ebook download links will be delivered via BookFunnel.

ALL SALES ARE FINAL. No returns or exchanges on digital content.