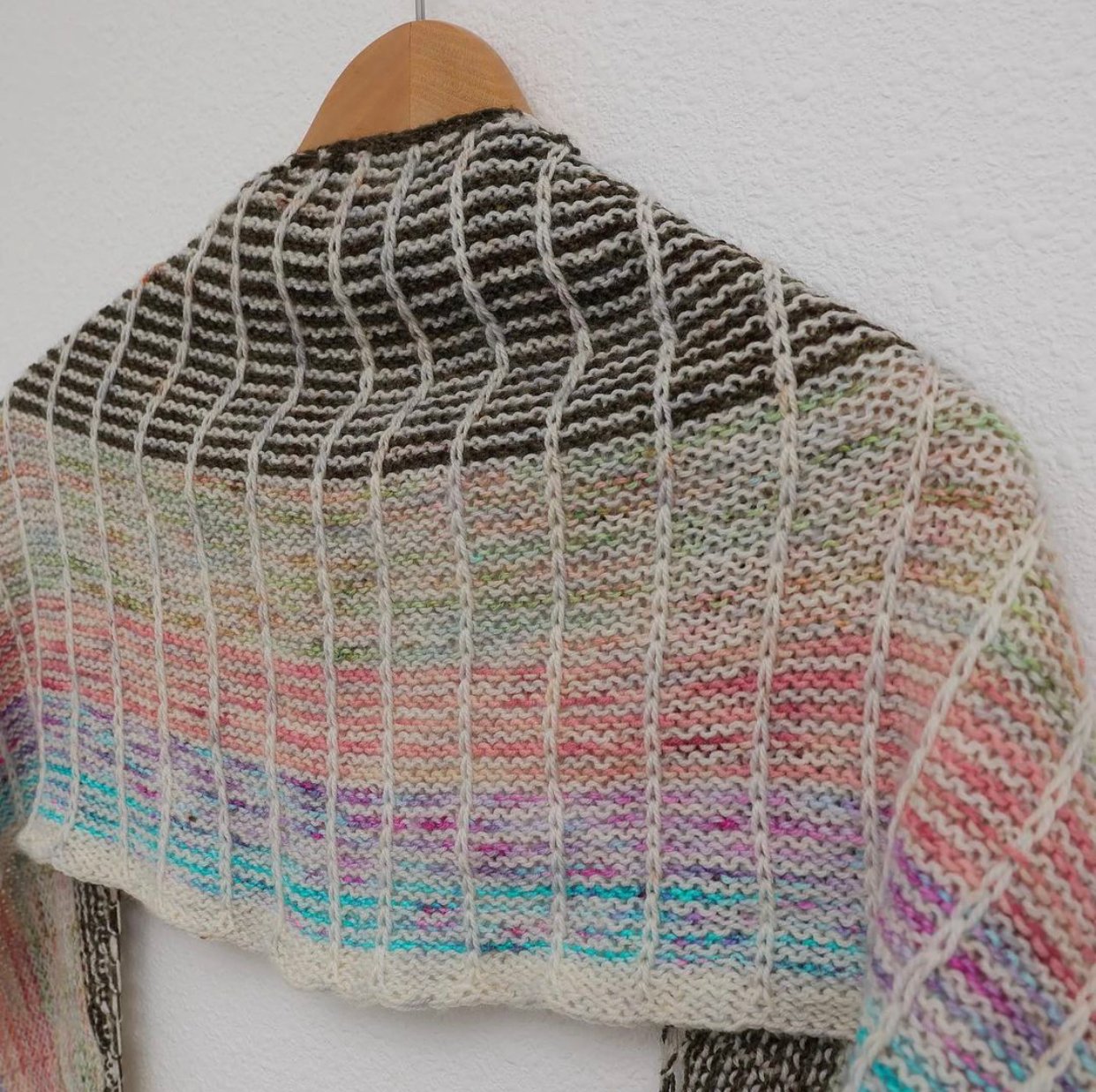 My Favourite Designs
On Sale
Pay what you want:
(minimum CA$15.00)
A collection of my most recent design favourites! These are some of my faves and from my sales they're yours too!
McKeene Socks
Jane McKeene is the heroine of Justina Ireland's post apocalyptic zombie series Dread Nation. The story is set in an alternate history of Post-Confederate America in which there occurs a zombie uprising, and while Black people are technically no longer enslaved, young Black women and girls are trained to fight zombies in order to protect the wealthy, white, elite.
The McKeene Socks are inspired by the fashion of the era. Sturdy enough for fighting zombies by night, pretty enough to attend a picnic luncheon by day.
More details on this pattern HERE
Diametro Wrap
Diametro Wrap is a bias knit linen stitch rectangle. Linen stitch gives a lovely drape and woven look to a knit garment. I have to admit, I'm madly in love with minis. They're like individually wrapped hard candy, or little piles of jewels. The Sweet Paprika set used in the sample is just divine! This wrap is also a perfect way to use some impulse bought minis (most of us have at least a set kicking around in our stash that we "HAD" to have. Pattern notes are included for adjusting for different numbers of stripes, so any set or sets will do! Please note that adjusting the number of your CC stripes will changes your yardage needs for MC.
More details on this pattern HERE
Royal Icing Shawl
I've always loved Royal Icing. It reminds me of Gingerbread Houses, and those were my favourite as a child. I loved how the icing was pretty but sweet, hard and crunchy and could be used both for building and decorating. It always seemed like magic to me. 
Royal Icing Shawl is a top down, crescent shawl with horizontal garter stripes and vertical slipped stitch stripes. It's perfect for minis or stash busting because you can easily modify it and swap out contrasting colours whenever you like, or make it larger or smaller.
More Details on this pattern HERE