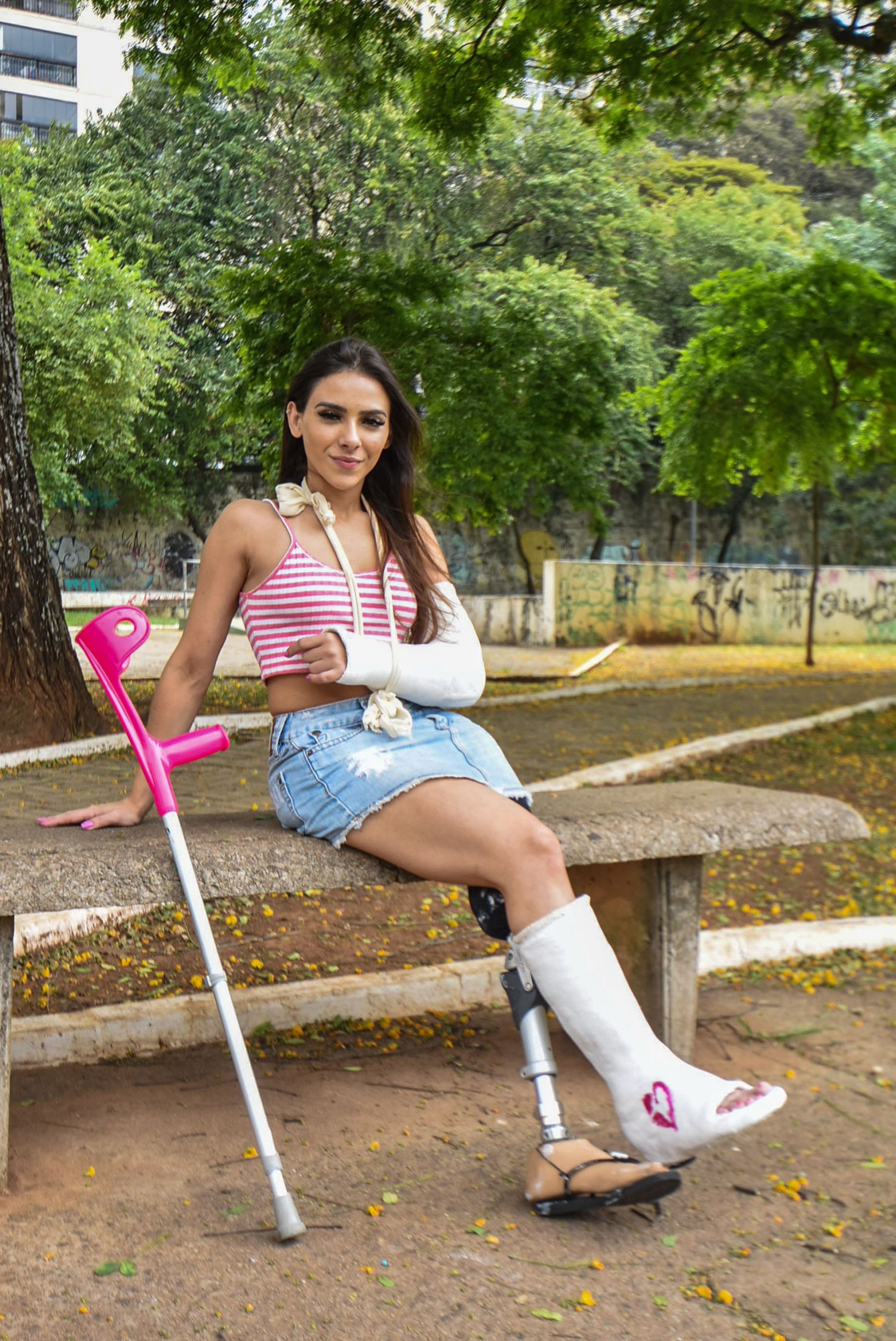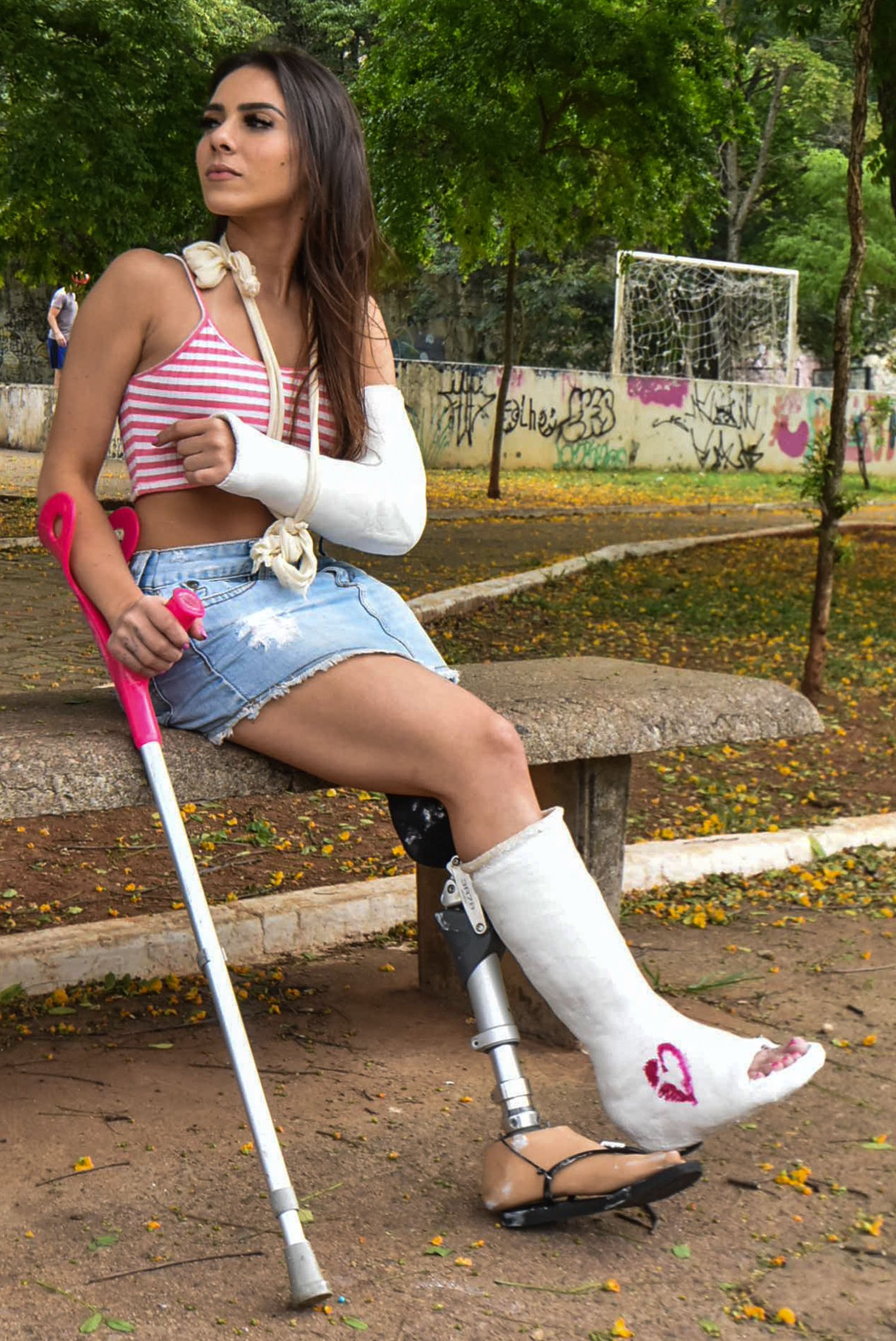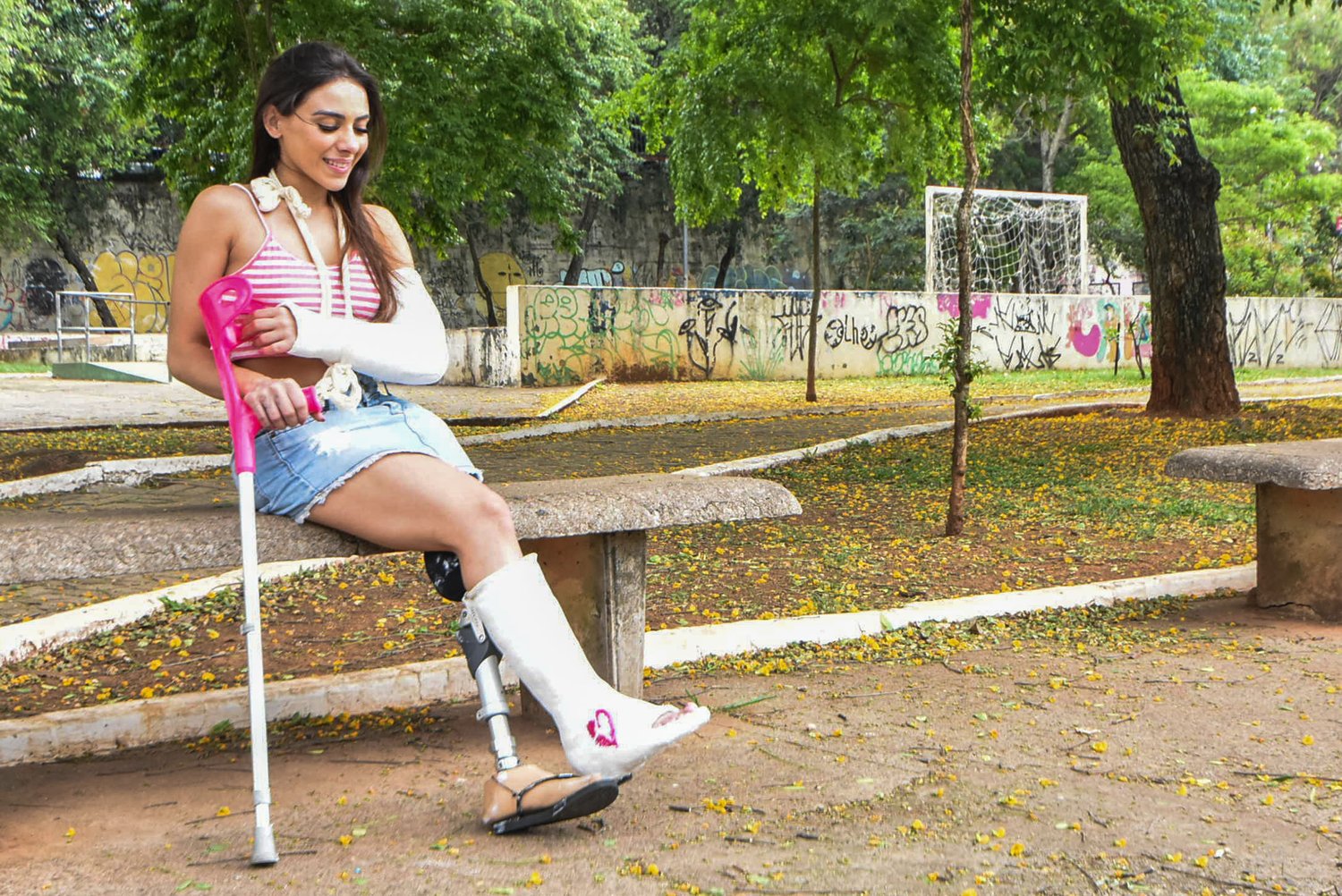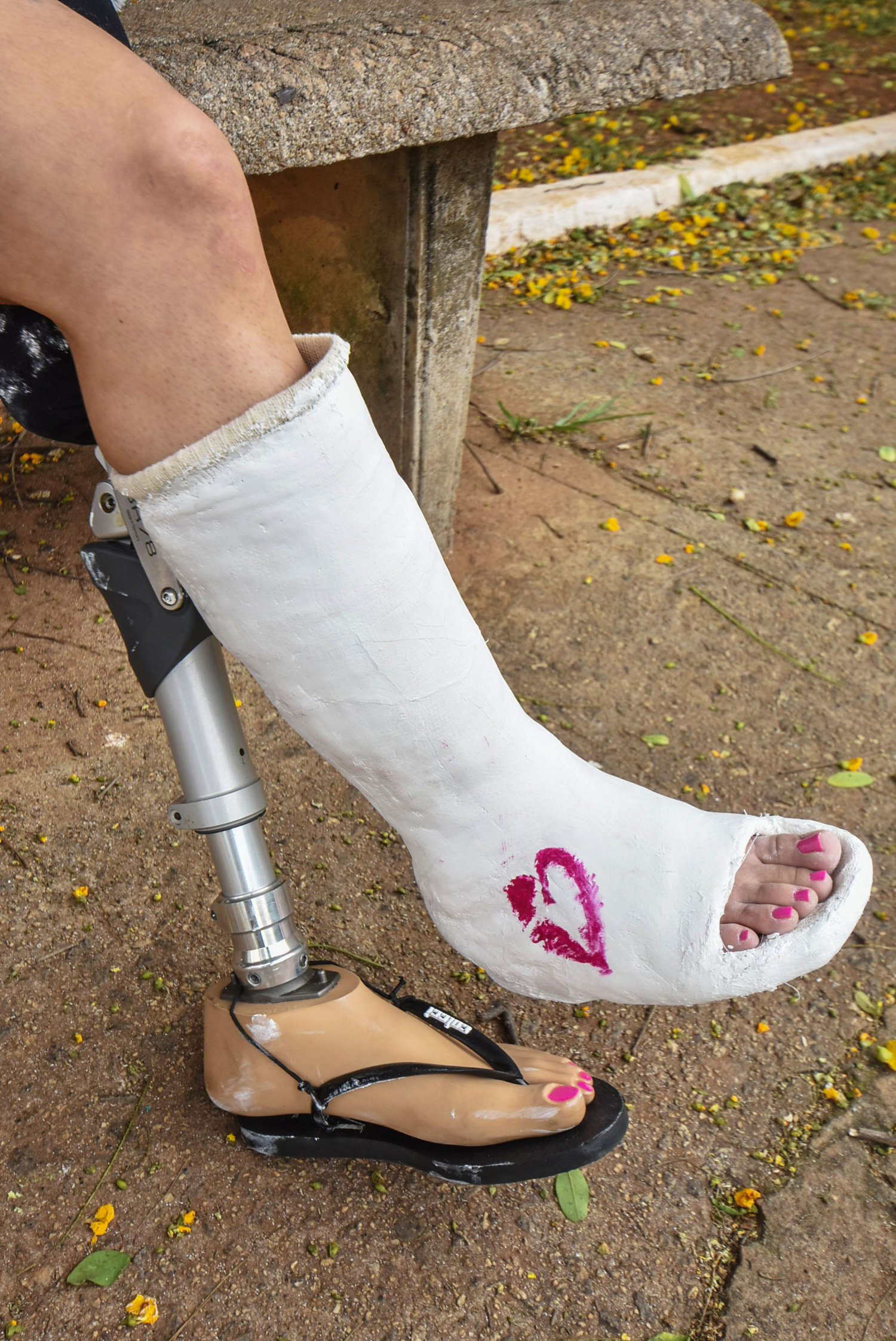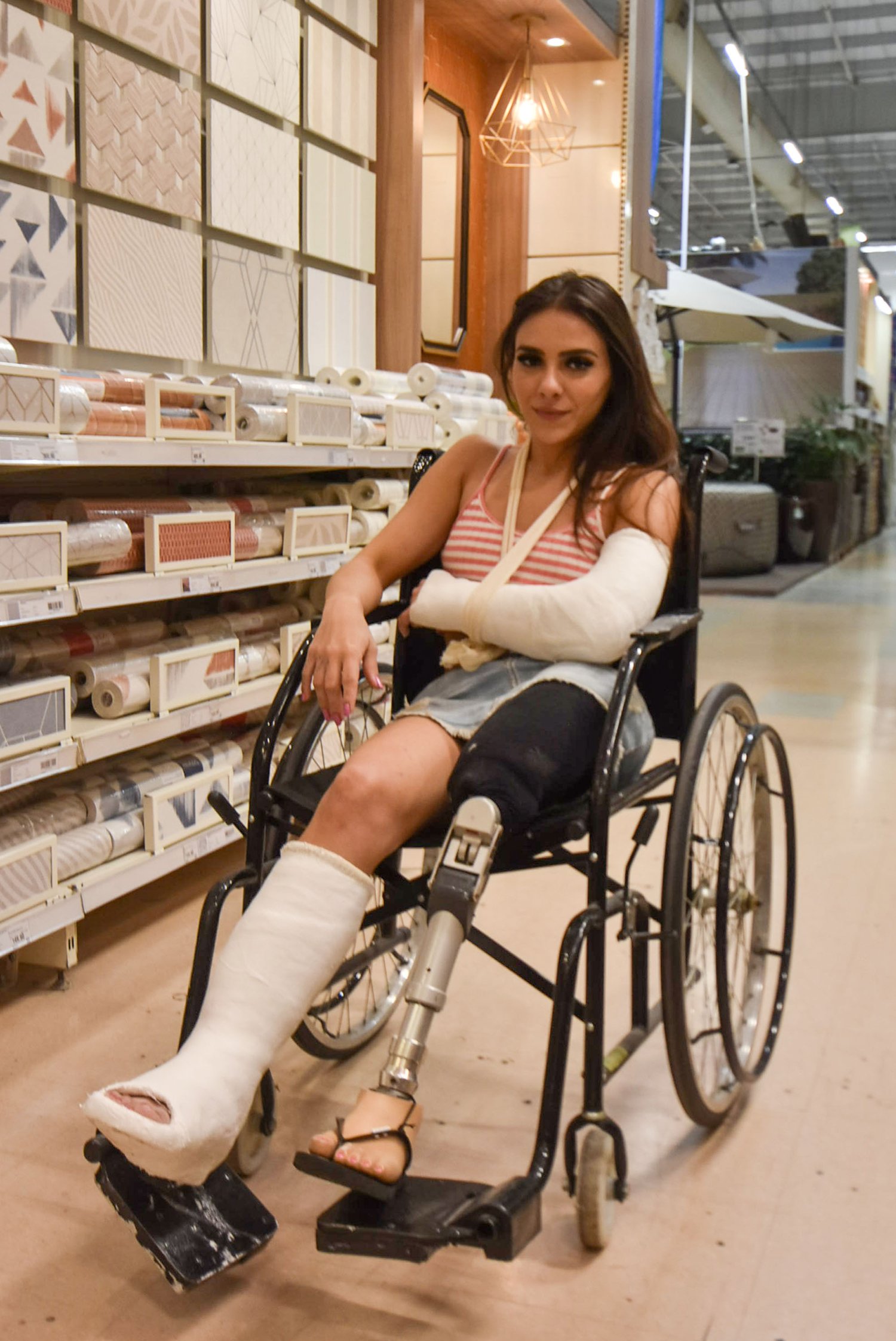 Giovanna SAK + SLWC + LAC - Chapter 04 - outdoor park and large department store
€18.00
Preview
Giovanna SAK + SLWC + LAC - Chapter 04 - Outdoor - park and large department store
---
After a whole day resting at home, Giovanna wakes up excited and wanting to go out.
She wants to walk through a very beautiful and well-known park in the city of São Paulo, Brazil.
She puts on very comfortable clothes and leaves her house with great difficulty goes to the car.
She gets out of the car with extreme difficulty and starts walking and almost falls and he asks for help to go to the bank.
She sits alone and starts to tan her cast on the bench in the public square.
She massages her toes with her good hand and tries to stroke her arm in a cast but fails.
She goes back to walking in the park alone for a few minutes and decides that she would like to go to a department store to buy wallpaper for her house and some pillows.
Upon arriving at this huge department store, because she is very limited, she decides to use a wheelchair to walk through the aisles.
She draws a lot of attention an attendant comes up to her and asks what happened to her body.
She does her shopping and goes to her car to drive home.
In this video there are 17 minutes with scenes from:
- walking with difficulty
- going to the public park
- stroking the foot.
- details of the fingers.
- showing the plaster
- going to the big market
- exhibitionism
- riding a wheelchair
- pushing the wheelchair.