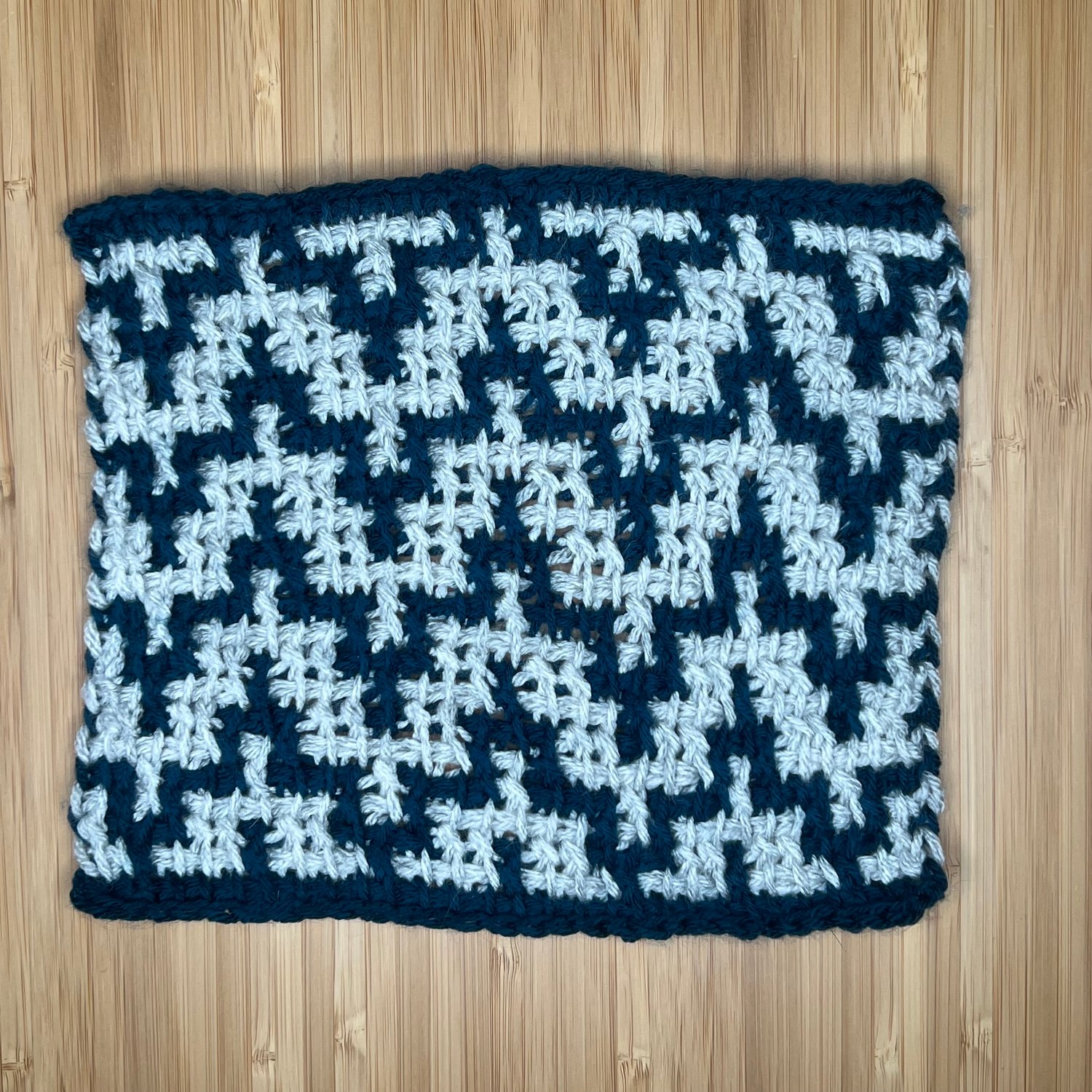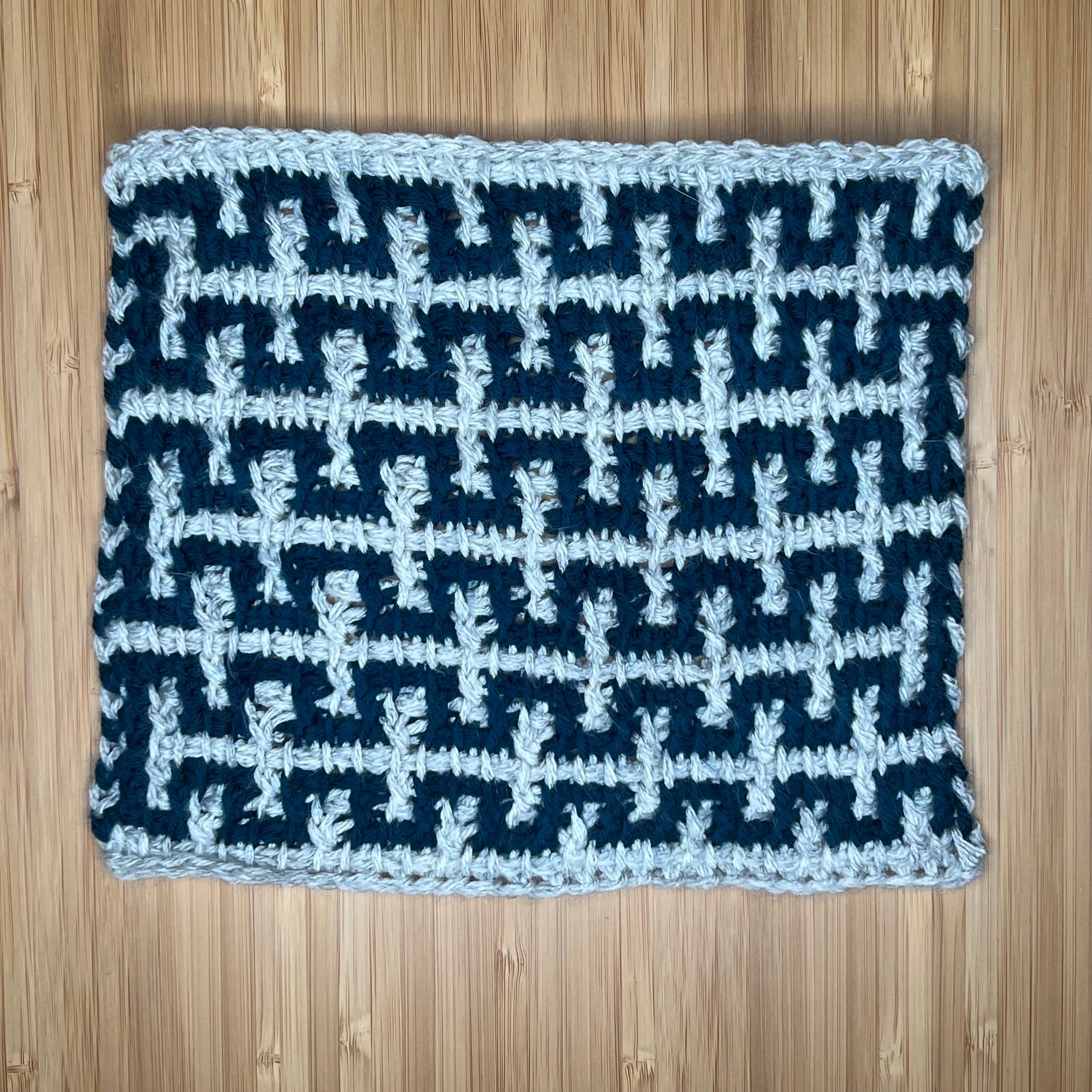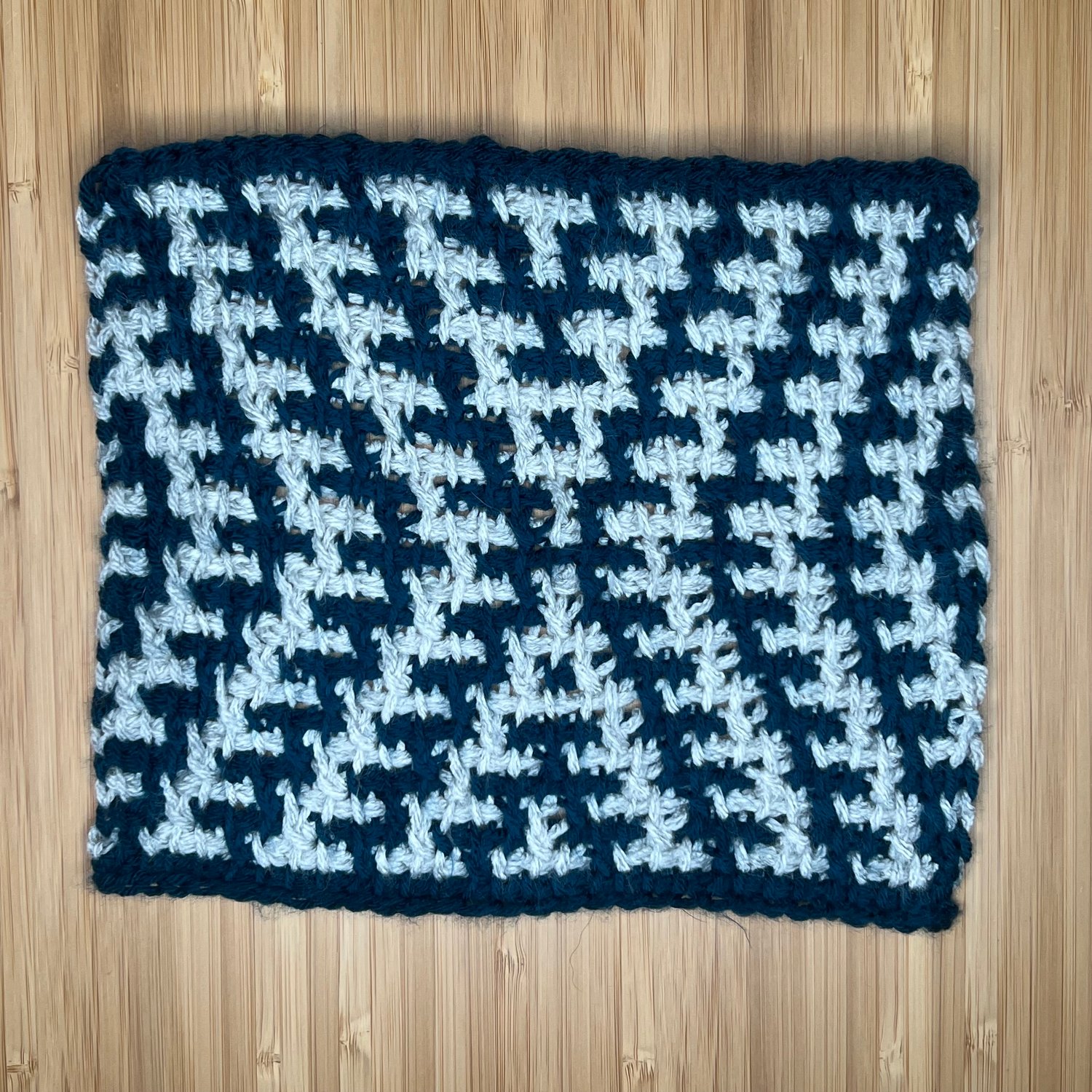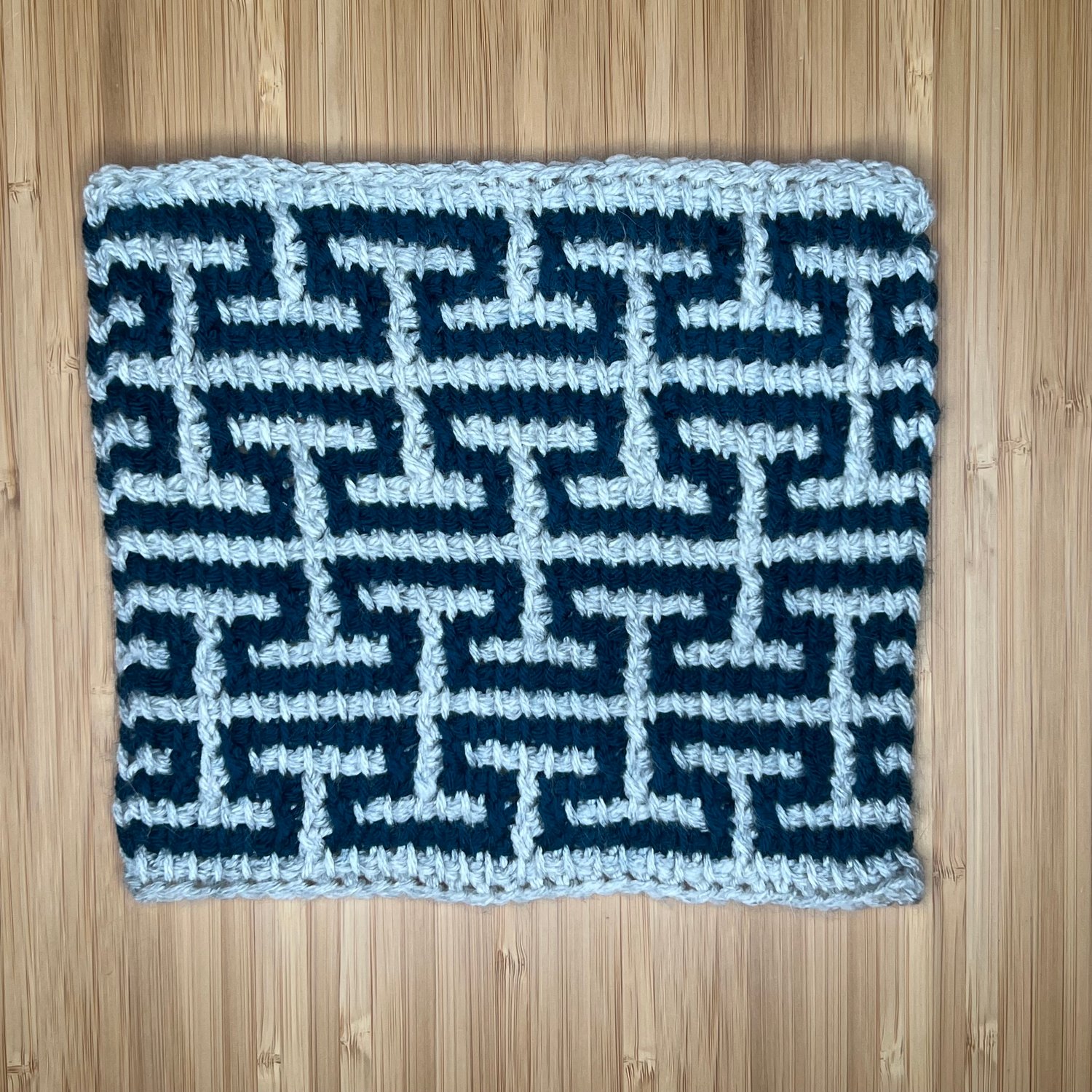 Mosaic Sampler Blanket
On Sale
This product is a pattern for a Tunisian crochet blanket.
Mosaic crochet is becoming increasingly popular, popping up in many different applications including clothing. Mosaic is not limited to standard crochet: use this blanket pattern to learn the principles of Tunisian crochet two colour mosaic.
Five different Tunisian mosaic patterns are provided with a tutorial to learn all the skills necessary to make any Tunisian crochet mosaic piece. 
Yarn
• Fiddlesticks Superb Tweed (100% acrylic, 100g, 200m/218y, Australian 10 ply), 75113 silver, 4 balls.
• Fiddlesticks Superb 8 (100% acrylic, 100g, 250m/273y, Australian 8 ply), 70015 peacock green, 4 balls.
Note that the sample has used two different weight yarns (very similar) without adversely affecting the drape of the blanket. More of the silver 10 ply yarn was used than the green because it's slightly thicker. If using the same weight yarn, the same amount of each yarn will be used for the squares.
Hooks
• 6mm single ended Tunisian crochet hook at least 20cm long for the squares. A "pointy" tipped hook will be best. I recommend @catch_hooks on Instagram.
• 5.5mm standard crochet hook for the border
Sizes
Adapt the blanket size by making fewer or more squares. 
The blanket can be made in any yarn weight with an appropriately sized hook. Eg, try 10 ply yarn with an 8mm hook or 12 ply yarn with a 10mm hook for squares larger than the sample. Adjust yarn amounts accordingly.
Sample blanket measures 100cm wide x 115cm high.