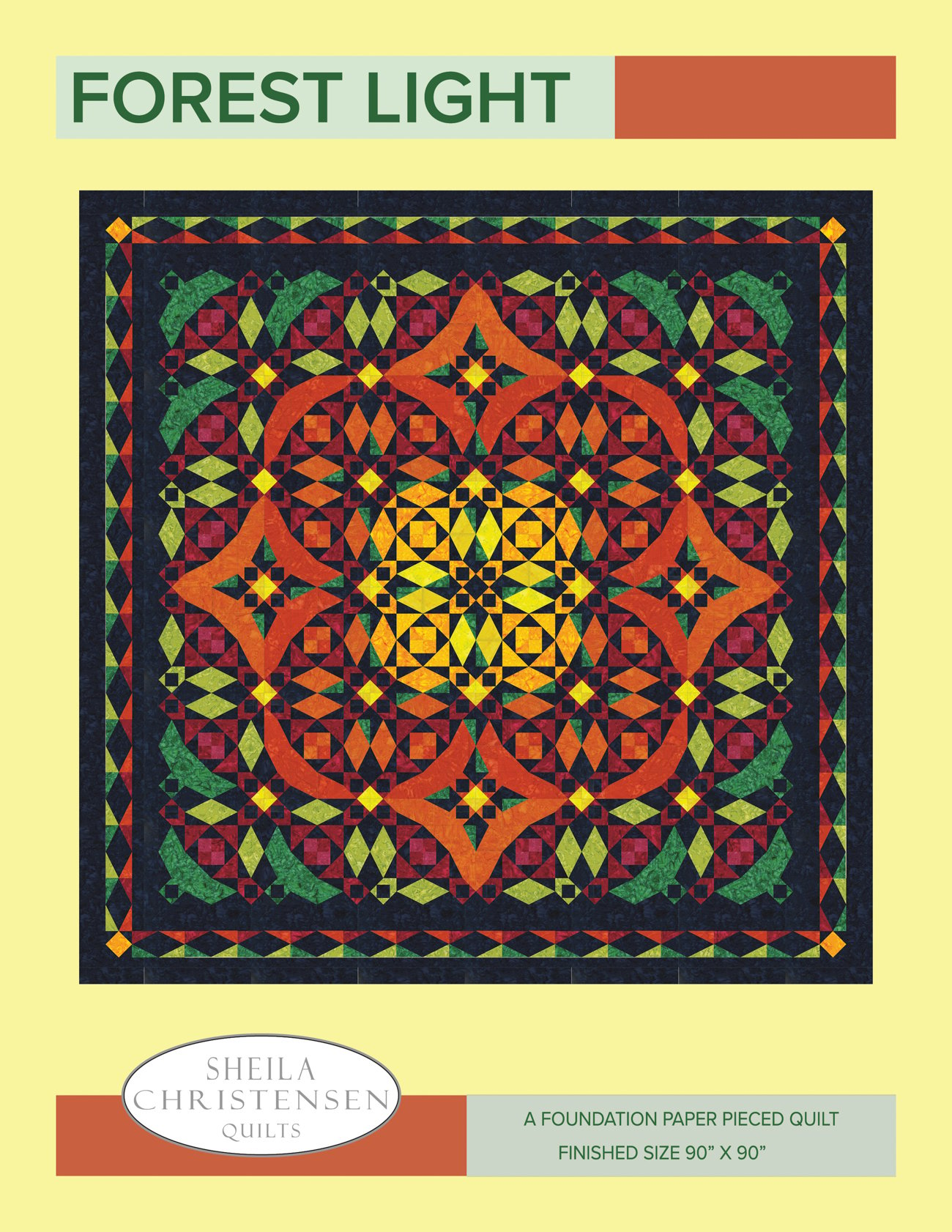 FOREST LIGHT QUILT PATTERN
On Sale
Forest Light is my take on the Storm at Sea block, and is inspired by the dappled light shining through the forest.
The 32 page pattern takes you through step by step to create this beautiful design, with everything organized so that it is easy to follow.
Full instructions on foundation paper piecing the blocks, including colorful diagrams for each block to show you where to place the fabric pieces. Finished size 90" x 90".
You will get the full 32 page pattern plus the list of Benartex Batiks that I used for this quilt, with requirements in yards and metres.