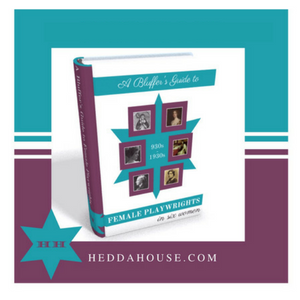 A Bluffer's Guide to Female Playwrights
On Sale
£4.97
Take a gallop through one thousand years of female writers in just six women in this short PDF eBook - find out ...
Where it all started
How convents fit in
Why espionage plays a role
Plus much more
All in a few pages. The perfect quick read to help you combat the misogyny that keeps women as the writers of just 17% of produced stageplays. It's time to get together and fix it.
Price is inclusive of VAT. So no nasty surprises when you checkout. Yay!