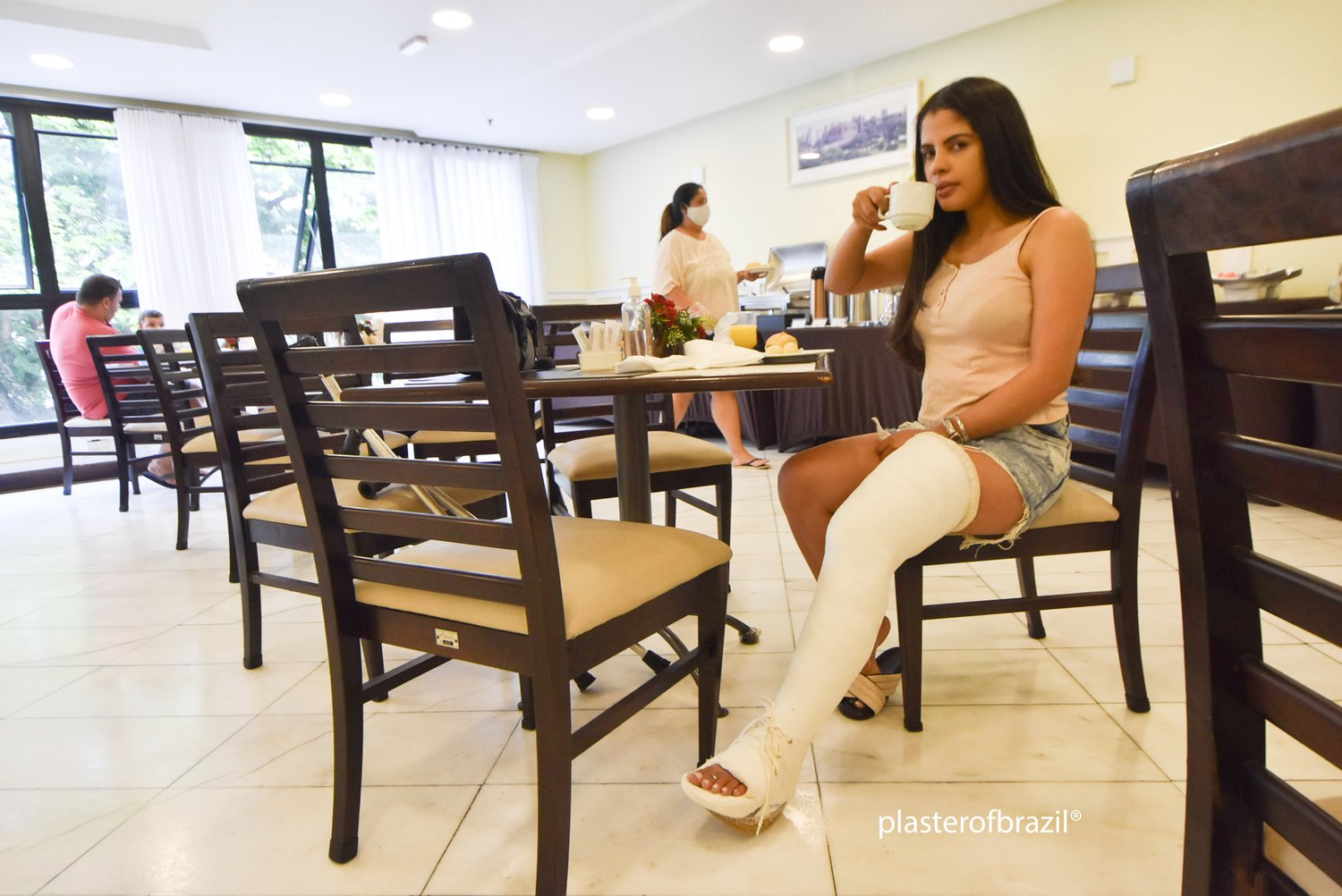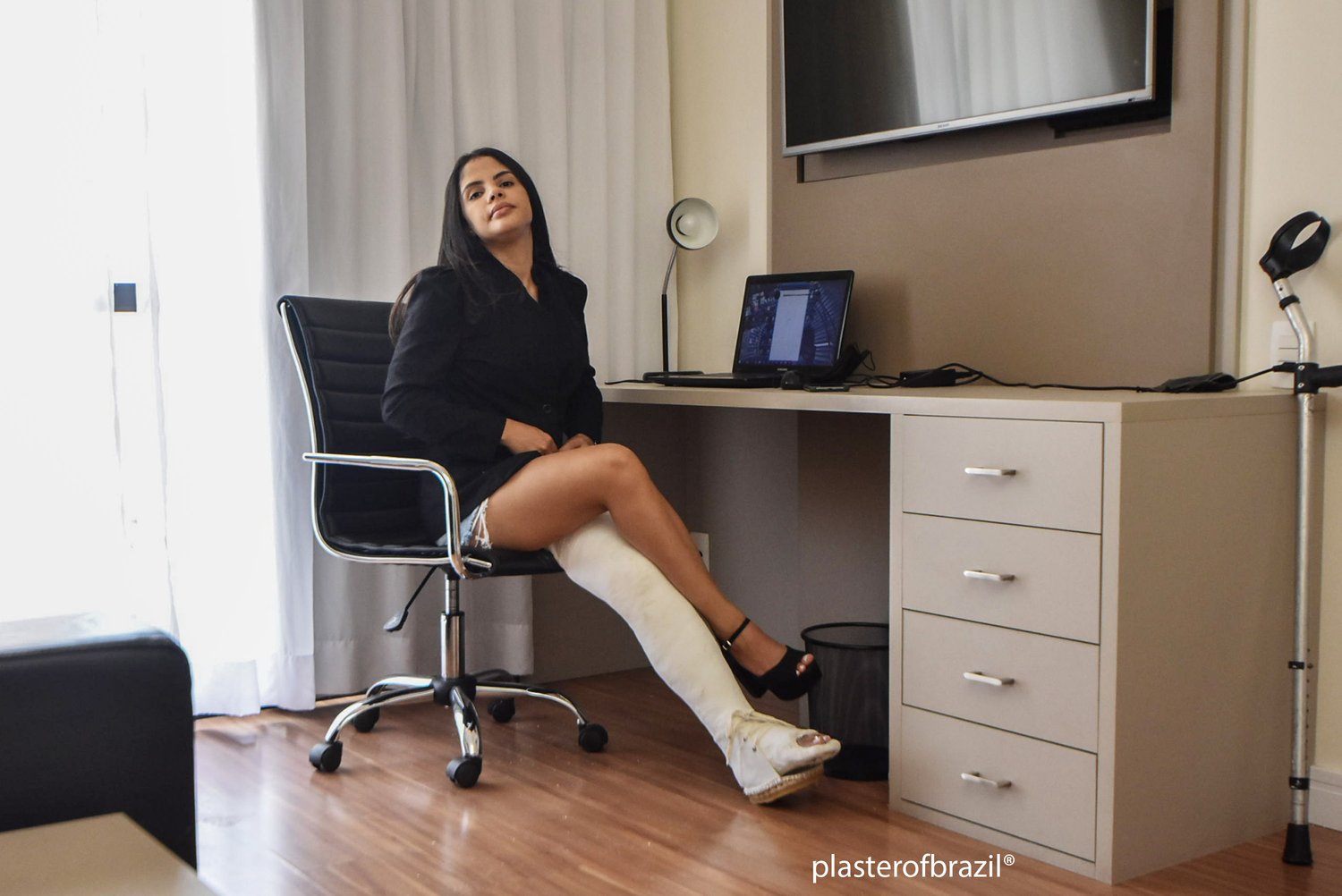 Thaynara - Long Leg Cast with CastShoe
Preview
Thaynara - Long Leg Cast with CastShoe
---

On the second day, now with the plaster completely dry, our model will taste the real European Castshoe.
At the entrance of the hotel, she puts it very carefully showing her beautiful fingers with ring still to brighten the scene, she does everything very calmly and makes the scene super sensual.
After feeling confident in the castshoe for support, she now uses only a crutch in the other arm to achieve a good balance.
You will have a beautiful breakfast, where you get a lot of attention when you get your meal.
Back to your room to start your work from home office and virtual meetings with clients.
She has to wear formal clothes to meetings and her boss asks her to show her cast.
After all the day's work and meetings she'll change into more comfortable clothes for a walk in public in her pretty cast and now in a European castshoe.
Total video 18 minutes
scenes of
- placing the castshoe
- ring on toe
- foot pod
- having breakfast
- walking with a crutch
- wearing high heels
- walking with high heels
- close-up on plaster and feet
- walking with castshoe.