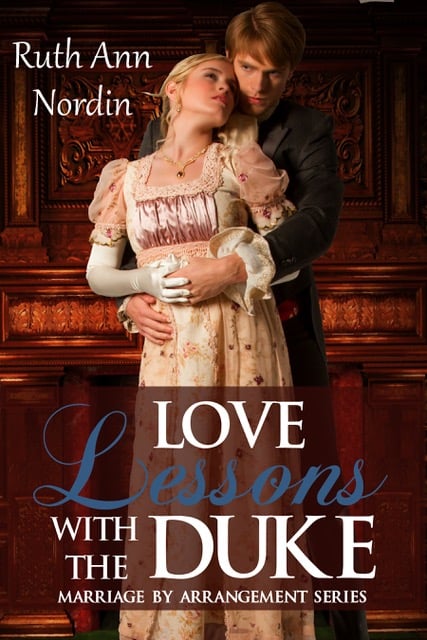 Love Lessons With The Duke (Marriage by Deceit Series: Book 2)
On Sale
$2.99
Preview
Camden Hollis, the Duke of Ashbourne, needs to pay off his brother's debts, but all he has is a troubled estate. So when he hears that Lady Seyton is known for teaching ladies what to do to secure marriages by the end of the Season, he comes to her for help.
Helena Walter, the Lady of Seyton, doesn't know what to think of Camden's unusual request. How could a titled gentleman who is so good looking need help getting a wife? Her initial response is to turn him down, thinking he is merely wasting her time. But then she catches him bumbling through a conversation with a lady, and realizes he–more than anyone–needs her help.
And so the lessons begin. But before long, Camden is convinced she's the perfect one for him. She, however, is a widow and is happy with her freedom. He might find it'll require a scandal to get the two things he wants most: a love match and securing his estate.
Books in the Marriage by Deceit Series:
Book 1: The Earl's Secret Bargain
Book 2: Love Lessons With The Duke
Book 3: Ruined by the Earl
Book 4: The Earl's Stolen Bride
This series is complete.