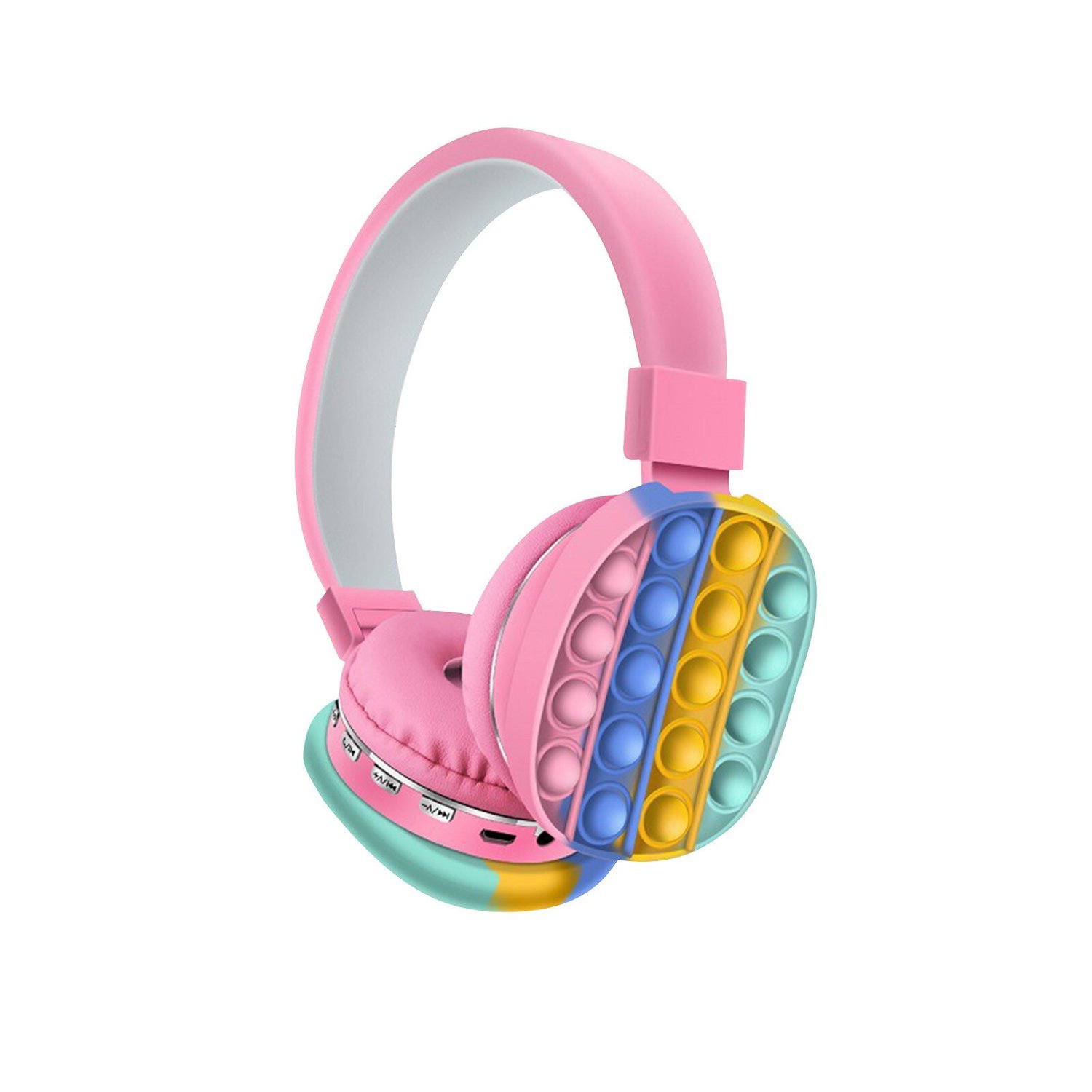 New Hot Model Pop It Headphones Bluetooth 5.0 Stereo Fidget Toy Rainbow
New Hot Model Pop It Headphones Bluetooth 5.0 Stereo Fidget Toy Rainbow
1. Excellent sound quality: Stereo bass headset, excellent sound effect, 5.0 Bluetooth headset, suitable for all 3.5mm plug devices.
2. Adjustable: The adjustable strap allows you to perfectly fit your head shape. It is not only suitable for your children, but also suitable for many adults.
3. Convenient to carry: The folding design is convenient to carry, and it can be easily put in a suitcase or bag, making it more convenient to carry. Take your kids out for travel, plane, car, this headset is a good companion.
4. There is a Bubble design on the outside of the earphone, which can be used as a decompression toy. The two-in-one design of headphones and toys is very fashionable and interesting.
5. Suitable for your children and family.
Specifications:
Type: Headphones
Size: 15.5 * 10.0 * 19.5 cm
Material: silicone + plastic + electronic components
Bluetooth protocol: 5.0
Channel: Stereo
Plug: 3.5mm
Package included:
1*Headphone
Features & Details: