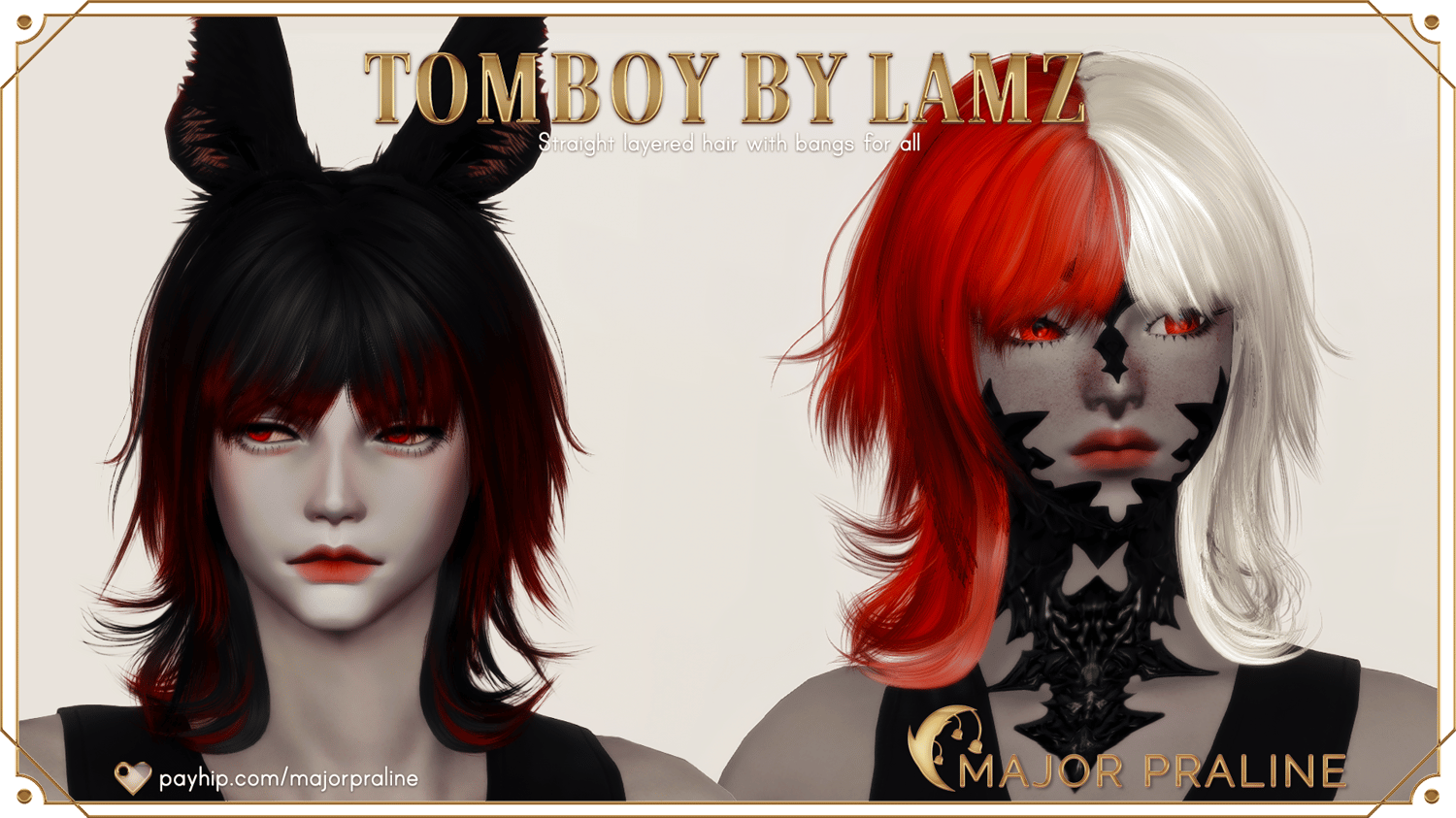 Tomboy by LAMZ - Hair
Tomboy by LAMZ
Messy mid-length straight hair for all for all
---
INFORMATION
Replaces hair 155 for all
Not hat compatible
Highly poseable
Scaling compatible
Thank you to Yuria for sharing her armature with me.
This is a licensed asset, please do not port LAMZ assets without their permission.
INCLUDES
4 highlights options (ombré, split, split reverse, none)
Miqo'te vanilla or earless options
AuRa vanilla horns or no horns options (for female models only)
DISCLAIMERS
Can clip with some poses, can be corrected with ex bones
Works bad with MXAO, DOF and depth based shaders
Works perfectly with iMMERSE shaders and RTGI
Hrothgar uses a different armature, meaning the hair is stiffer and not as poseable
Clipping within hairs strands is happening due to the nature of the mesh, this cannot be corrected
Back layers of the hair might clip with clothing which gives transparency
Please to not use in commissions, even private, all applicable permissions are LAMZ's.