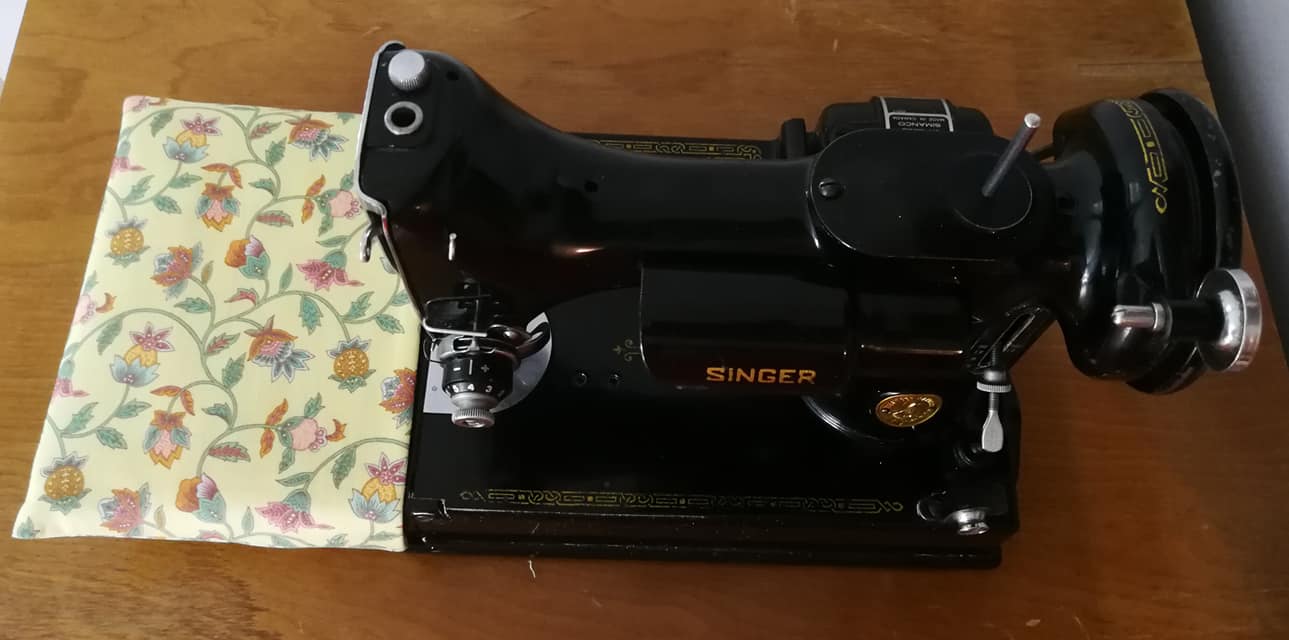 Singer Featherweight Pad and Mat Sewing Pattern Bundle
On Sale
$5.00
This is a bundle of two sewing patterns. One is for the pad, the other for the mat. The pad helps make sure the screw does not scratch or hit the table when it is folded up. You can make the pad in under 30 minutes. You may make items for sale using the pattern in quantities up to 100 per year. I ask for credit for the pattern.
The Pad can be made with a fat quarter or remnants. It is a great scrap buster and useful, too. One fat quarter and one 11" x 16" remnant of fleece or batting are all you need. If you do not have a fat quarter, either one half yard of fabric or two 11"x16" remnants will be enough. If you purchase a half yard of fabric, you will be able to make two pad covers.
The mat takes one yard of fabric. You have the option of using fleece or batting for a middle layer. The mat protects your work surface and has pockets to keep your essential notions close at hand. The mat is 29" long and can be easily adjusted to fit your work space. The pattern contains instructions for altering the length.