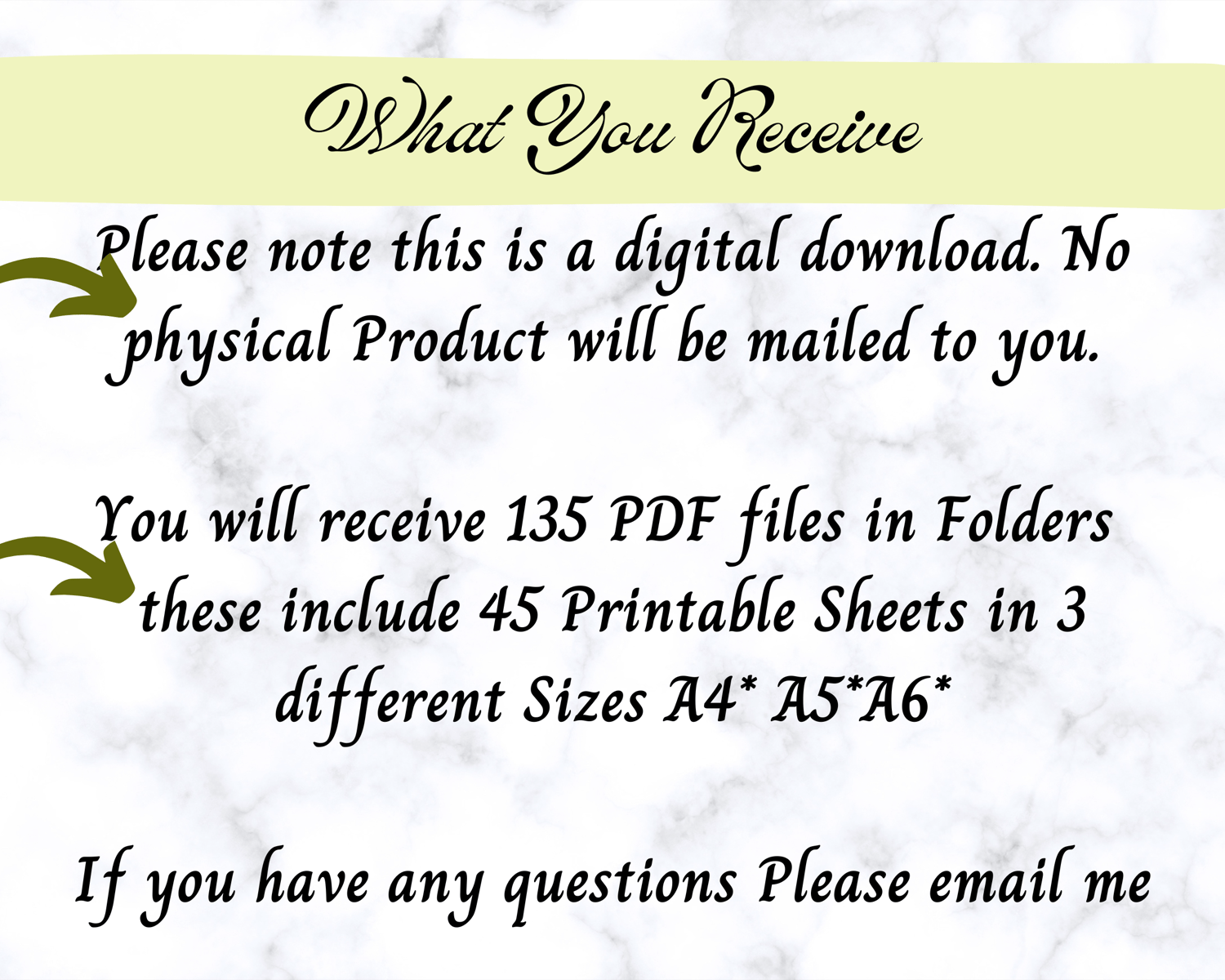 Creatives Product Business Planner, Financial, Product Ideas and Marketing Strategy Checklist and Journal
On Sale
Preview
Introducing the Creatives Product Business Printable Download Planner: Ignite Your Creative Journey!
Are you a passionate creative entrepreneur looking to take your product-based business to new heights? Look no further than our Creatives Product Business Printable Download Planner! Designed specifically for artists, designers, makers, and crafters, this planner is your secret weapon to stay organized, inspired, and productive on your creative journey.
Here's why our planner is an essential tool for your success:
Comprehensive Organization: Our planner is meticulously designed to help you manage every aspect of your creative business. It provides you with a clear structure to plan and track your product development, inventory, orders, marketing strategies, and financial goals. Stay on top of your tasks and never miss a deadline again.
Productivity Boost: We understand that creative minds thrive on structure and focus. Our planner includes dedicated sections to outline your daily, weekly, and monthly goals, ensuring you stay motivated and productive. With space for brainstorming, sketching, and jotting down ideas, you'll capture your creative inspiration and turn it into tangible products.
Inventory and Order Management: Running a product-based business requires efficient inventory management. Our planner offers inventory tracking templates, order forms, and shipment logs to help you stay organized and meet customer demands. You'll never lose track of your stock or miss out on fulfilling orders.
Marketing and Promotion Strategies: Success in the creative industry relies on effective marketing. Our planner provides space for strategizing your marketing campaigns, social media plans, and collaborations. With dedicated sections for tracking analytics and customer feedback, you can fine-tune your marketing efforts and build a loyal customer base.
Financial Planning and Profit Tracking: Managing your finances is crucial for sustainable growth. Our planner includes budgeting templates, expense trackers, and sales reports to help you keep your financials in order. Gain clarity on your revenue streams, calculate profits, and make informed decisions that will propel your business forward.
Printable Download Format: Our planner comes in a printable download format, allowing you to customize and print the pages that suit your specific needs. It provides flexibility and convenience, giving you the freedom to organize your planner in a way that works best for you.
Invest in your creative business today! With our Creatives Product Business Printable Download Planner, you'll gain the tools and structure to thrive in the competitive world of product-based entrepreneurship. Streamline your processes, unleash your creative potential, and watch your business flourish.