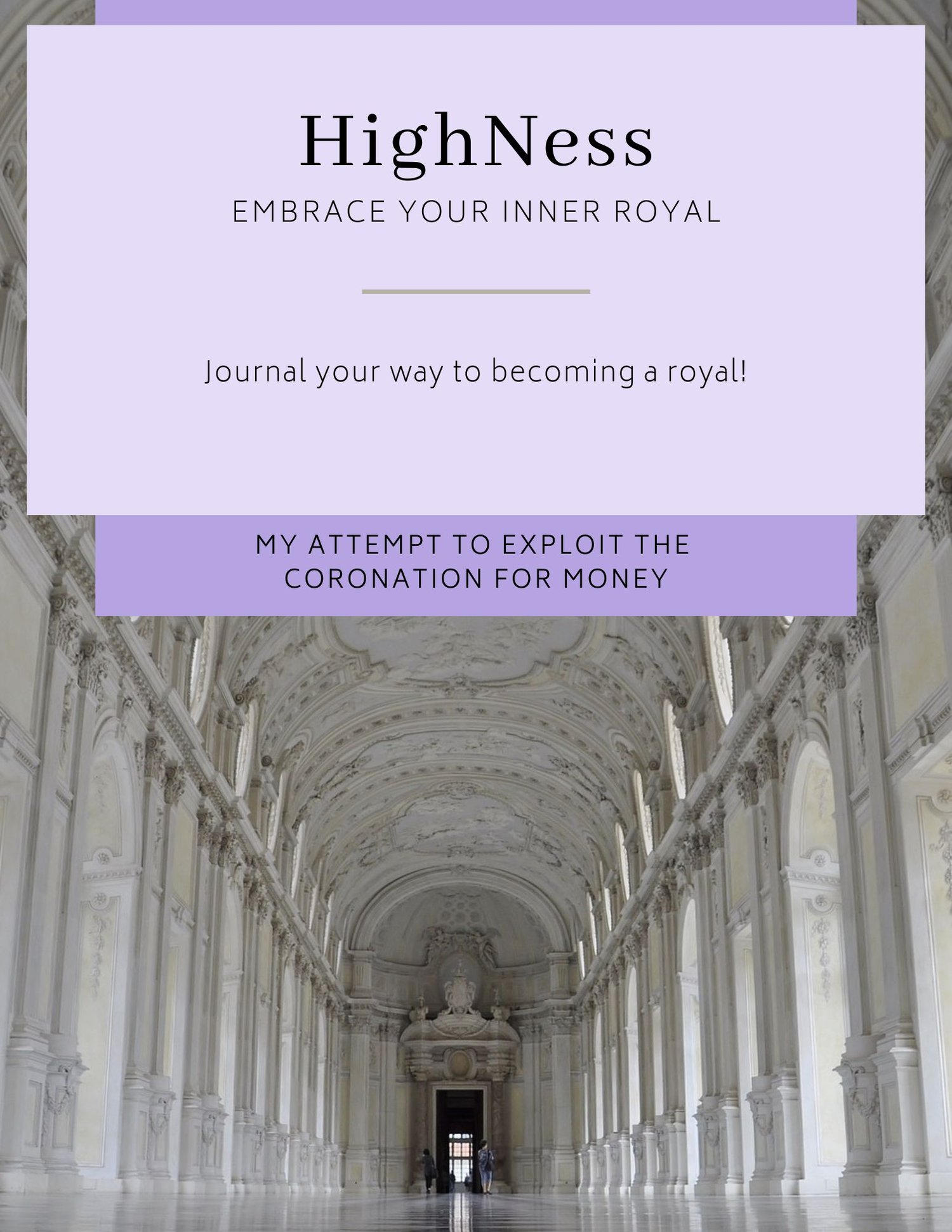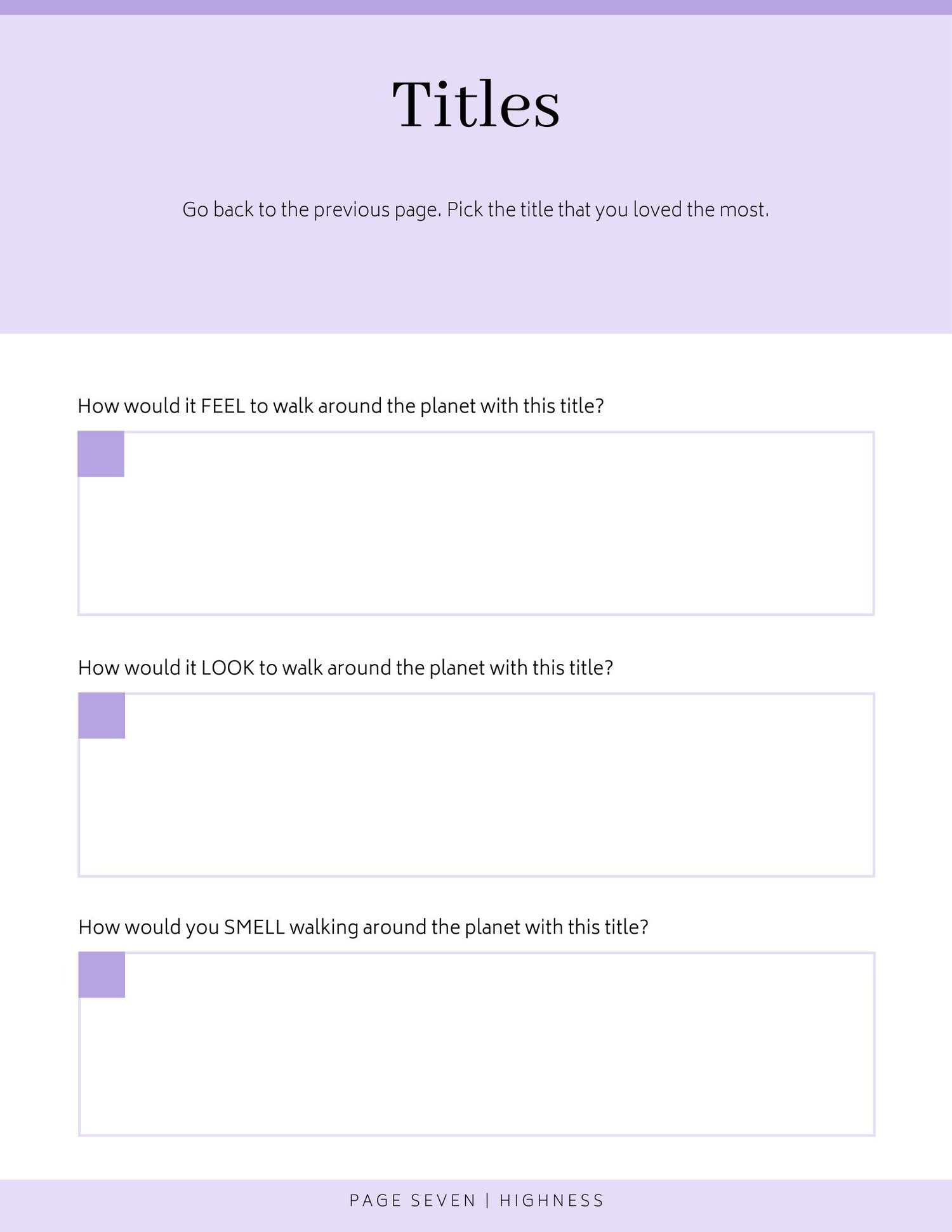 HighNess
On Sale
In the grand old tradition of cashing in on the existence of the royals, and in the less grand and way less old tradition of me making unhelpful journals (the ultimate snarky gratitude journal and new-ness) comes the latest amazing offer. An exploitation journal: HighNess! Embrace your inner royal; journal your way to becoming a royal. 
The not-very comprehensive 49 page digital journal can be used to explore perks and other interesting, likely made up facts about being a royal. It also includes and entire goal-setting section where you can fill in your royal goals and work toward them. 
Note: this is a very dark and snarky look at royals and journalling. Don't buy it if those things aren't for you. Not reading this and seeing that it is snarky isn't a good reason for a refund.
Other Note: becoming a royal not guaranteed 
Other other note: I just wanted to type other other, sorry not sorry.
You'll receive a pdf file that should be usable in any digital note taking tool. Please refer to your tool's help pages on for how to import and use files. The pages are US Letter format/size, so you may be able to print them. However, printing has a) not been tested and b) not been the intended use.