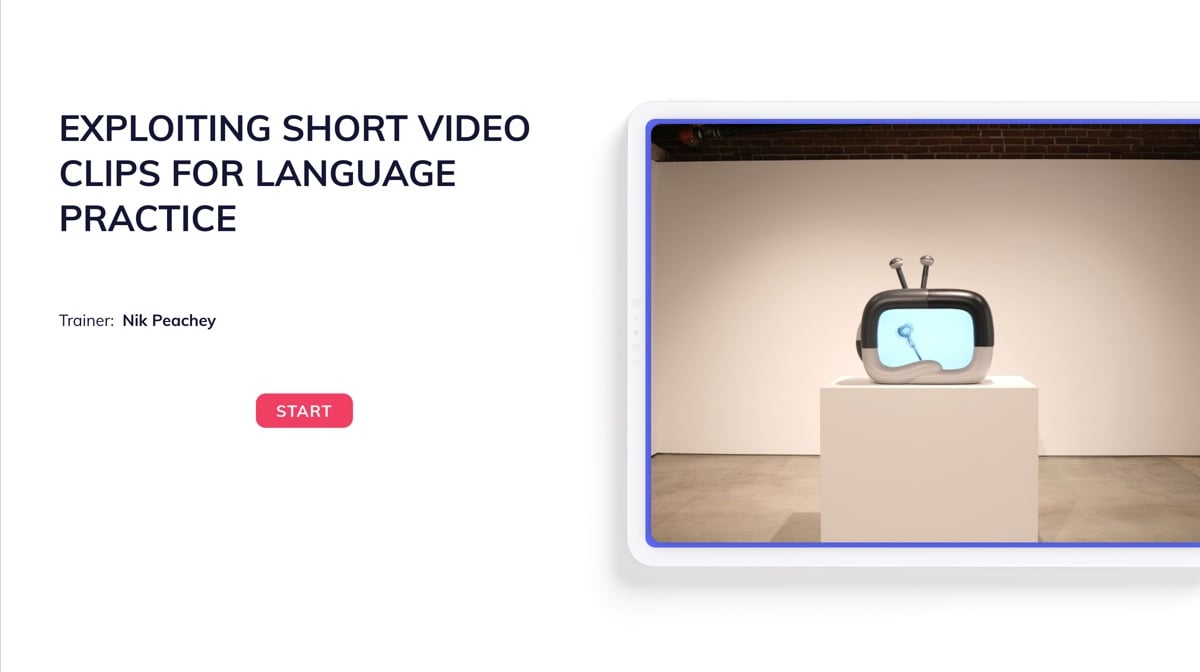 Exploiting Short Video Clips for Language Practice
On Sale
In this webinar, Nik Peachey explores how we can use visual narrative from short animated video clips without spoken dialogue for a range of different language practice tasks and activities. He shares a wide range of tasks for pre, while and post viewing activities with some example materials included.
The video recording is 38 minutes long.
You can also access the interactive presentation slides here:
Exploiting Short Video Clips for Language Practice
You can download a copy (721 MB) of the video to watch and use for training purposes.