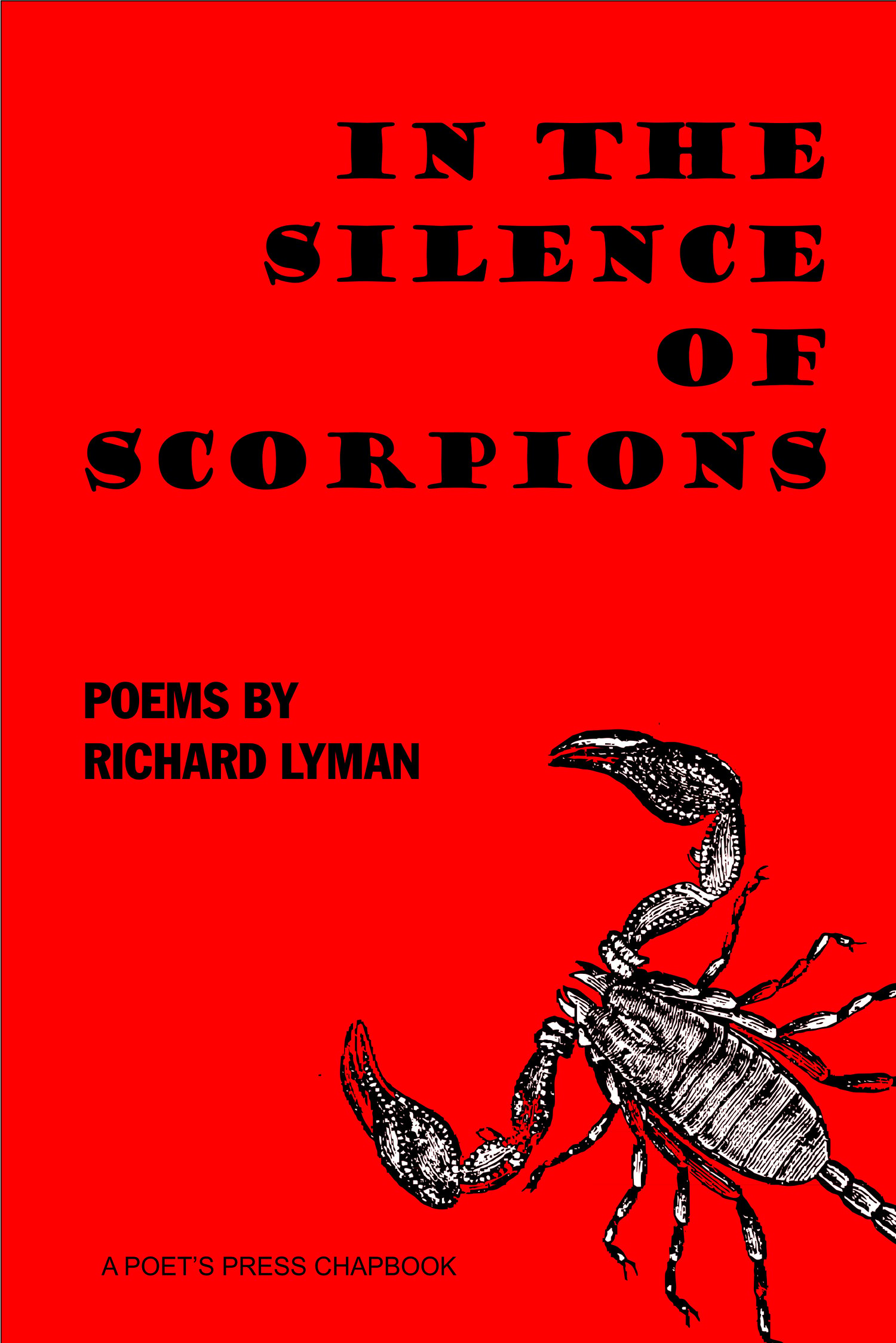 Richard Lyman - In the Silence of Scorpions
On Sale
A Poet's Press chapbook originally produced in our first year, 1971! Completely re-set and redesigned in a new PDf edition.
RICHARD LYMAN (1925- 2003) was the pseudonym of Richard Bush-Brown. He was active in the Greenwich Village poetry scene in the 1960s and early 1970s.
The poet was the son of Harold Bush-Brown (1888-1983), a Harvard-trained architect and author of the 1976 book, Beaux Arts to Bauhaus and Beyond: An Architect's Perspective. His mother, Marjorie Conant Bush-Brown (1885-1978), was an artist and portrait painter, and both his paternal grandparents were artists. He was estranged from his parents, who disapproved of his youthful avowal of Communism. Only the fact of his birth is stated on web pages about his parents.
Bush-Brown attended Black Mountain College. His poetry is overshadowed by his reverence for Dylan Thomas. His poem, "The leopard came into the world" was his most memorable work, and his readings of it impressed listeners at New York poetry readings. On the strength of that poem, The Poet's Press persuaded Bush-Brown to assemble the manuscript for this book.
No other details are known about the poet, who vanished from the Manhattan poetry scene, and so far as we know, he published no other books.
He continued to live in Manhattan, was seen riding the subway to and from some Wall Street job, and died on October 18, 2003.

The leopard came into the world
Came at half past one and left at midnight
Lost in the eleven-hour city
Picked up sticks at the railroad yards
Swished his tail in the silence of lonely rooms
Licked the kitten against the wrinkled wall
Finding no break for the season's evening ripening
Into the trough of bludgeoned seas
Finding in the waking dark the sun
The leopard diamond-eyed at midnight
Found his lost remorse between the open-eyed sea
And the rails and trolleys of the dull freight-yard
Among the pulleys of paradise he spied
Among beggars and the screaming police
The whisper and the whistler of the city's bloom
And then in the dark he expired like a bulb
His flesh burned out against the dying wall of slums.