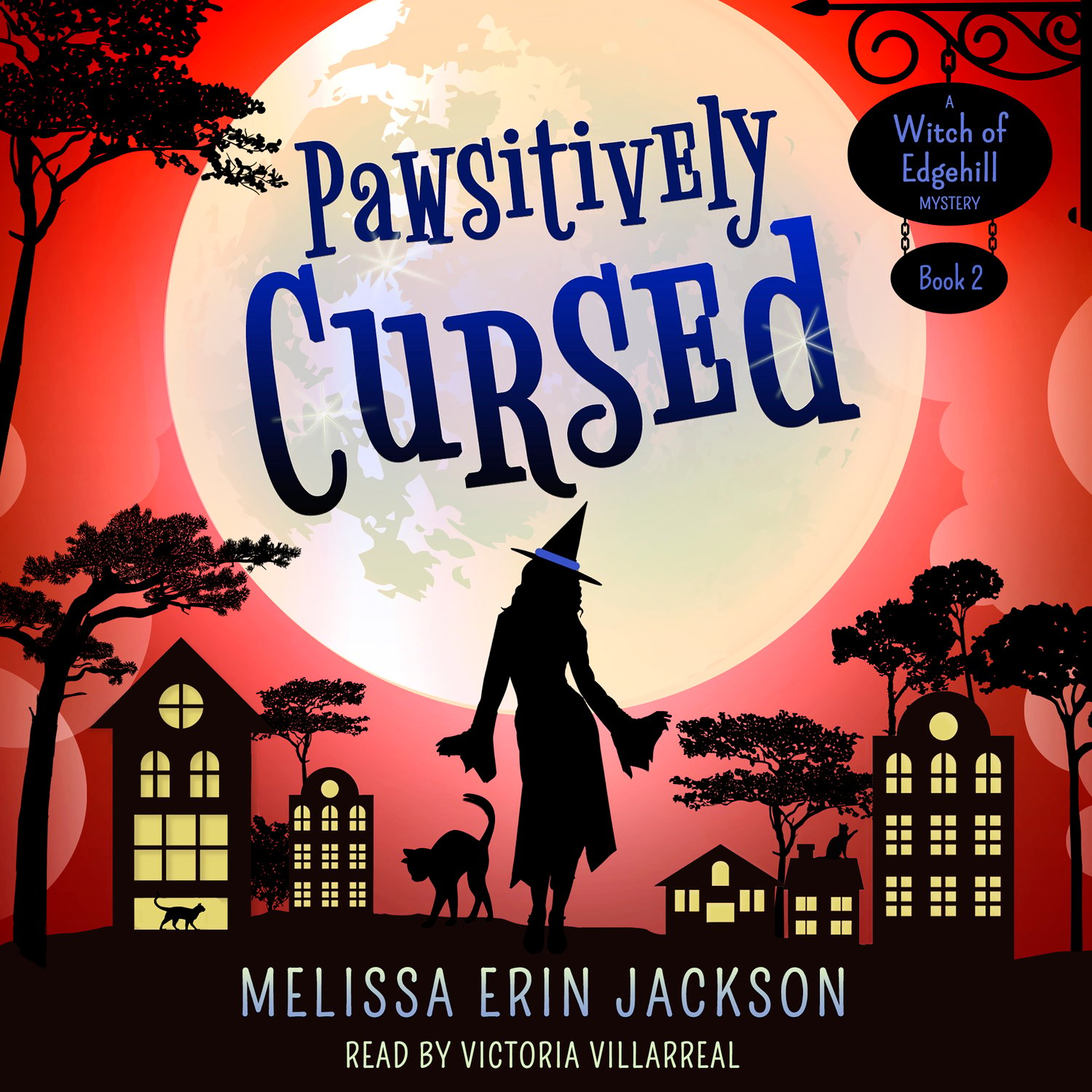 Pawsitively Cursed Audiobook
On Sale
Audiobook narrated by Victoria Villarreal, delivered via BookFunnel. Runtime 9 hours, 19 minutes.

The only thing more twisted than a cursed witch is her family tree.

For the past fourteen years, Edgehill's resident secret witch, Amber Blackwood, has been haunted by her parents' deaths. The whole town knows about the tragedy, but the details remain a mystery even to Amber. From her tiny studio apartment above her shop, The Quirky Whisker, Amber can see her partially rebuilt old house out on the edge of town. Although she now has a good life—delighting children with her magically infused toys, concocting healing tinctures for Edgehill's residents, doting on her cats, Tom and Alley, and sitting on the committee for the town's annual Here and Meow Festival—she feels stuck in the past.

Amber suspects the fire that killed her parents was set deliberately by a witch from the cursed Penhallow clan, from whom no one has heard even a whisper since the night her parents died. The clan's sudden disappearance is no coincidence to Amber, but her aunt Gretchen refuses to believe there's a connection and urges Amber to stop looking for someone to blame. So Amber is shocked when Aunt Gretchen shows up unexpectedly, claiming the Penhallows have resurfaced and that one of them is heading for Edgehill with Amber in his sights.

Aunt Gretchen knows more about the fabled clan than she's letting on. Amber is determined to find out what her aunt is hiding, and what the Penhallow seeks, before the same treacherous force that took Amber's parents' lives claims her own.