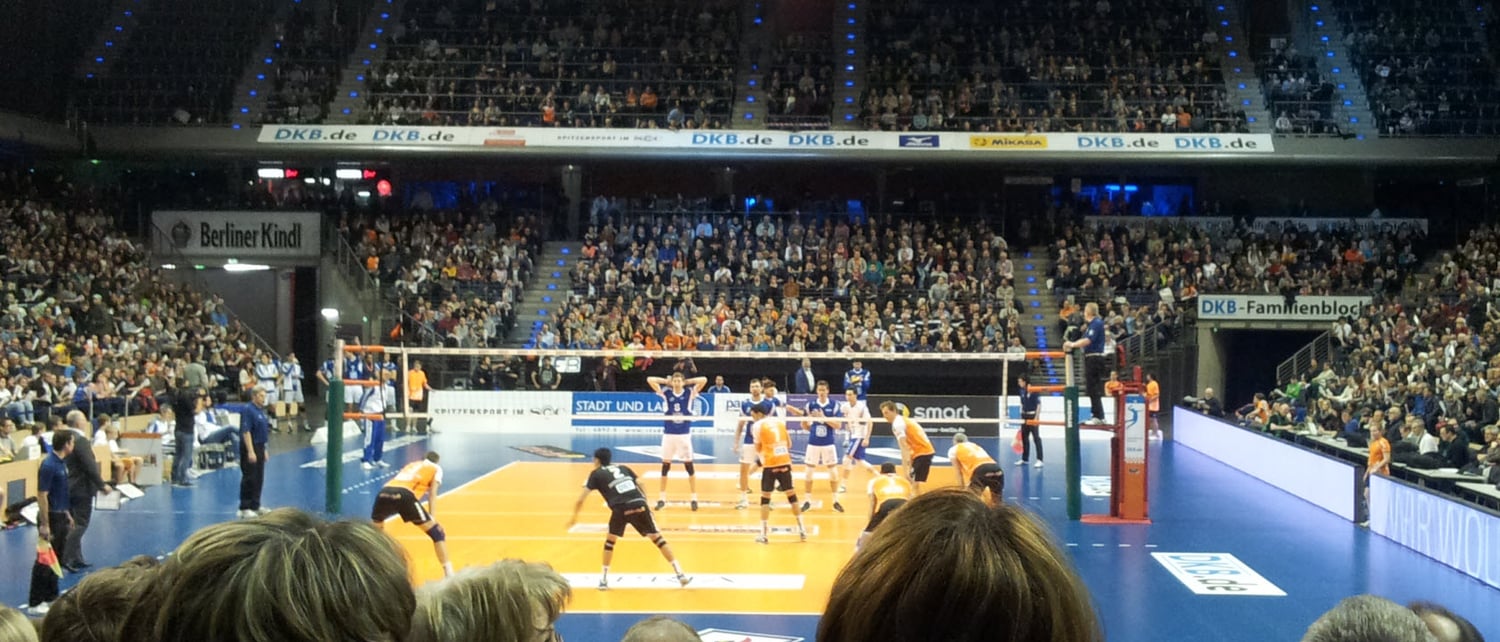 Wizards Interview Bundle - Pro & Club Team Coaches
$44.00
Interested in hearing what top professional and club team coaches think about their work?

If so, you'll want to grab this bundle!

It features Volleyball Coaching Wizards interviews with 12 coaches who have won a ton of hardware across a variety of leagues.

Jan De Brandt -Has coached professionally in several countries and internationally for Belgium and Hungary. Winner of the European League, CEV club competition medals, and domestic league and cup titles.

Axel Büring - Winner of 4 leagues, 5 cups, and a European Cup coaching in Germany. Spent more than 30 years at the same club. Coached a world Top-20 ranked German beach team.

Paulo Cunha - 8-time league, 7-time Cup, and 6-time Super Cup winning coach in Portugal. The first from Portugal to coach a team to a Final Four in a European club competition.

Stelio DeRocco - Australian National Team Olympic coach. Six years as Head Coach of Canadian National Team. Winner of 2 Euro Cups. Winner of 2 league titles and 3 Cups in Romania.

Giovanni Guidetti - Mulitple CEV Champions League gold medals and FIVB Club World Championships coaching at the professional club level. Coached the Dutch women to the semifinals in the Rio 2016.

Vital Heynen - 2018 World Championships gold medalist as Polish National Team head coach. Four league titles, 5 Cups, and 4 Super Cups in Belgium. Two CEV Cup medals.

Glenn Hoag - Lead Canada to 5th at the 2016 Olympics. Winner of Canada's first ever NORCECA Championship title in 2016. Successful professional coach in Turkey, France, and Slovenia.

Anders Kristiansson - Winner of 26 domestic men's and women's championships in his native Sweden, 15 in Belgium, and 3 in Greece. Reached the CEV Champions League Final Four on four occassions – 2 finals. Coached the Swedish National Team to silver at the 1989 European Championships.

Mark Lebedew - Australian National Team coach. 3-time German Champion and CEV Champions League bronze medalist. Currently coaches a professional team in Poland, with experience in Belgium and Italy also.

Ismo Peltoarvo - Winner of more than 20 domestic and international titles coaching professionally in Sweden. Head coach for both the Swedish Women's National and Junior National Teams.
Terry Pettit

Redbad Strikwerda - Winner of 6 leagues, 6 Cups, and 6 Super Cups coaching in Holland. Selected Dutch volleyball Coach of the Year. Has coached in the CEV Champions League, CEV Cup, and CEV Challenge Cup.

Jefferson Williams - Winner of over 30 leagues championships, and more than 20 cups titles coaching at the top level in England. Also coached the English men's and women's national teams, as well as Team GB

Hear their thoughts and philosophies on coaching from a variety of different perspectives. The interviews range from 80 to 129 minutes in length.