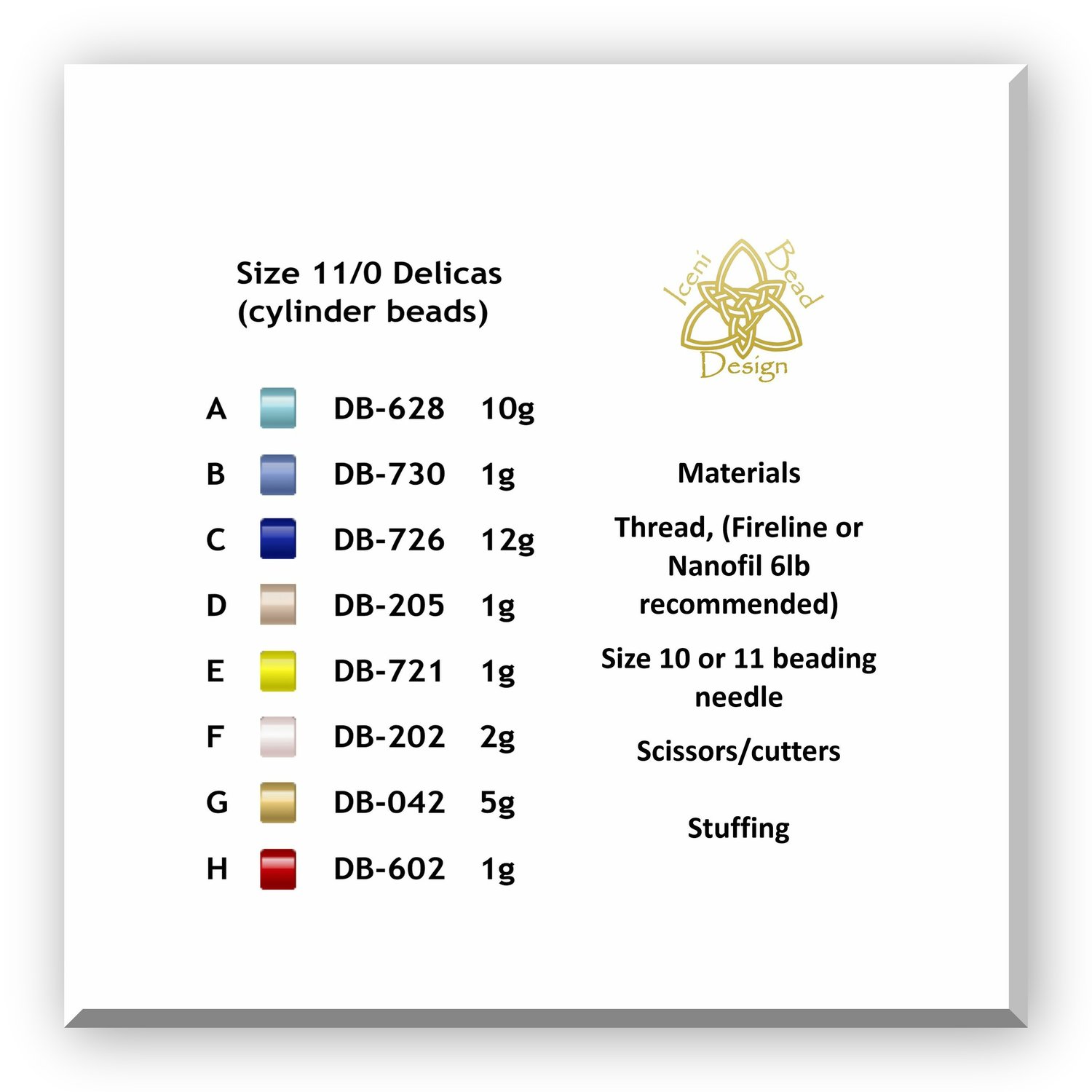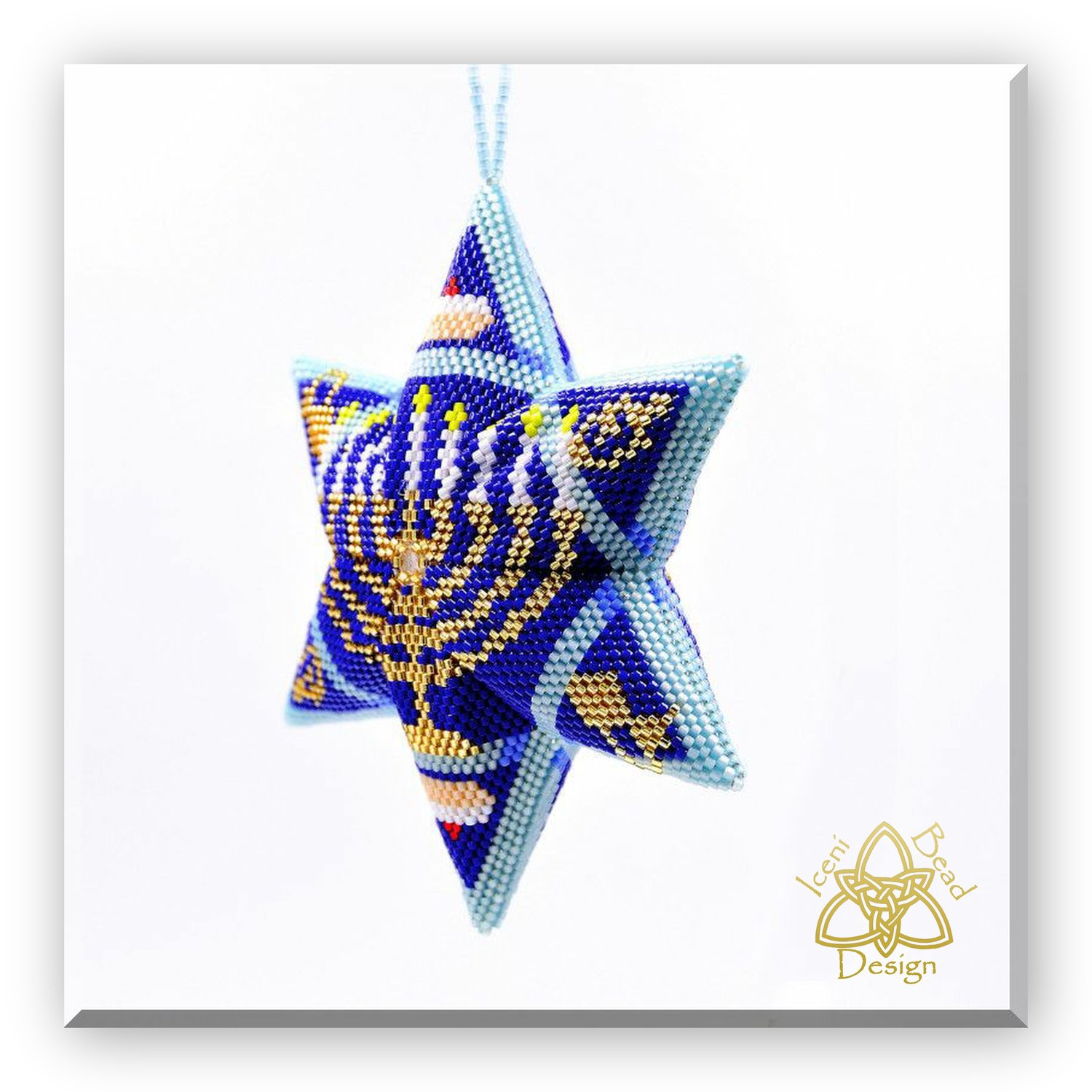 Hanukkah Star, Six Pointed 3D Star Pattern
On Sale
This is a tutorial pattern in PDF format. You are not purchasing the Hanukkah Star Ornament with this listing.

One of the most popular things to make in beadwork these days are the 3-D stars, and the possibilities for designs are almost as infinite as stars themselves. A while ago someone pointed out that among all the Christmas stars available there were so few that represented Hanukkah, so I set to with trying out a few designs and ideas until this, which is now the final result.

Made with SIX warped square sections joined together, I stuffed this with toy stuffing, but it will hold its own shape quite well without stuffing. I used some leftover beads to make a hanging loop but you can use whatever you like.

This star is made over 21 rows and measures 3 1/2 inches (9cm) across and 4 1/4 inches (11 cm) high.

For bead count, please see listing photographs.

This file will give step by step instructions with illustrations, and word map to assist you every step of the way, and consists of 19 pages of A4 in .pdf format.