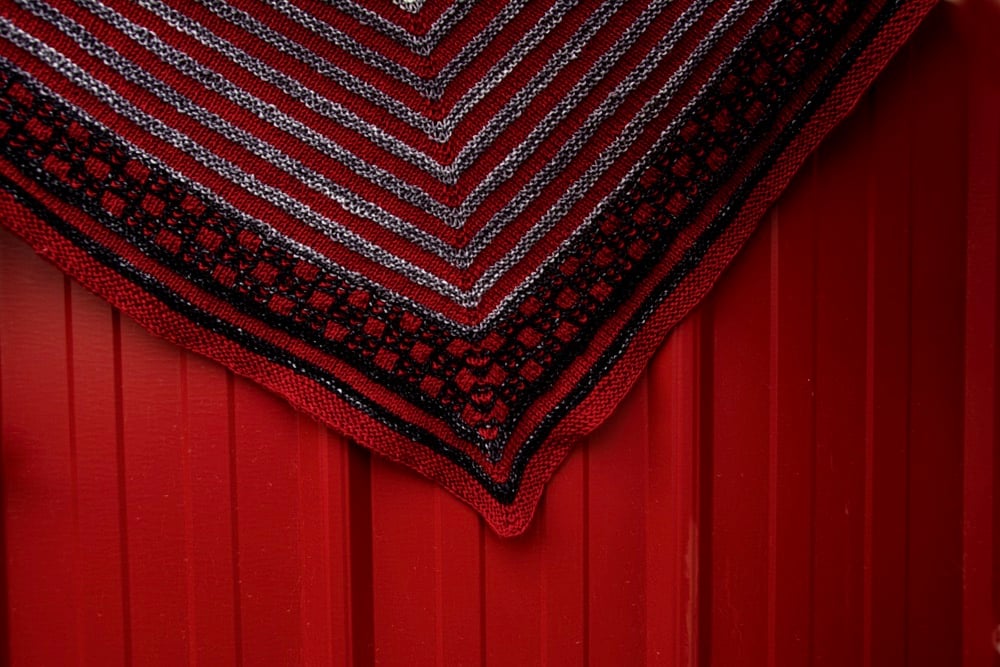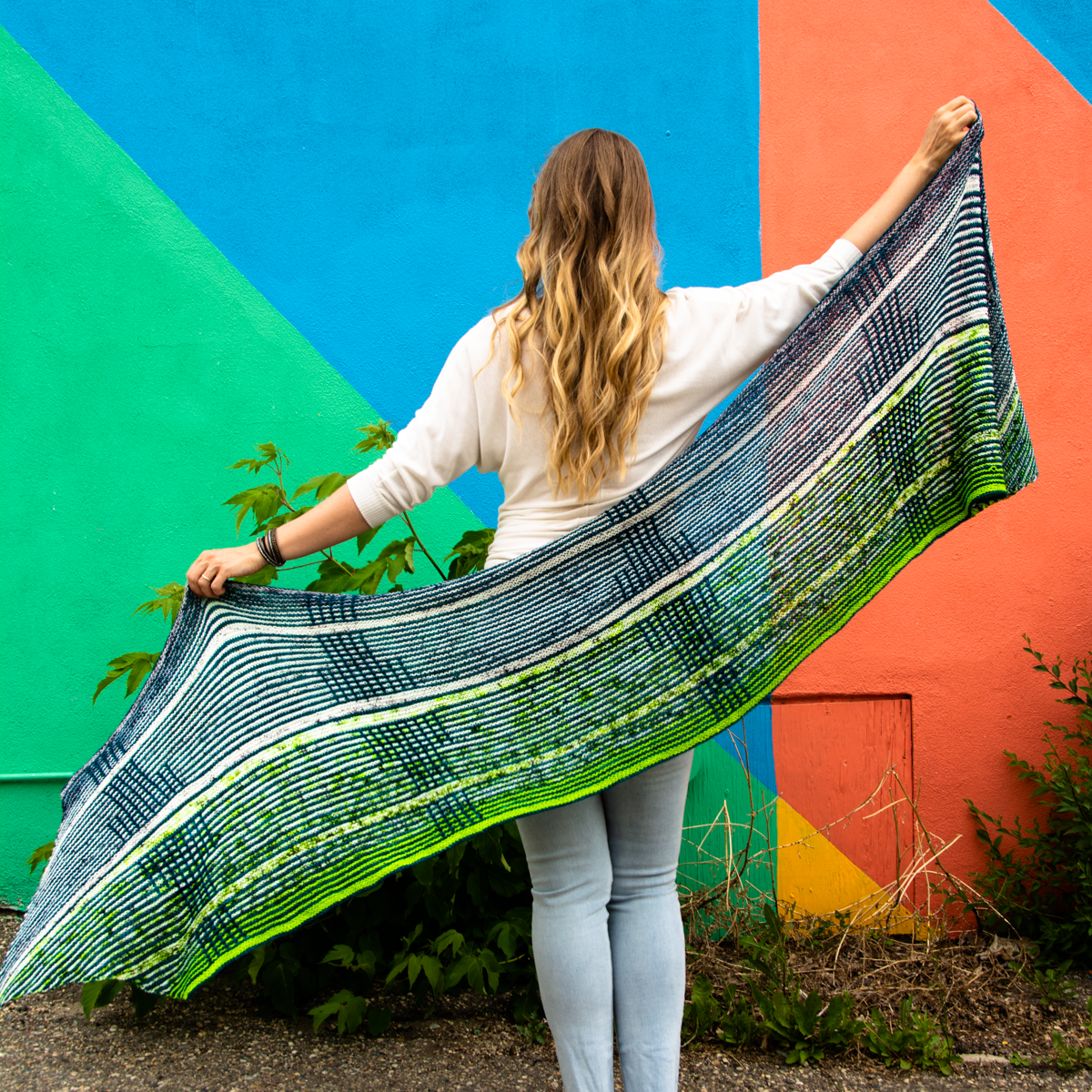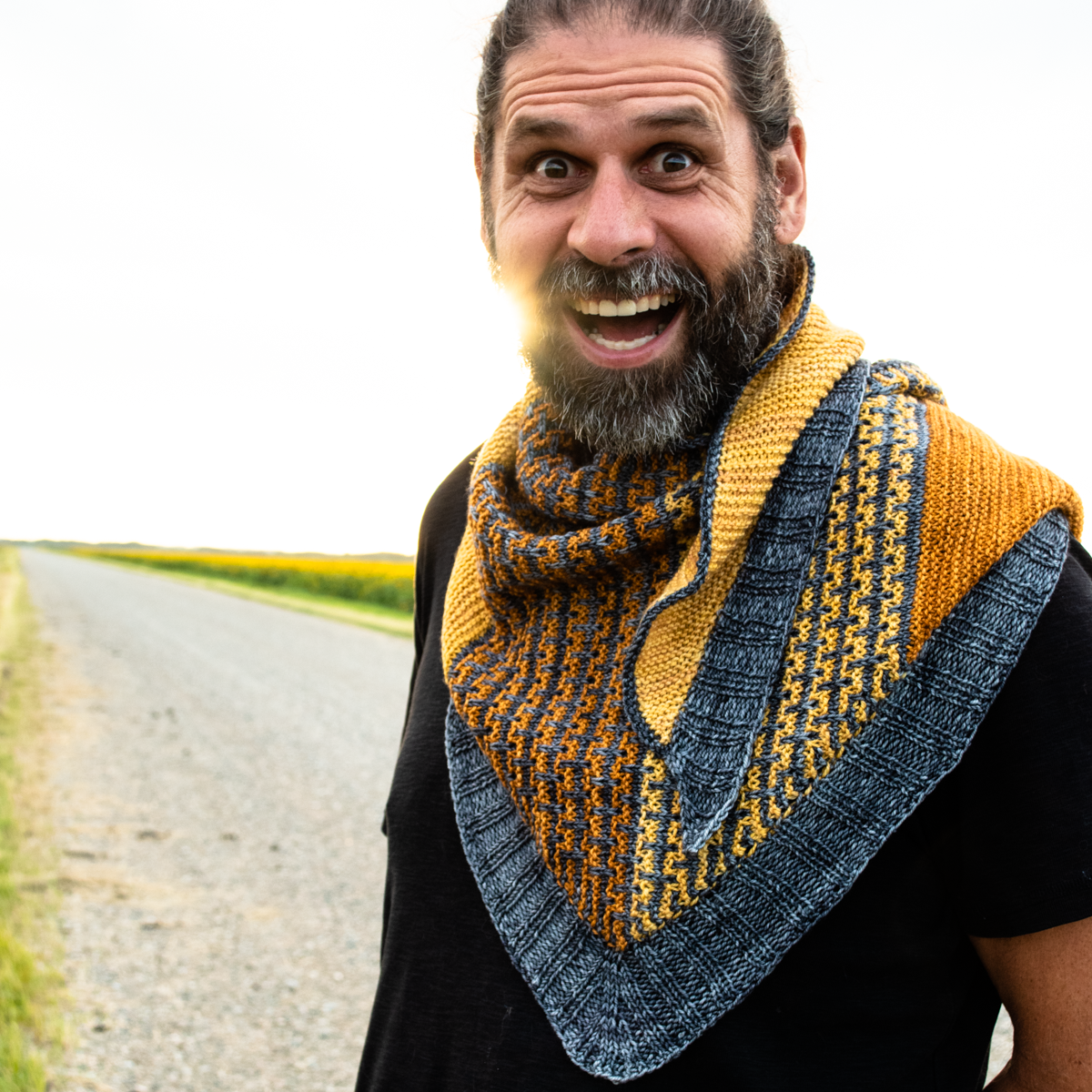 Dreamscapes Shawl Collection
On Sale
This four-pattern collection was inspired by dreaming of travel while knitting. The texture, lines, and colours combine with rhythmic knitting processes to help you dream yourself into your favourite places.
Each one of these explores ways to use multiple colours. They range from 2-5 colours and use 4 different construction methods.
Harvest Dreams
- a bias-knit, colour-block wrap luxuriating in moss stitch and cables in DK weight. Inspired by the subtle thrill of the textures of prairie fields. This pattern is the August pattern and the file is available for download right now.
Cobblestone Dreams
- a triangular shawl knit top-down with garter stripes popping against a stockinette background and finishing with checkerboard mosaic. Inspired by my daughter's dreams of moving to Europe. Fingering weight yarn.
Skyline Dreams
- a garter and slipped stitch wrap knit horizontally in an unusual shape. Inspired by the thrill of seeing a city skyline for the first time as you arrive. Fingering weight yarn.
Sunflower Dreams
- a side-to-side triangular shawl with colour blocks, mosaic texture, and framed on all edges with a satisfying edging process. Inspired by the glow of sunflower fields flashing past a car window. Fingering weight yarn.
All patterns have been tech edited and test knit.