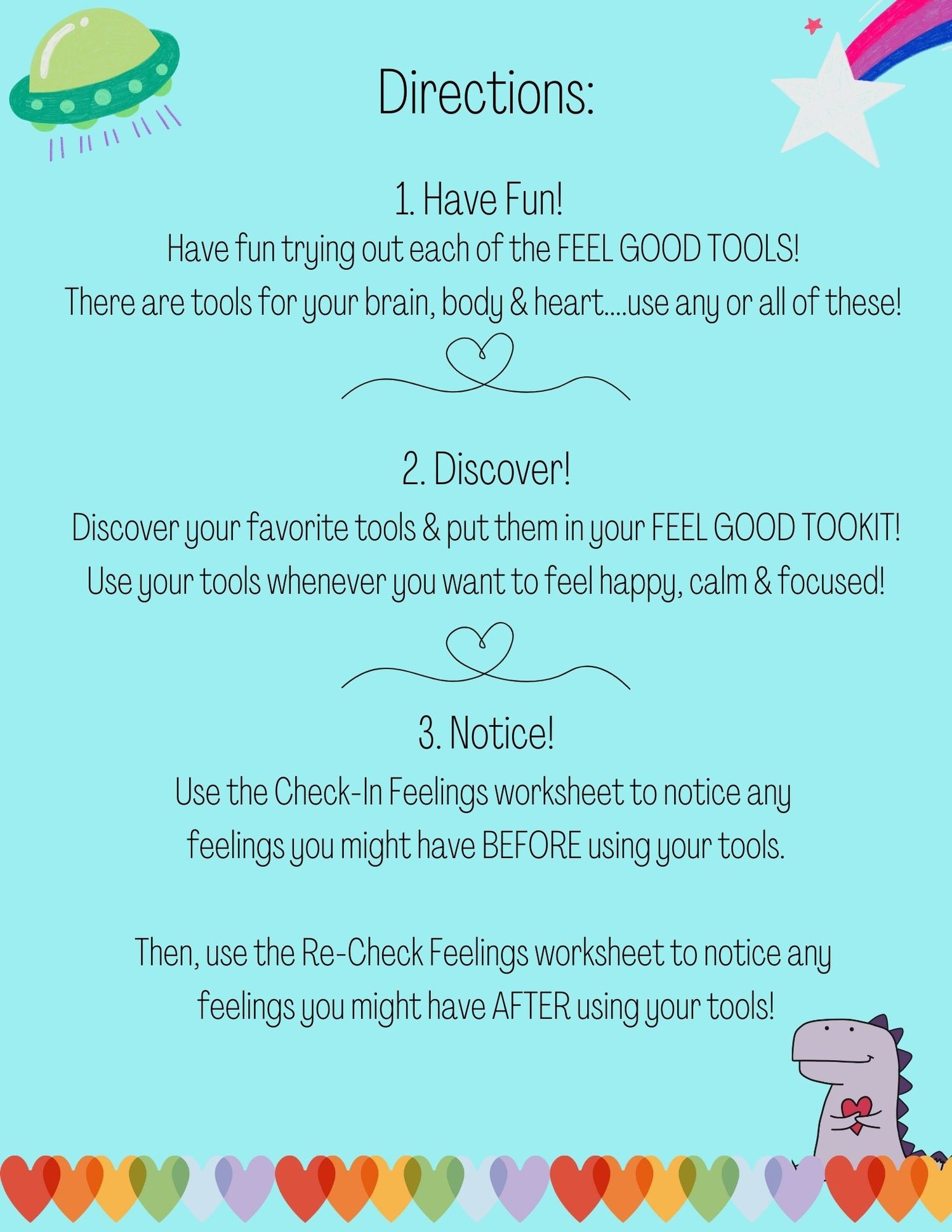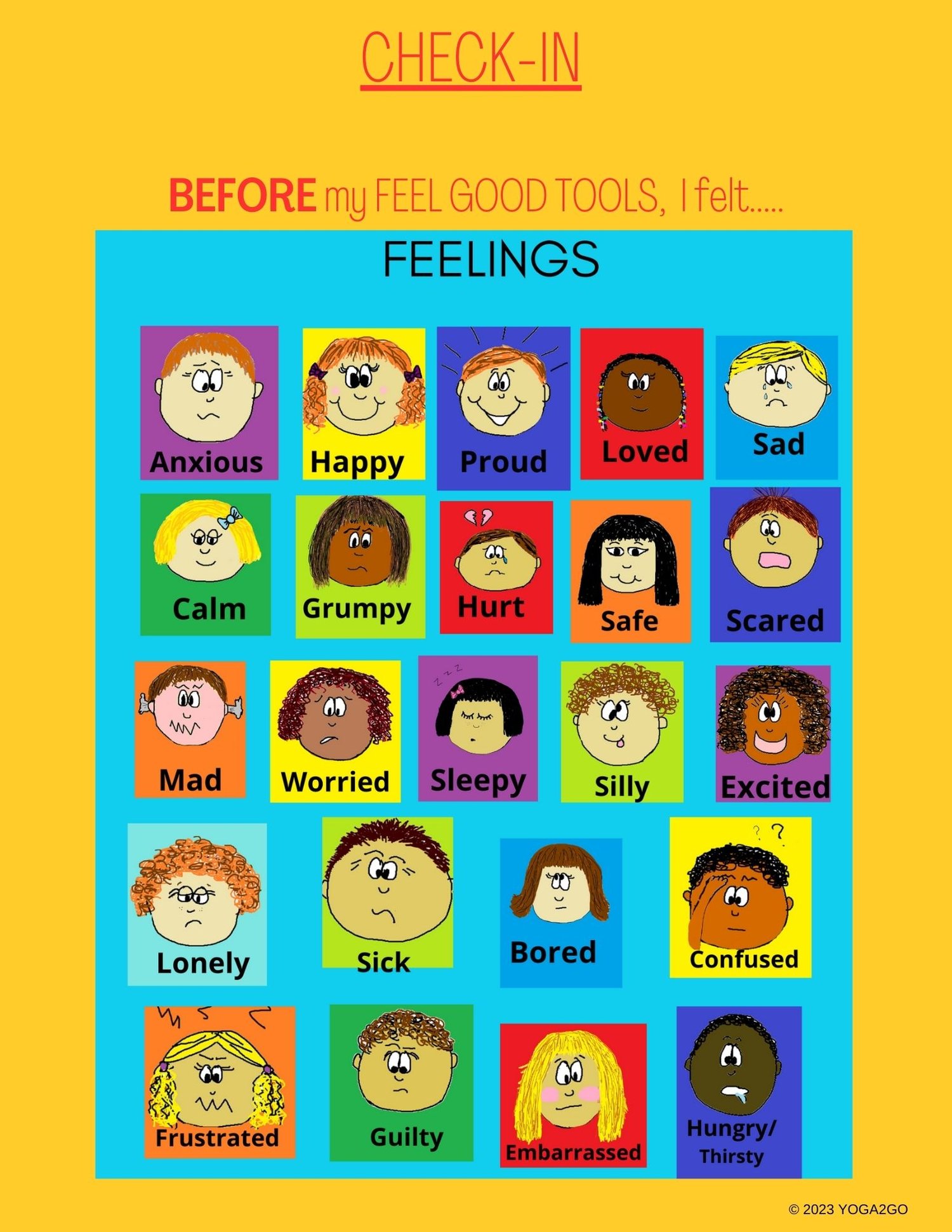 MY FEEL GOOD FOLDER™
On Sale
$10.00
Create a Feel Good Folder with this whimsical and educational 13-page worksheet kit for children in grades K-2!
Children learn 3 types of "Feel Good Tools"- Tools to help the Brain, the Body & the Heart (mind, body and emotions).
They then 'build' their own Feel Good Toolkit, a go-to collection of their favorite tools to help themselves feel calmer, more focused, peaceful and happy!
Empower your child, student or client with crucial social emotional learning skills needed for developing self-regulation, self-confidence and self-awareness.
*Recommendations:
Print out the 13-page kit and put pages into a folder or binder for children to use. Have them design the cover of their very own 'Feel Good Folder' using markers, stickers, stampers and stencils!
Decorate a cardboard box to create an actual Feel Good Toolkit. Print and cut out each of the Feel Good Tools on these worksheets to place inside of the box and have children select their desired tool cards whenever they need to feel better fast!
Color and cut out the black & white Feel Good Tools and Feel Good Toolkit and place Velcro on each. Have child select and stick their preferred tools onto the toolkit when needed to provide a helpful visual aid for using tools for self-regulation.
The goal with this folder kit is to teach & encourage mindfulness to young children by making it fun and enjoyable!