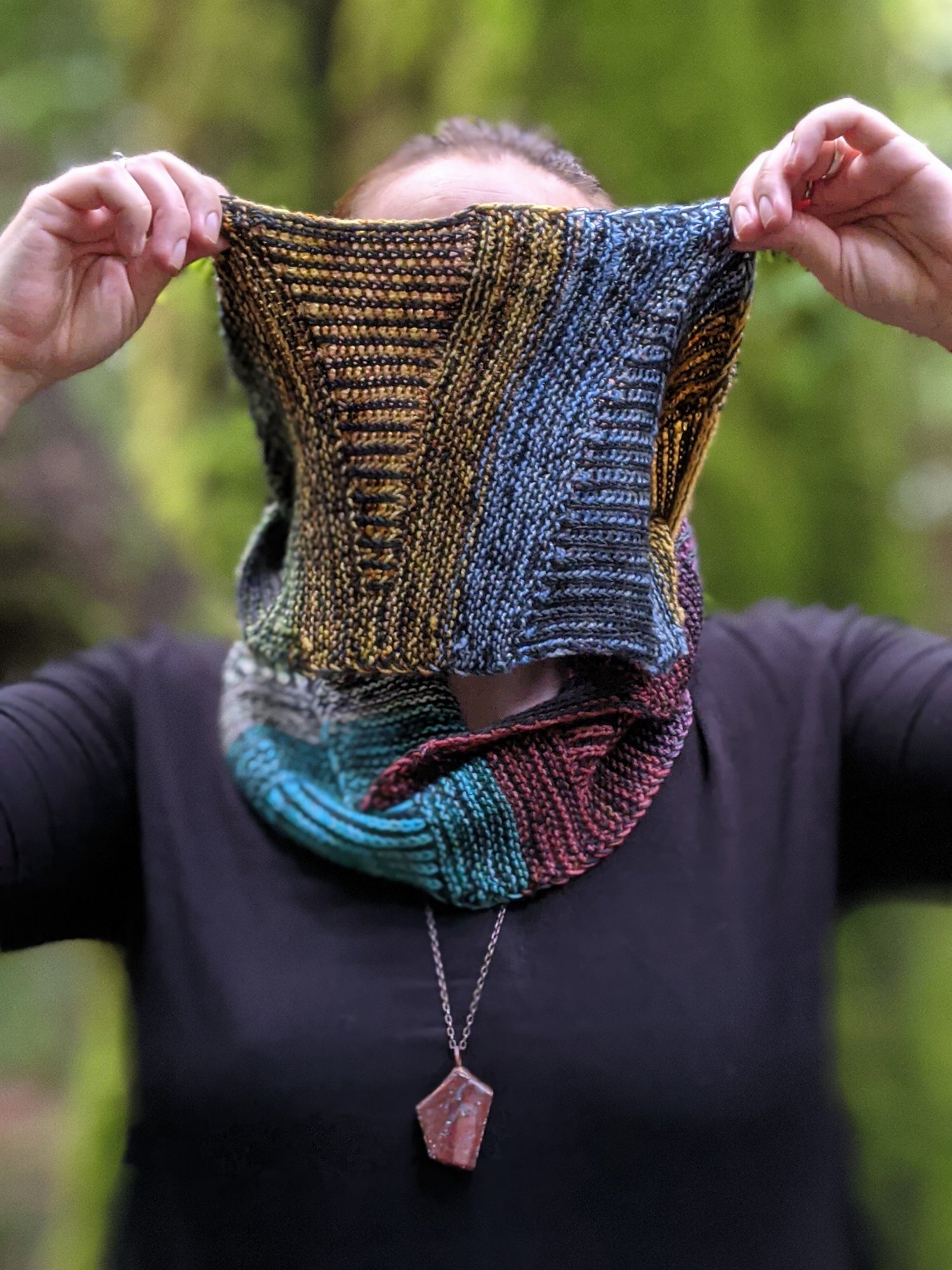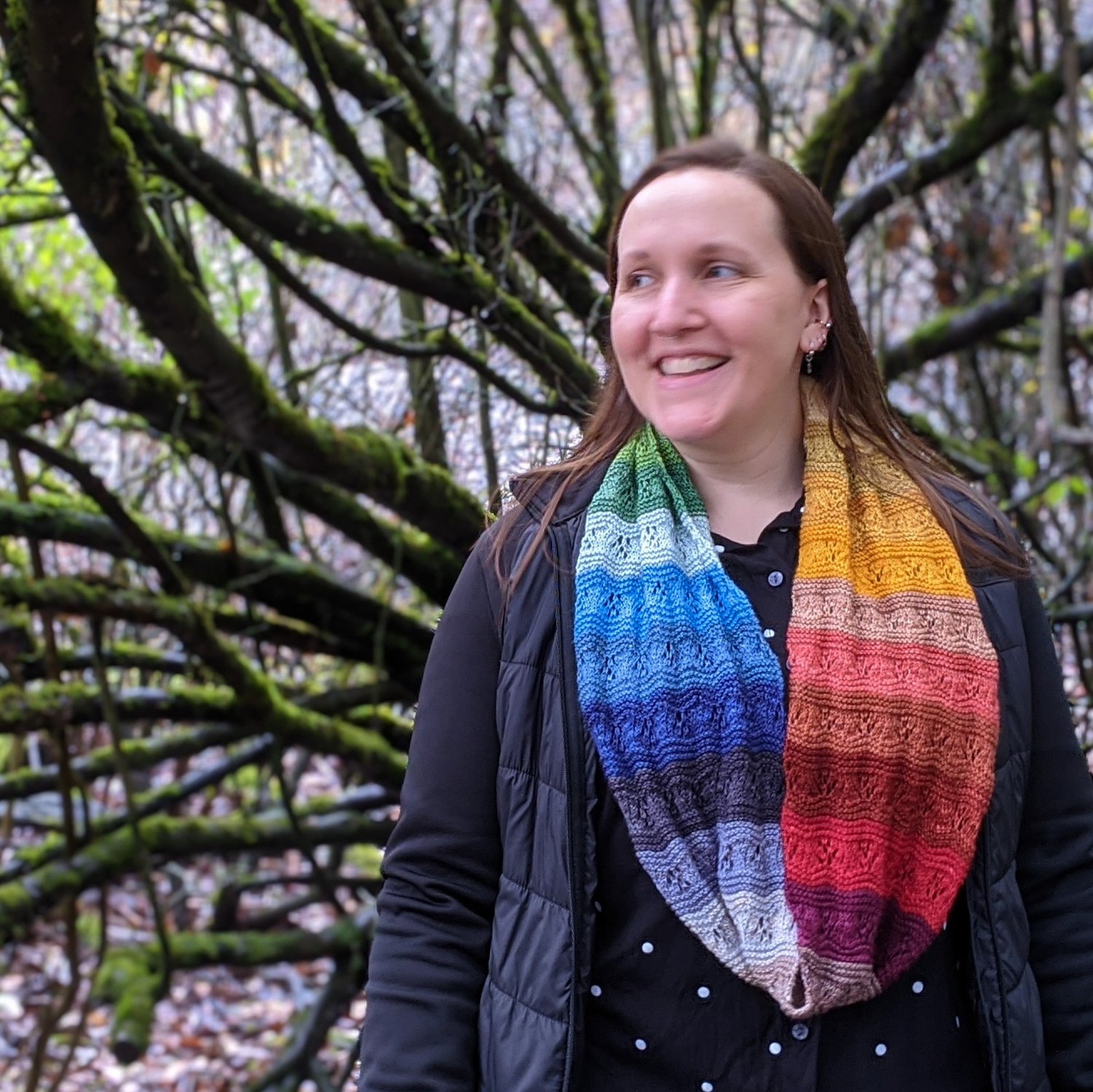 Marking Time Collection (contains 3 patterns)
On Sale
This collection is a series of 3 "neck thing" patterns (2 cowls and a shawl) that were released in October, November, and December 2020 respectively. 

Marking Time is a series of meditations on how humans mark days, seasons, and time in general, and was inspired by the unexpected and prolonged shelter-in-place guidelines that marked most of 2020. Without being able to visit events and celebrations throughout the year, I felt disconnected from the changing seasons and wanted a project that would help me reconnect, without necessarily needing to attend an event with other people. I was also at home, surrounded by my stuff (and stash), and as such went digging for very old stash and scraps in an effort to clear some of it out. Fortuitously, I found 3 different sets of yarn that worked as the perfect inspiration for this collection!

When you purchase this pattern, it will have only the files for Star Chart, and the subsequent patterns will be added on the dates listed below.
The release dates and background info for each pattern are as follows…
October 31: Star Chart
This cowl was inspired by the Zodiac collection from Ritual Dyes. This design features brioche wedges tucked in between rows of marled garter stitch, and works well with 10g minis or scraps, or whole skeins.

November 22: The Wheel of the Year
This shawl was inspired by Knitted Wit's "Witch in a Box" series, in which she created 8 colorways inspired by the 8 seasonal holidays that mark the passage of the year. This design is modular, and can be any size from half-pi to full circular shawl.

December 21: Counting the Days
This design used a Canon Hand Dyes set of 24 5g minis, but was created with the goal of eating leftovers from advent kits. I love the part of advent where you intentionally create something to look forward to every day, be that opening a small present, knitting a bit more on a project, or something else, and intentionally set aside time each day to enjoy it.