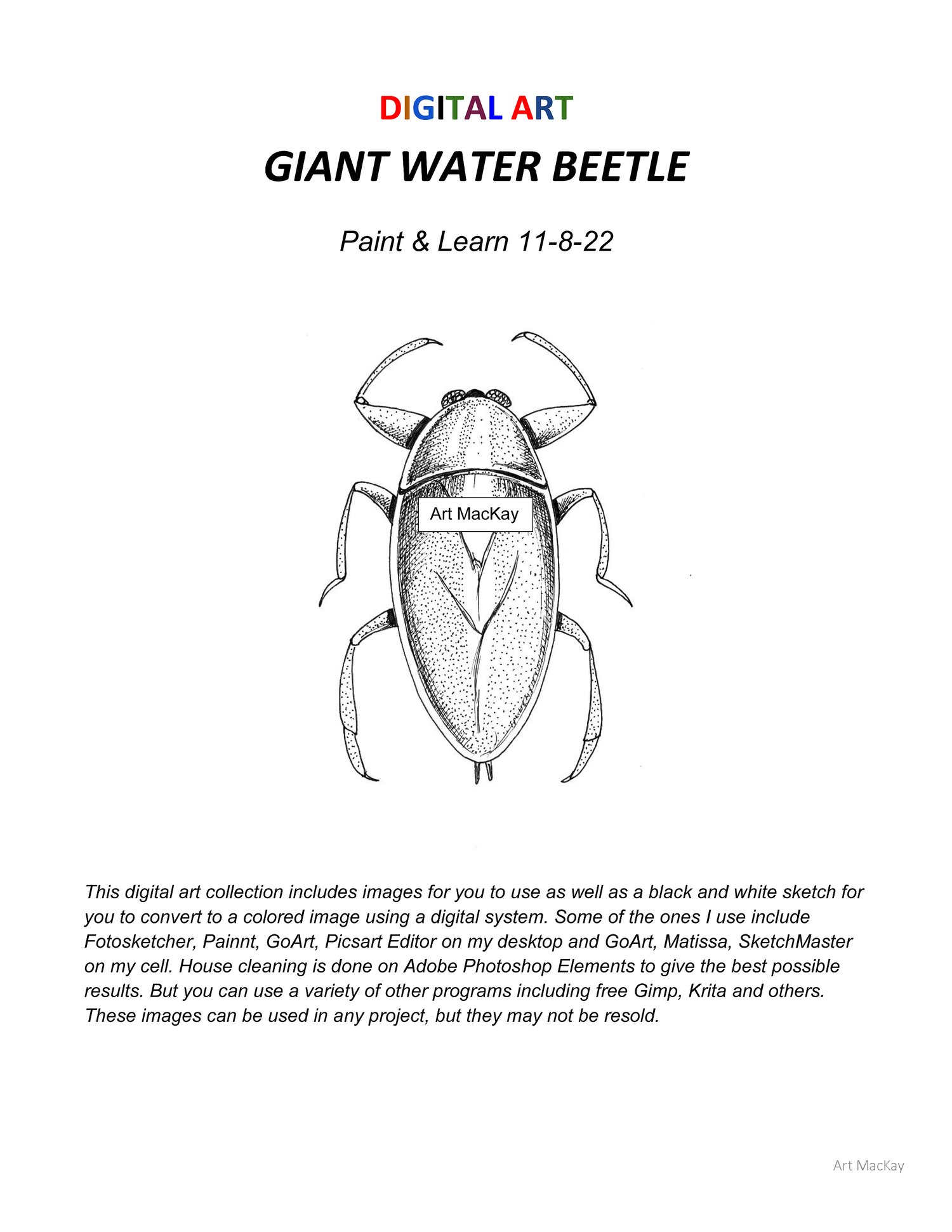 DIGITAL ART - GIANT WATER BEETLE or "BUG" if you prefer.
On Sale
DIGITAL ART - GIANT WATER BEETLE
This digital art collection includes images for you to use as well as a black and white sketch for you to convert to a colored image using a digital system. Some of the ones I use include Fotosketcher, Painnt, GoArt, Picsart Editor on my desktop and GoArt, Matissa, SketchMaster on my cell. House cleaning is done on Adobe Photoshop Elements to give the best possible results. But you can use a variety of other programs including free Gimp, Krita and others. These images can be used in any project, but they may not be resold.