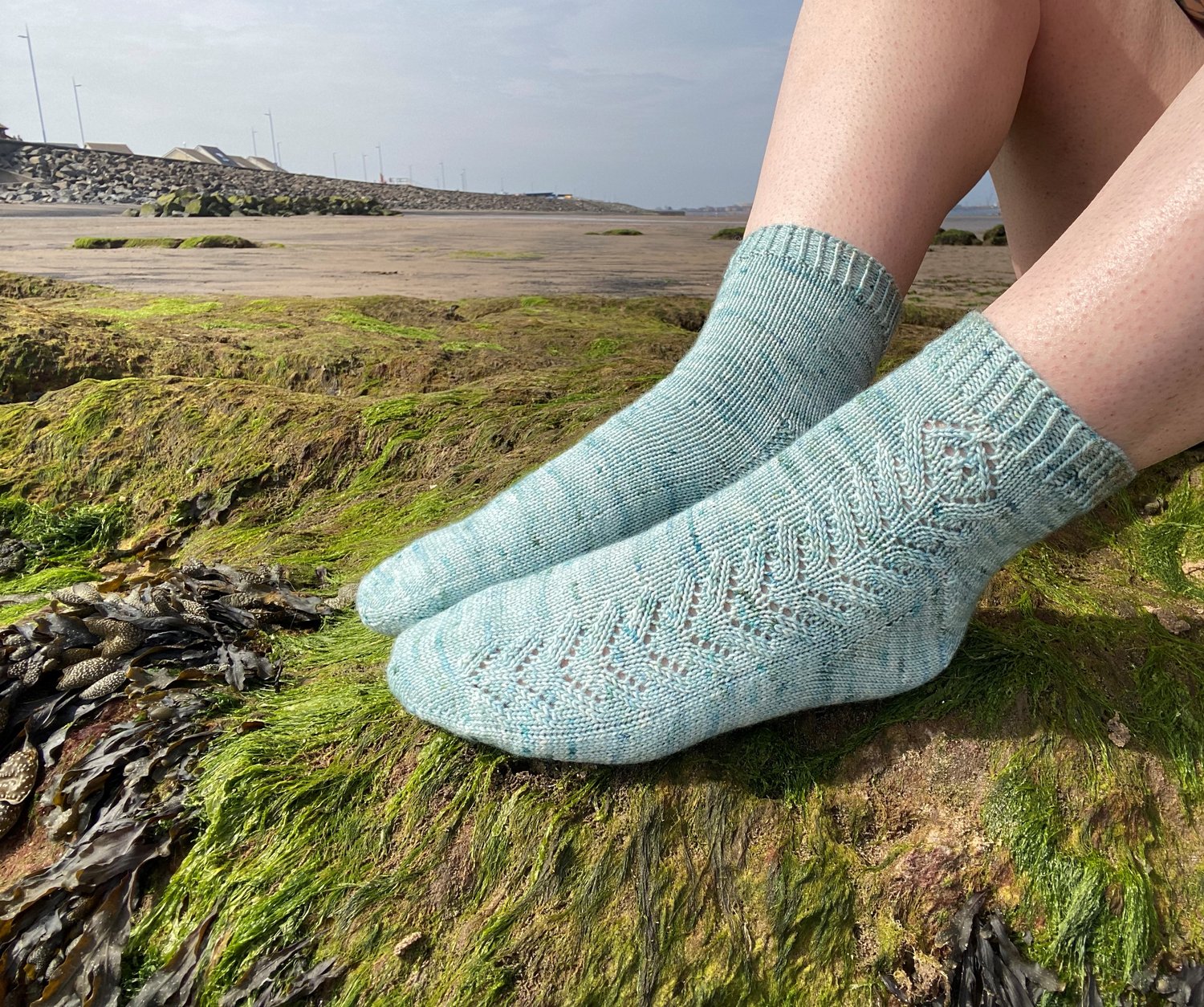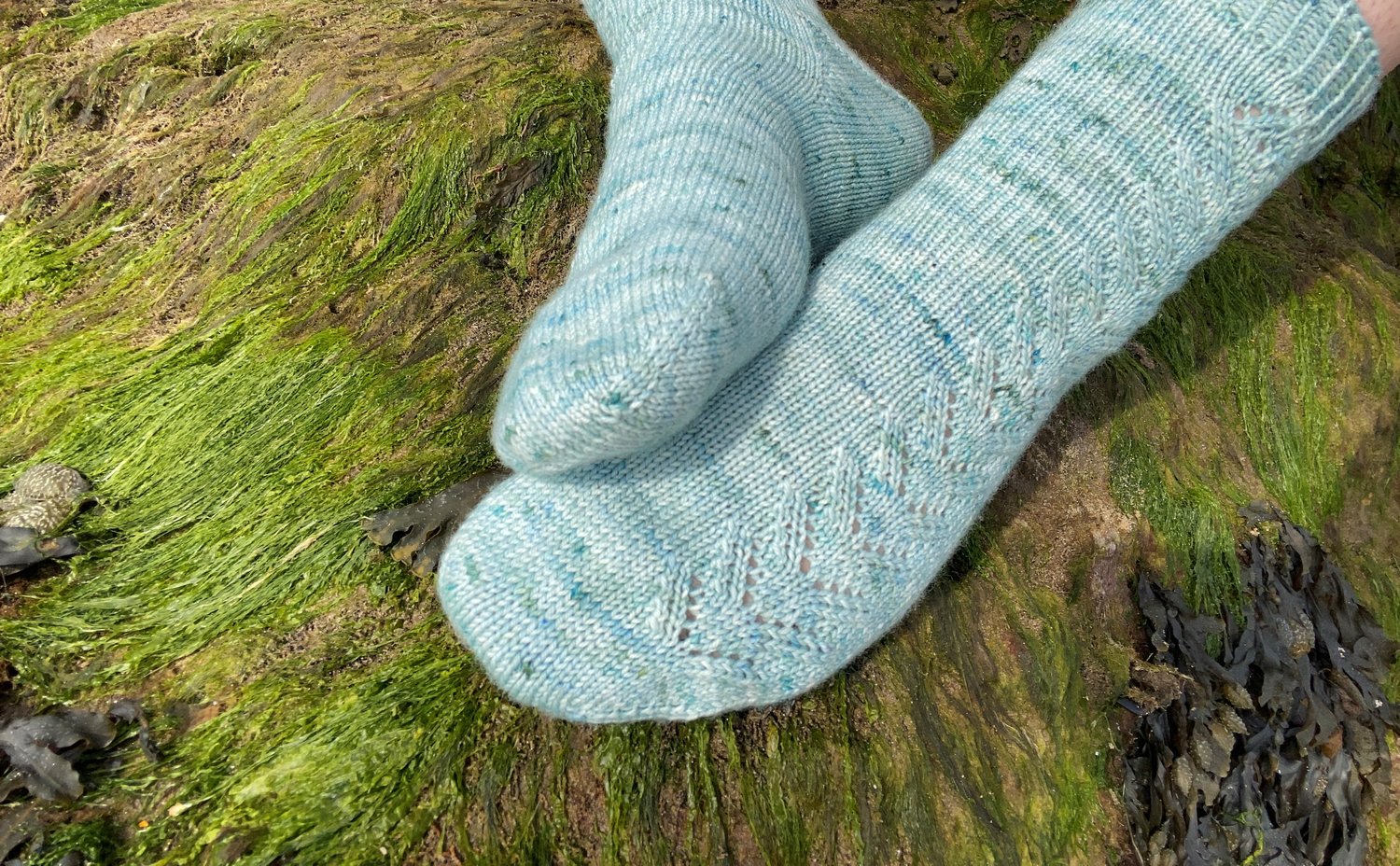 Coastal Waters Socks
These beautiful mirror socks remind me of underwater sea kelp (after it was pointed out to me).
If you haven't seen the stunning images of this, google search. It's like a mermaid haven.
The socks themselves are really fast to knit, toe-up socks, with a Fleegle heel. This heel is the first toe-up heel I've used that has no holes to fix at the join, and definitely one I'll use again.
Lots of sizes and perfect for quick gift knitting, these socks are an ideal car knit.
ACTUAL FINISHED SOCK CIRCUMFERENCE:
15, (17.5, 20, 22.5, 25) cm / 6 (6.75, 7.75, 8.75, 9.75)"
TO FIT FOOT CIRCUMFERENCE:
17.5, (20, 22.5, 25, 27.5) cm / 6.75 (7.75, 8.75, 9.75, 10.75)"
Sizes: Child, (S, M, L, XL)
Craft: Knitting
Category: Socks
Suggested yarn: Skein and the Stitch Classic Sock
Yarn weight: 4ply (Fingering)
Gauge: 32 stitches and 44 rows = 10 cm in stocking stitch
Needle size: 2.25mm (US 1)
Yardage: 219 - 328 yards (200 - 300 m)
Language: English
Published: July 2022
This pattern has a low-vision option available for download.
This version is written in all-black text. The font is 24 points, sans serif, with no italics.
All directions are written with no chart needed