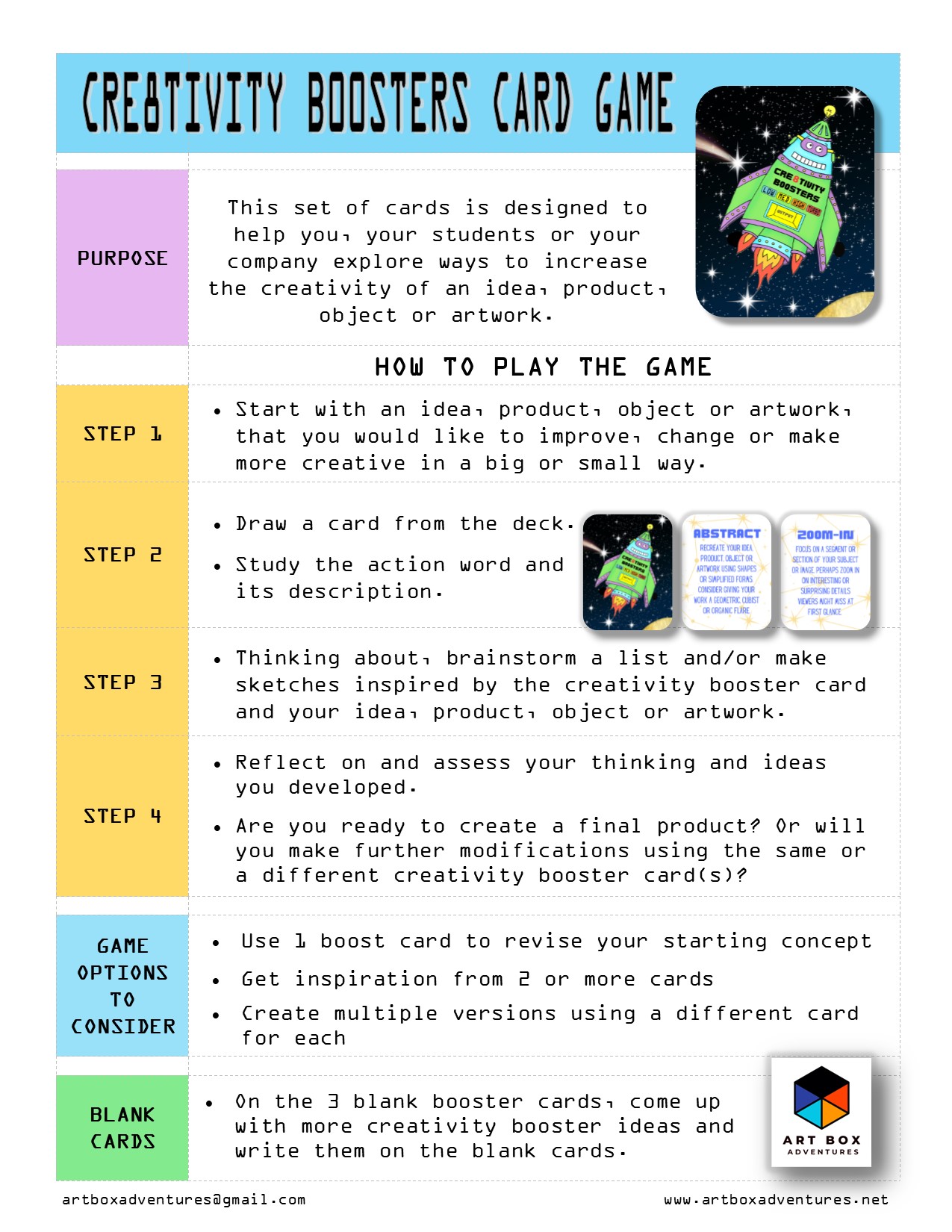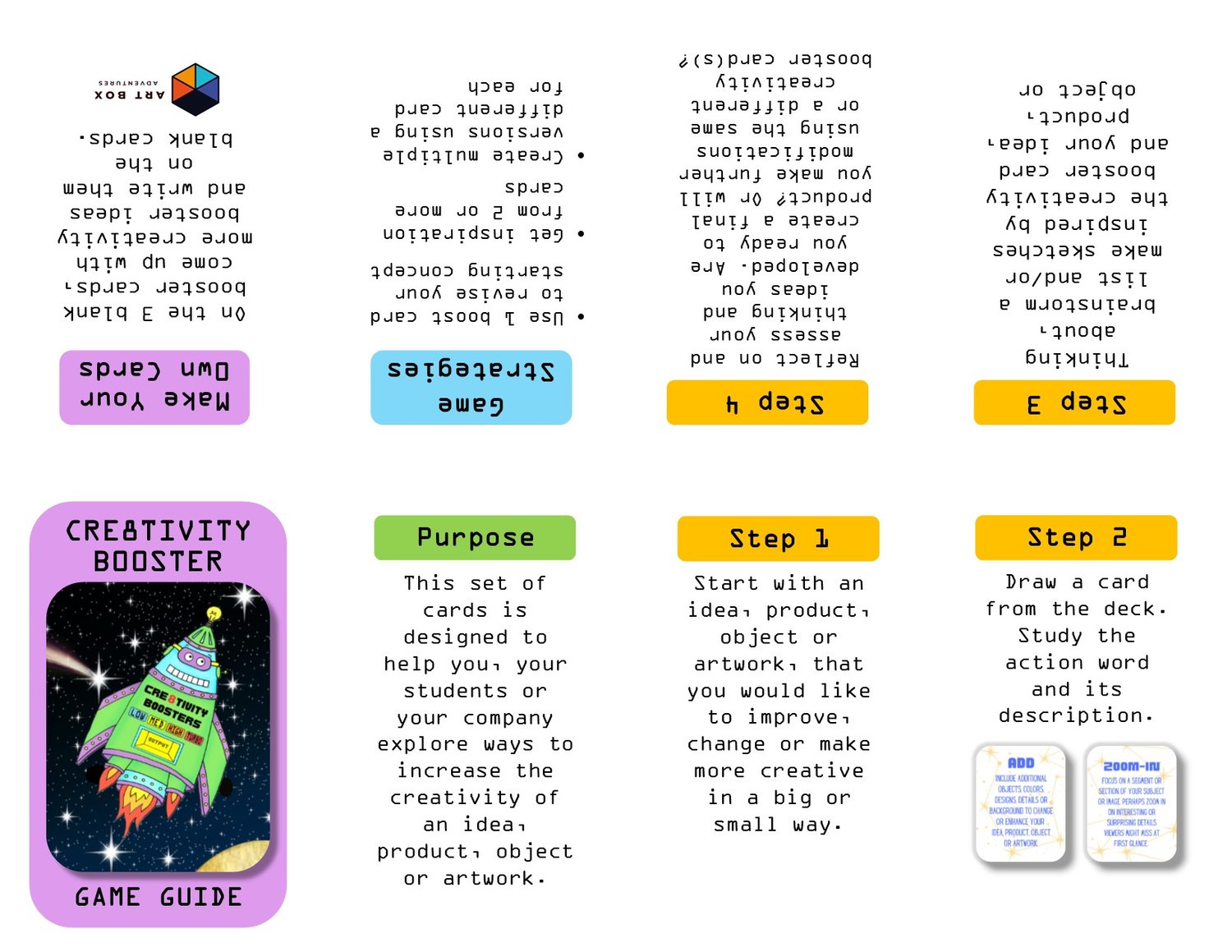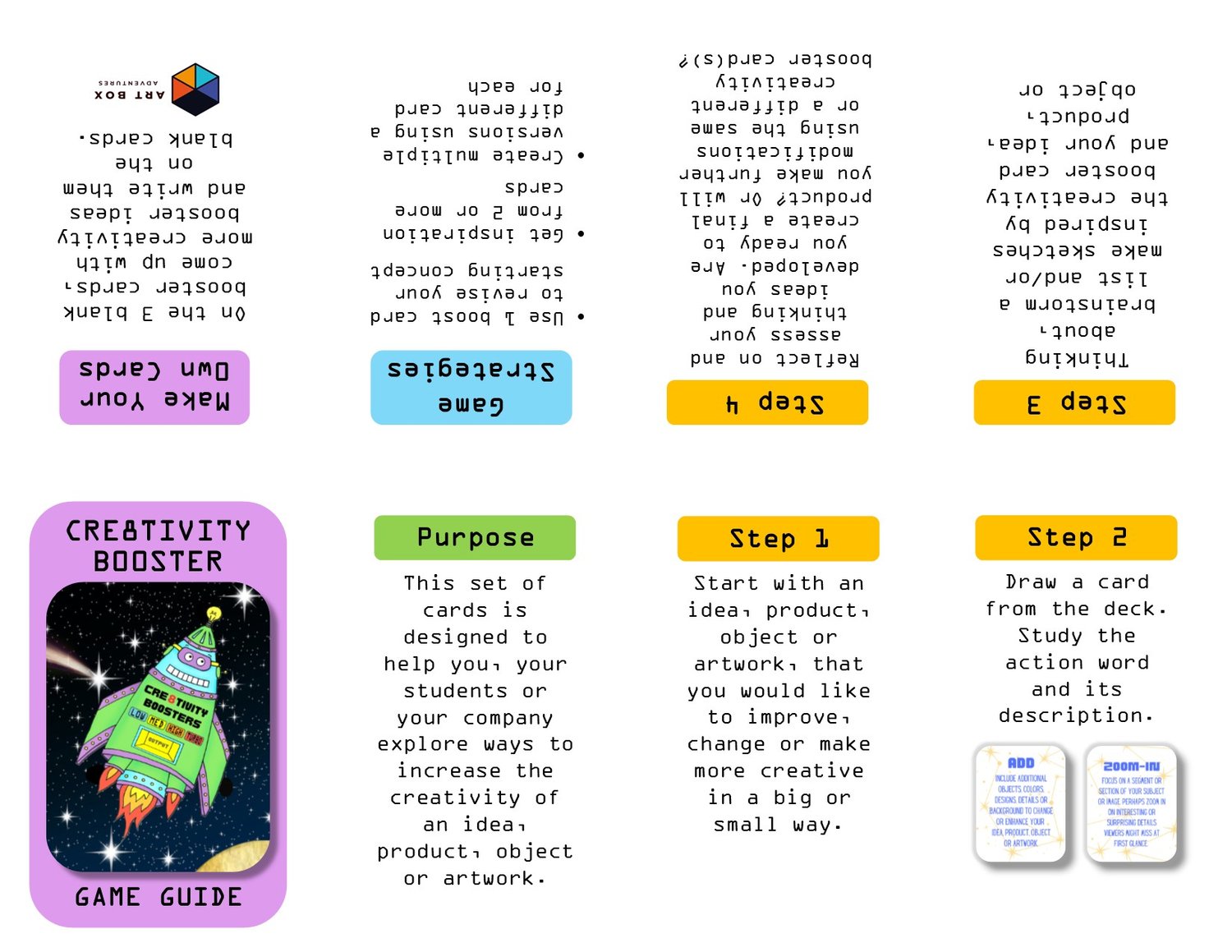 FREE Directions for the CREATIVITY BOOSTERS Card Game
On Sale
FULL PAGE INSTRUCTIONS for how to play the CREATIVITY BOOSTERS Card Game
If you have purchased the Creativity Boosters Card Game, consider downloading or or both versions of the one page extendedd directions.
The information is the same on both PDFs but they are formatted differently
one is a single page handout and
the other can be folded into an accordion book.
If you haven't purchased a deck, consider getting a set of these cool professional quality cards that can help you, your students or your company brainstorm ideas and booster the creativity of your product, objects, artworks or ideas.
Use this link to get one or more decks of Creativity Boosters Card Game shipped to you.