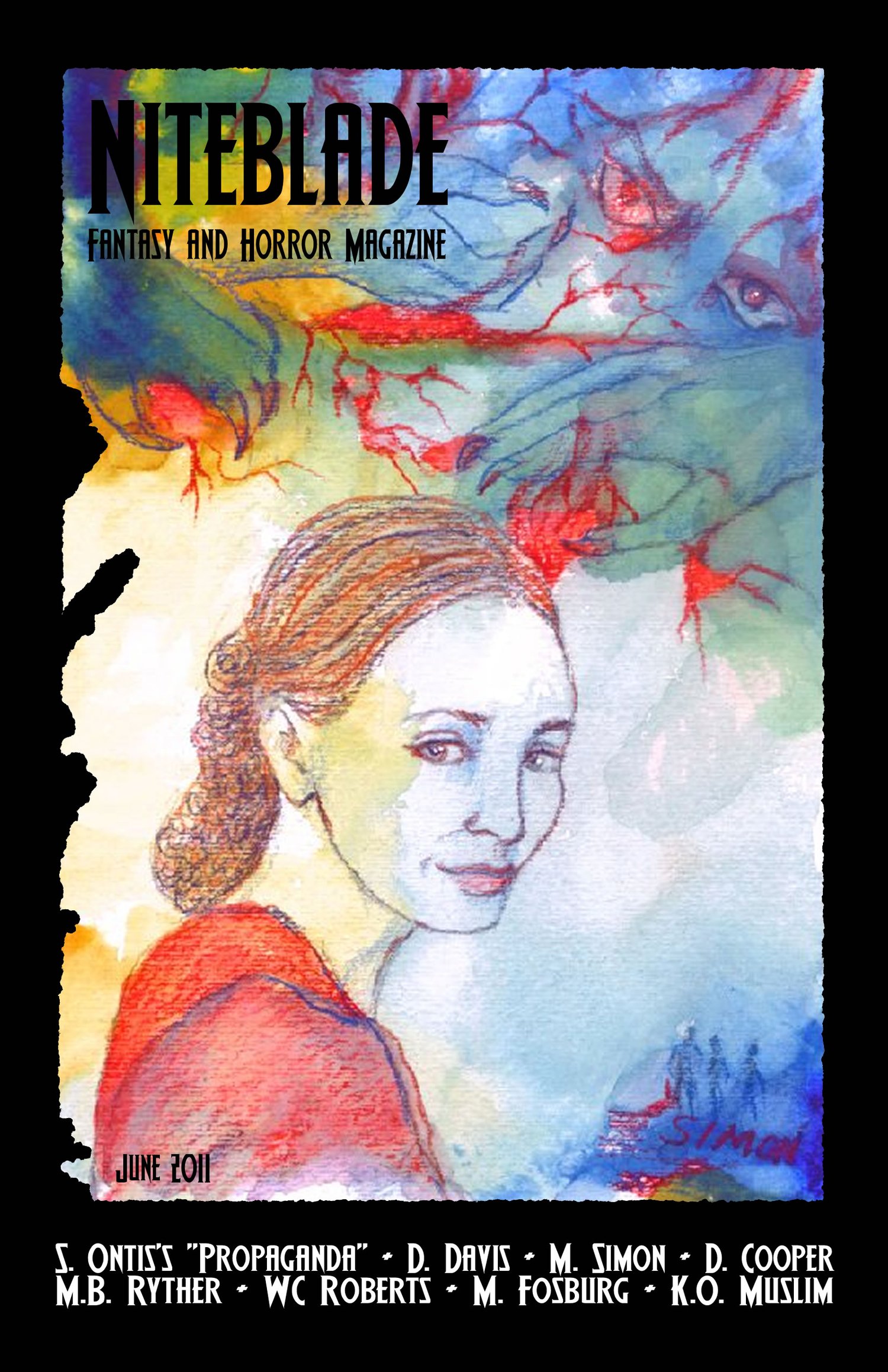 Niteblade #16 - Propaganda
On Sale
$1.00
Fiction

Jackalope Season by M.B. Ryther
The jackalope is one of the most ferocious creatures out there. My ancestors in the Scottish Highlands had to fend them off with swords and burn them out of their dens with fire.
Striped Pajamas by Marge Simon
The clothes you wear are perm-press, the only other item in your bag is the pair of striped pajamas that belonged to your father.
The Elder Gods of Richmond Street by Dan Davis
We walked towards the front steps of the porch. I didn't like the way they moved — as if they were expecting us.
Ghost Story by Deedra Cooper
"Would you like me to tell you a story?" Something besides sadness now. Hope? Gratitude?
Poetry
Their Music Shudders by Michael Fosburg
Propaganda by Shelley Ontis
His Cream-colored, Conchordial Fracture by WC Roberts
A Reluctant House Buyer by Kristine Ong Muslim