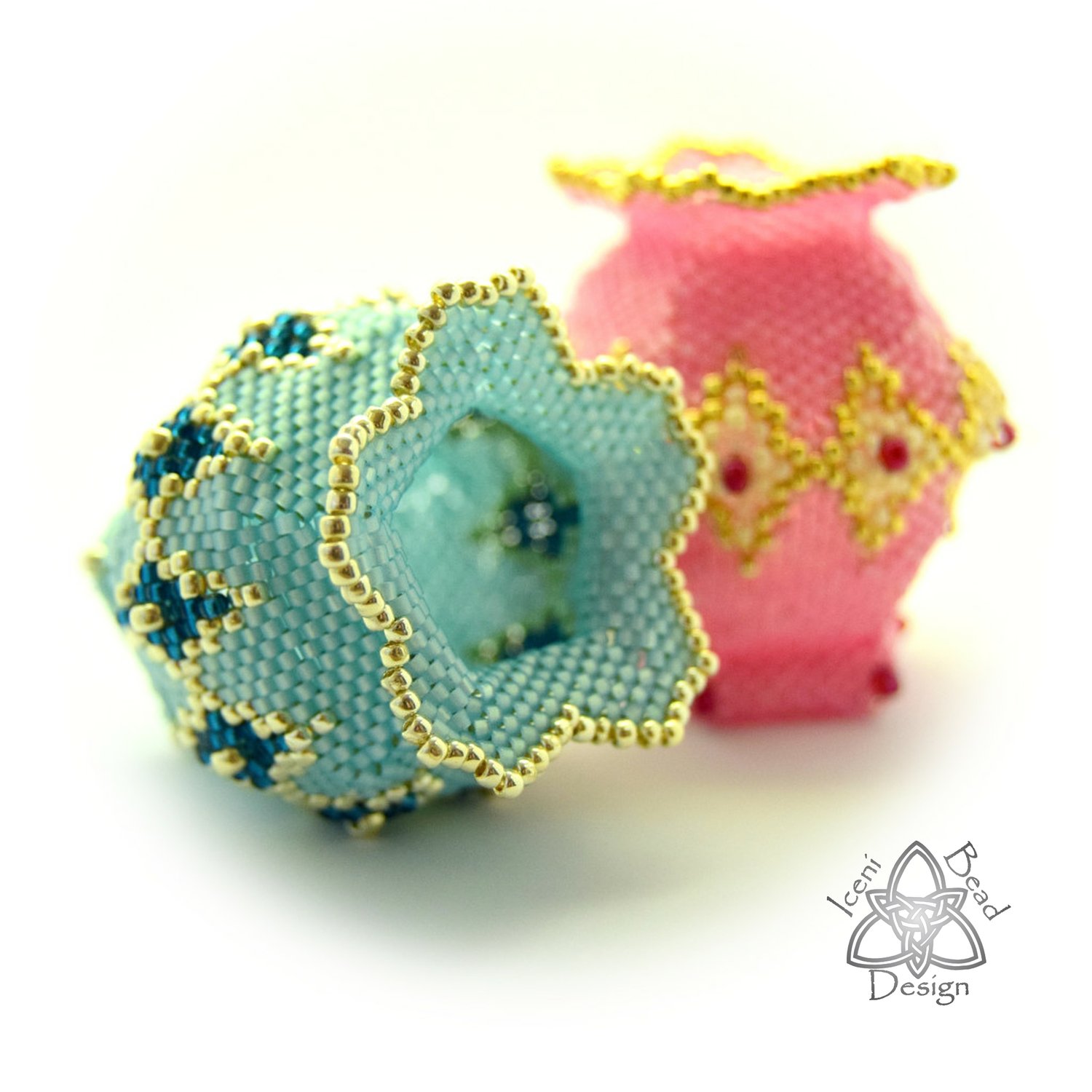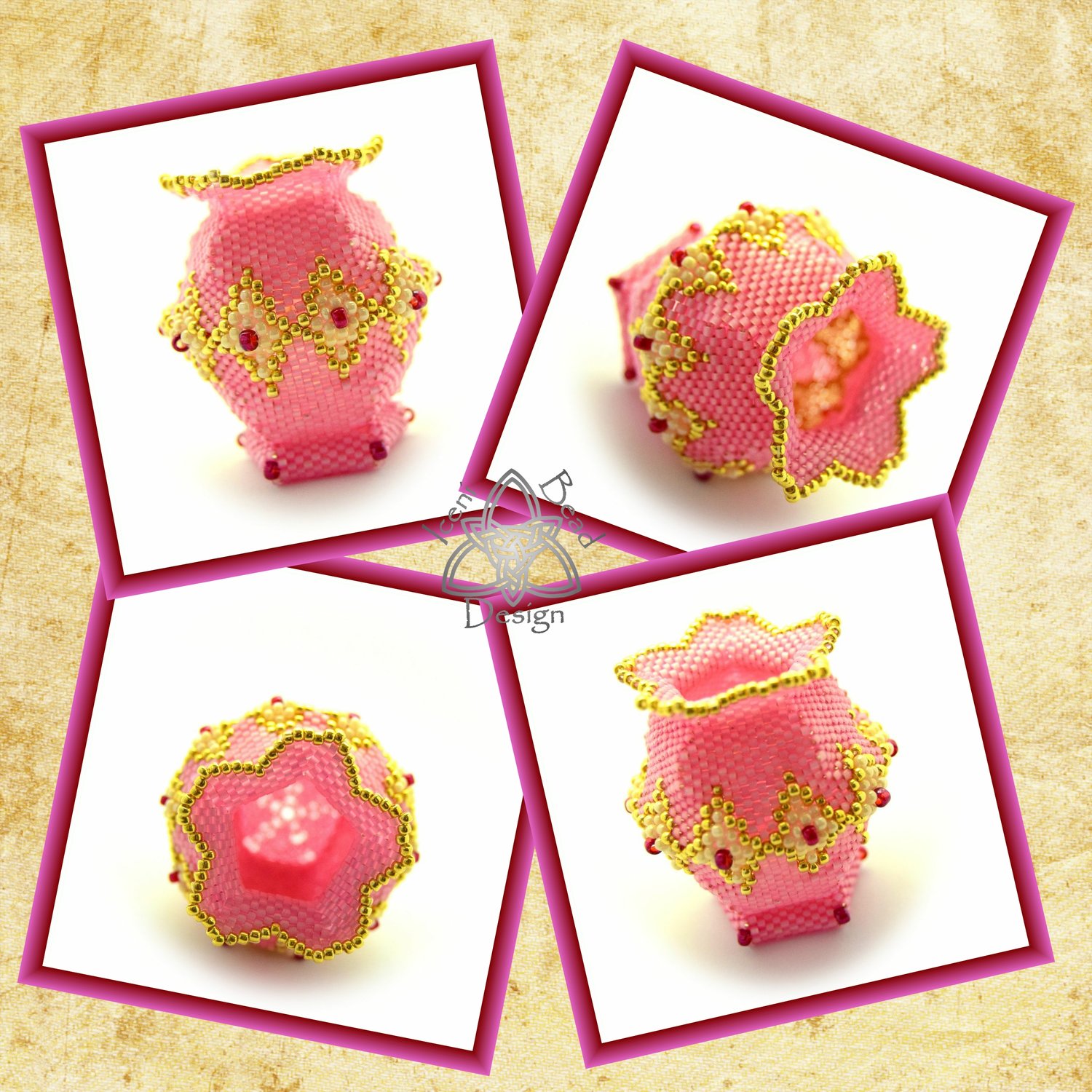 Valerie-Rose Beaded Vase
On Sale
£7.50
This is a beading PATTERN only, you are not purchasing the 'Valerie-Rose' Vase with this listing.

This dainty little vase is the result of my experimenting with shaping and increasing using size 11/0 round seed beads among the delicas, that allows the pattern to stand out a little and aids a gentle curve in the sides of the vase.

Please note the finished item will not hold water or flowers, it is purely ornamental.

The vase is 2 inches (5cm) high, x 1 1/2 inches (4cm) wide.


MATERIALS:
12g Cylinder beads (A)
4g Size 11/0 seed beads (B)
1g Size 11/0 seed beads (C)
1g Size 8/0 seed beads (D)
Size 10 or 11 beading needle
Thread of your choice.