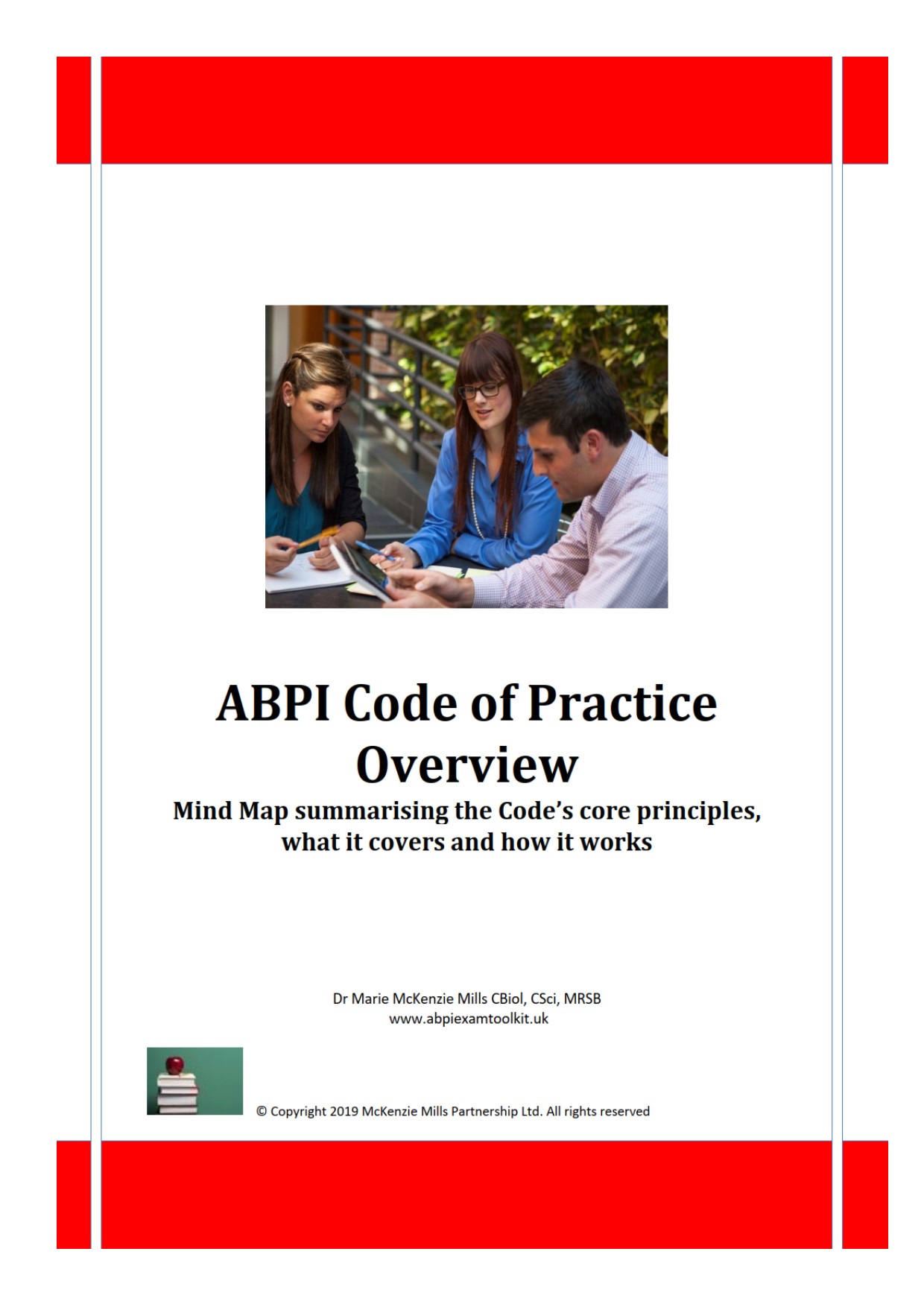 ABPI Code of Practice Overview (2016-2019)
On Sale
The ABPI Code of Practice has grown over the years to include more supplementary information and details that reflect trends in the ever-changing pharmaceutical industry and regulatory landscapes. It undergoes regular review every couple of years making it challenging to keep up.

With this at-a-glance overview, drill down into the details of the Code's core principles and learn how they apply to promotional activities related to pharma, which is what's tested in the ABPI exam.

Improve your general knowledge about the code and how it applies to promotional activities by accessing this expandable mind map wherever and whenever you need to revise (on your phone, laptop, or other device browser window). With regular review, make your working knowledge of the Code second to none.