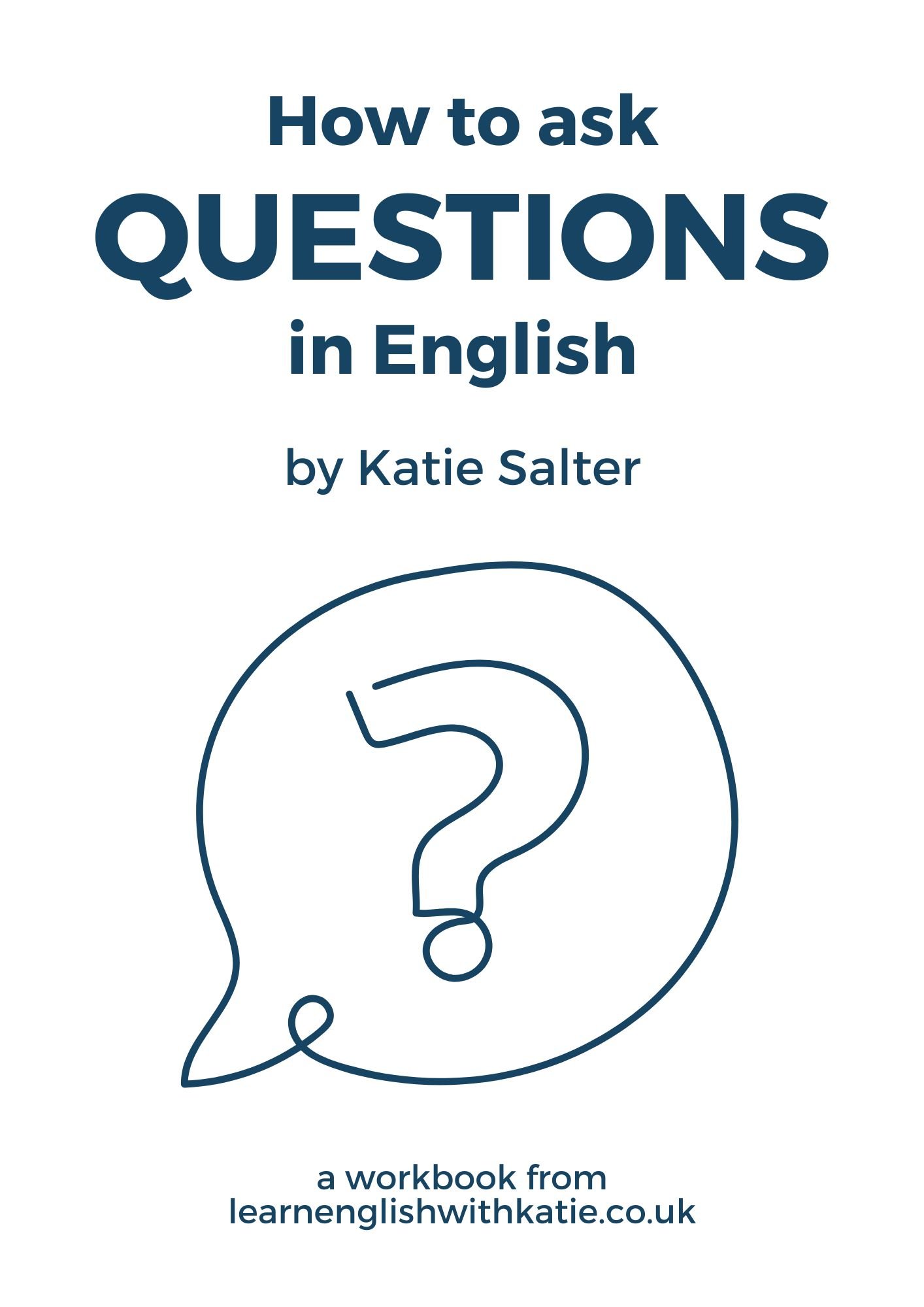 How to Ask Questions in English
On Sale
Do you find it difficult knowing how to ask questions in English? This 60-page PDF workbook will teach you how to ask and answer questions in nine easy chapters.
You will find grammar explanations, 15 exercises and answers, plus lots of useful questions which you can use in conversation.

What you will learn in this book:
useful questions for everyday conversation
how to make questions with the verb "to be"
how to make present and past simple questions
the difference between subject and object questions
how to make questions in the other verb tenses
how to use questions tags
how to use embedded questions and how to ask politely
correct pronunciation for questions
how to ask negative questions
how to answer questions
This book is designed to be used by English learners but English teachers (particularly non-native teachers) might also find it a useful resource.