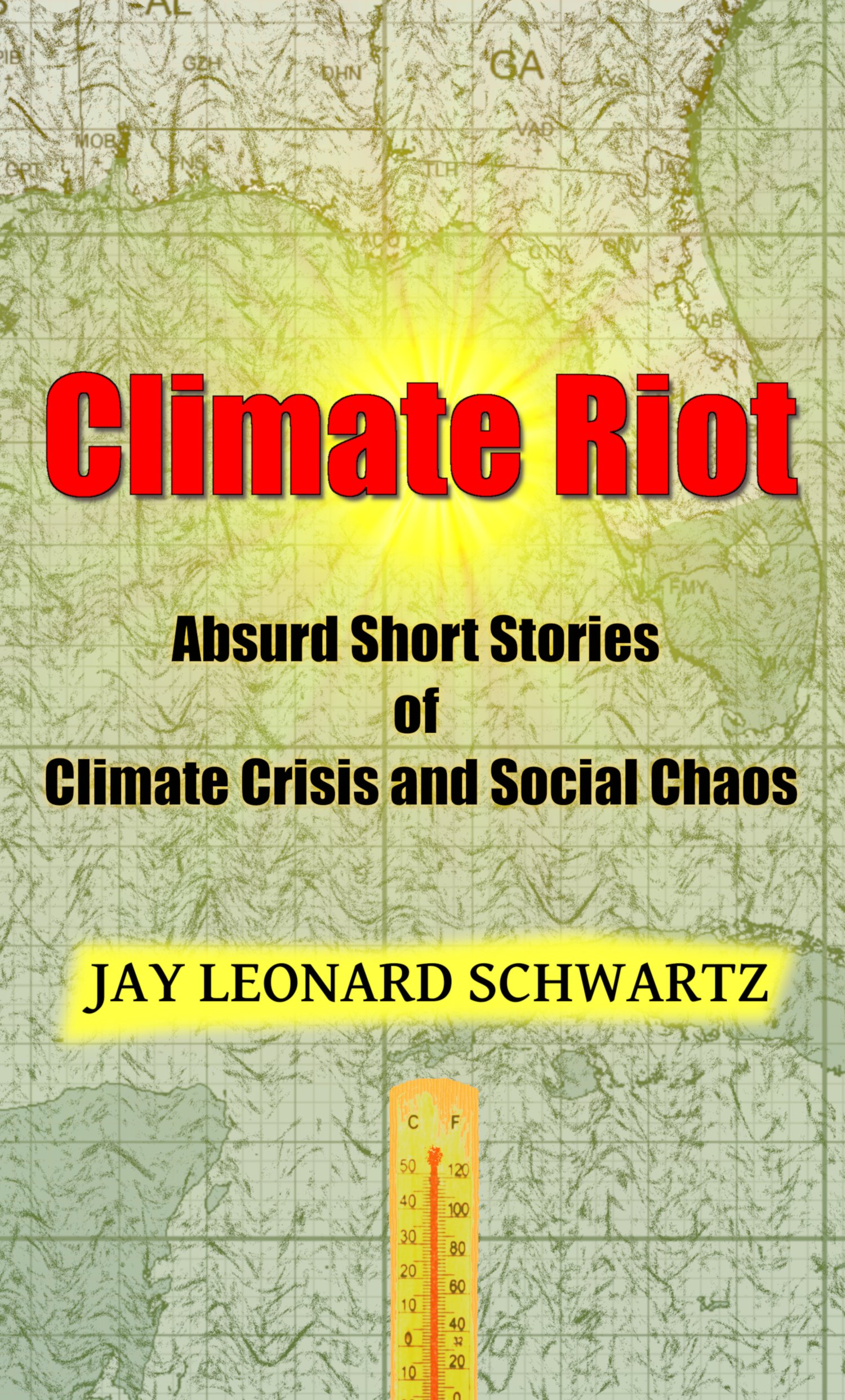 Climate Riot - ePub
On Sale
$3.00
While climate change is no laughing matter, the human condition, especially as a trigger for global warming, is ripe for lampooning with psycho-social satire. Set in Florida, ground zero for climate crisis, this angsty collection of seven short stories—and a preface, too—infuses absurd satire and dark humor into postmodern, cautionary tales of horror, science-fiction, fantasy, and social dysfunction.

The stories represent a tropical storm of social and climate crisis which touches on the ludicrous, representing small-town eccentricity and featuring a whirlwind of mutating humans, manatees, iguanas, and enlightened cows, as well as hurricanes, genetically-modified corn, weeds gone wild, methane gas, pesticide, nuclear power plants, egg people, government ineptitude, and a few Florida crackers, rednecks, and hicks. Also featuring Judd Jugmonger, the author's protagonist of his other works.

From the mind of Jay Leonard Schwartz, a native-Floridian, self-confessed dadaist-at-large, and author of the novel, O Little Central Florida Town of Bedlam.

Download this collection and get blown away. It will make you think twice about climate crisis!