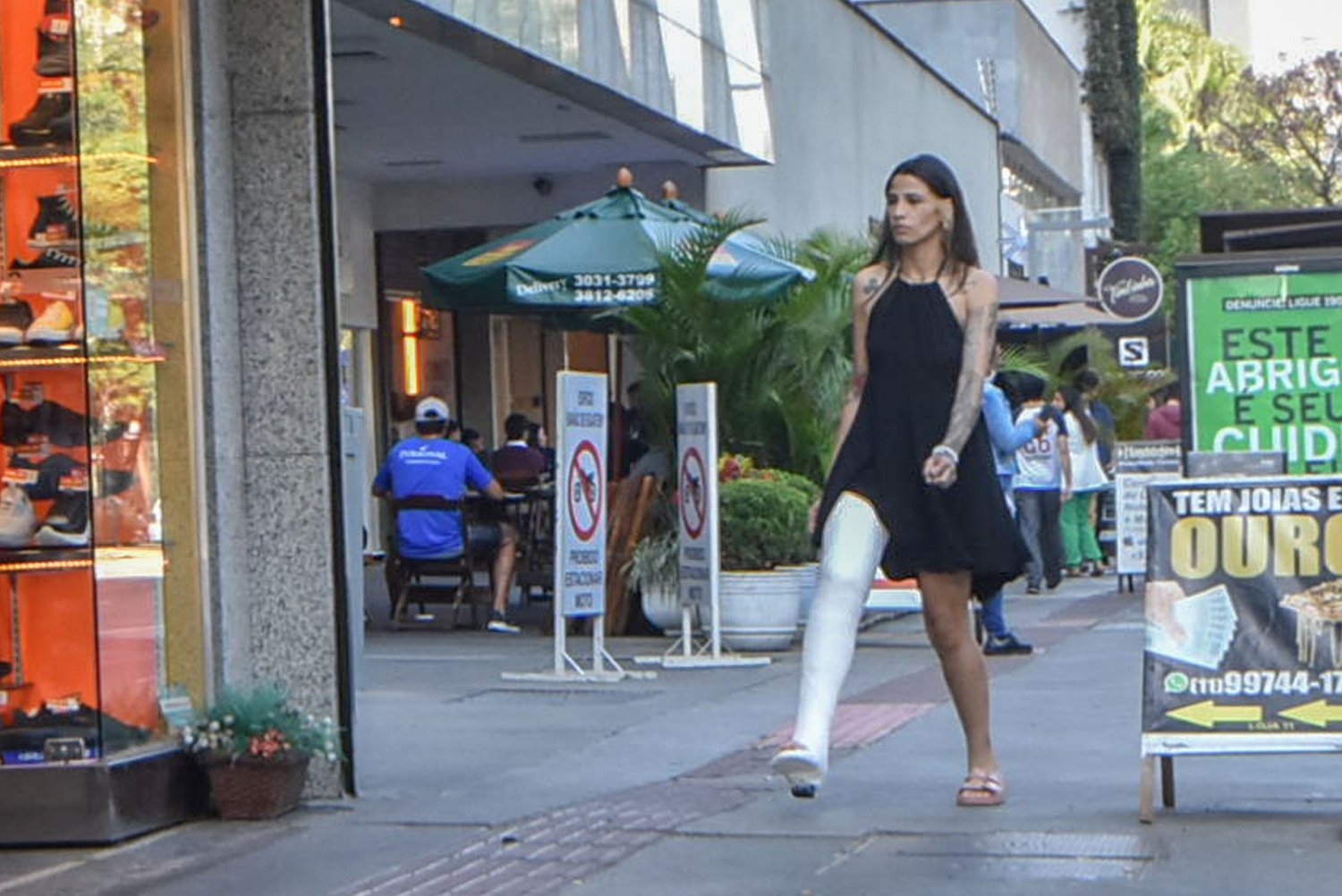 Lumai LLWC 05 - Day 03 - Airport Connection -Exibicionism
€11.00
Preview
Airport connection - day 3
---
On her last day of travel to the city of São Paulo, businesswoman Lumai is now pain free and able to support her LLWC on the floor without the help of crutches, she is able to walk a little more independently.
She leaves the hotel and goes to a very busy avenue, where she starts her walk up to blocks, passes by several stores where, of course, she becomes the center of looks and attention.
Your way of walking and your side roll is very sexy.
When crossing a crosswalk, a brunette woman pulls up next to her and speaks some compliments about her plaster all registered.
After this long walk through the streets, she has to do a live for her friends, she goes to a beautiful square that has a huge stairs both to go down and to go up, goes to a bench, starts the live and right after her flight approaches.
Go to the airport connecting square, take your last coffee in São Paulo and access the entire LLWC airport complex.
Flight attendants, passengers, staff all stare and drool at the sight of your beautiful cast.
There are 21 minutes of video with scenes from:
- walking in public
- close up on toes
- Exhibitionism
- going up and down stairs
- doing live for friends
- foot pod
- entering the airport
- airport scenes