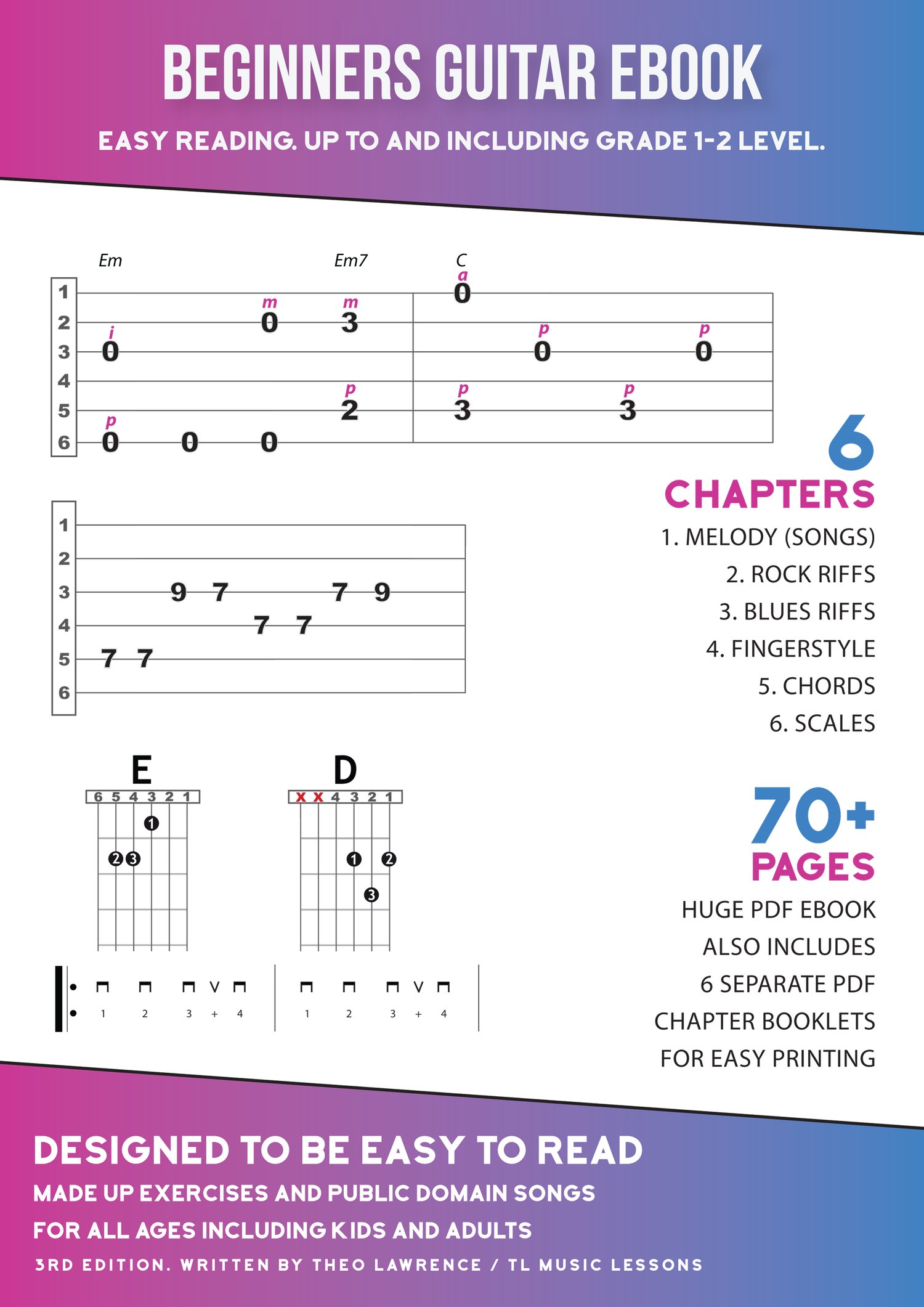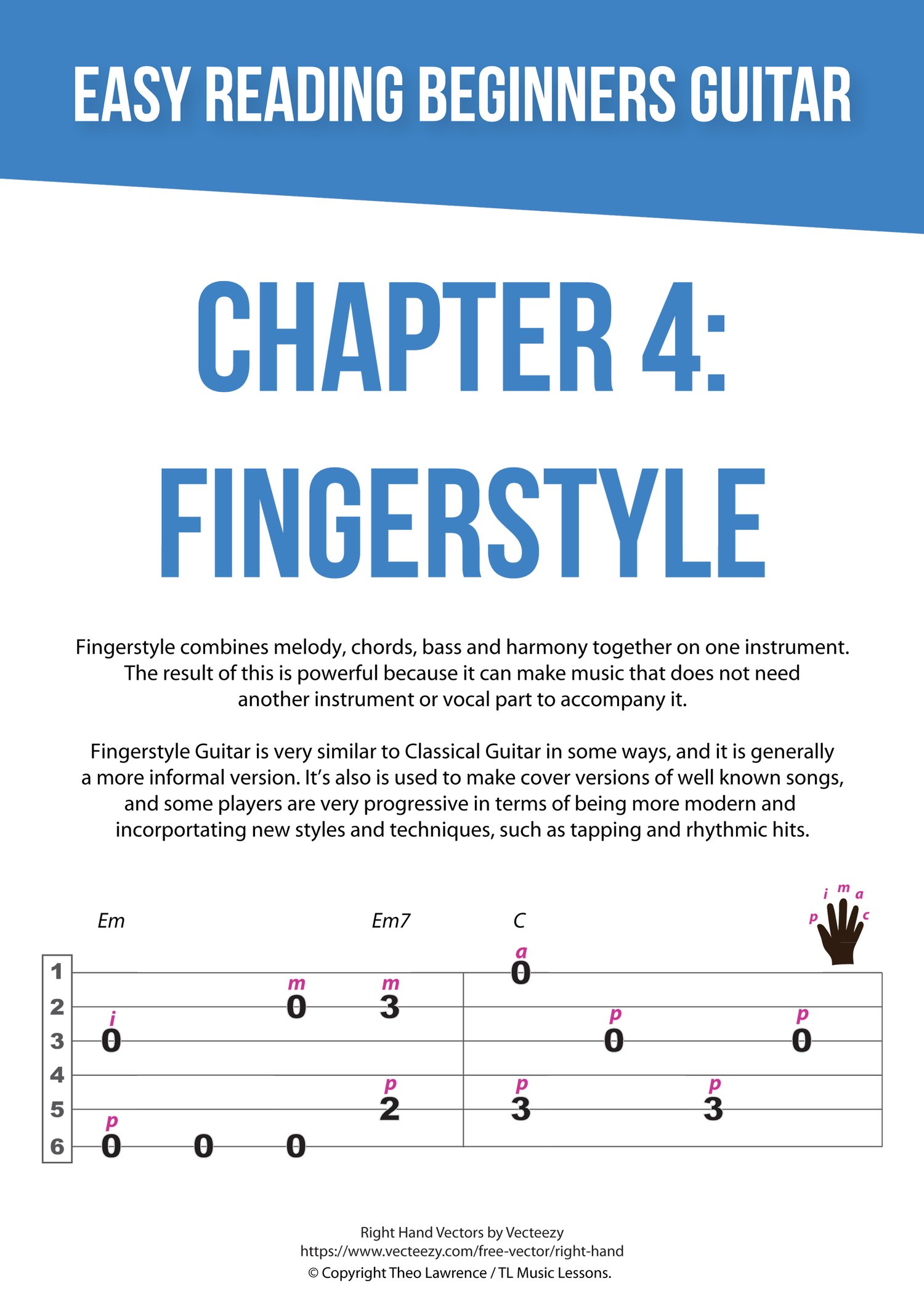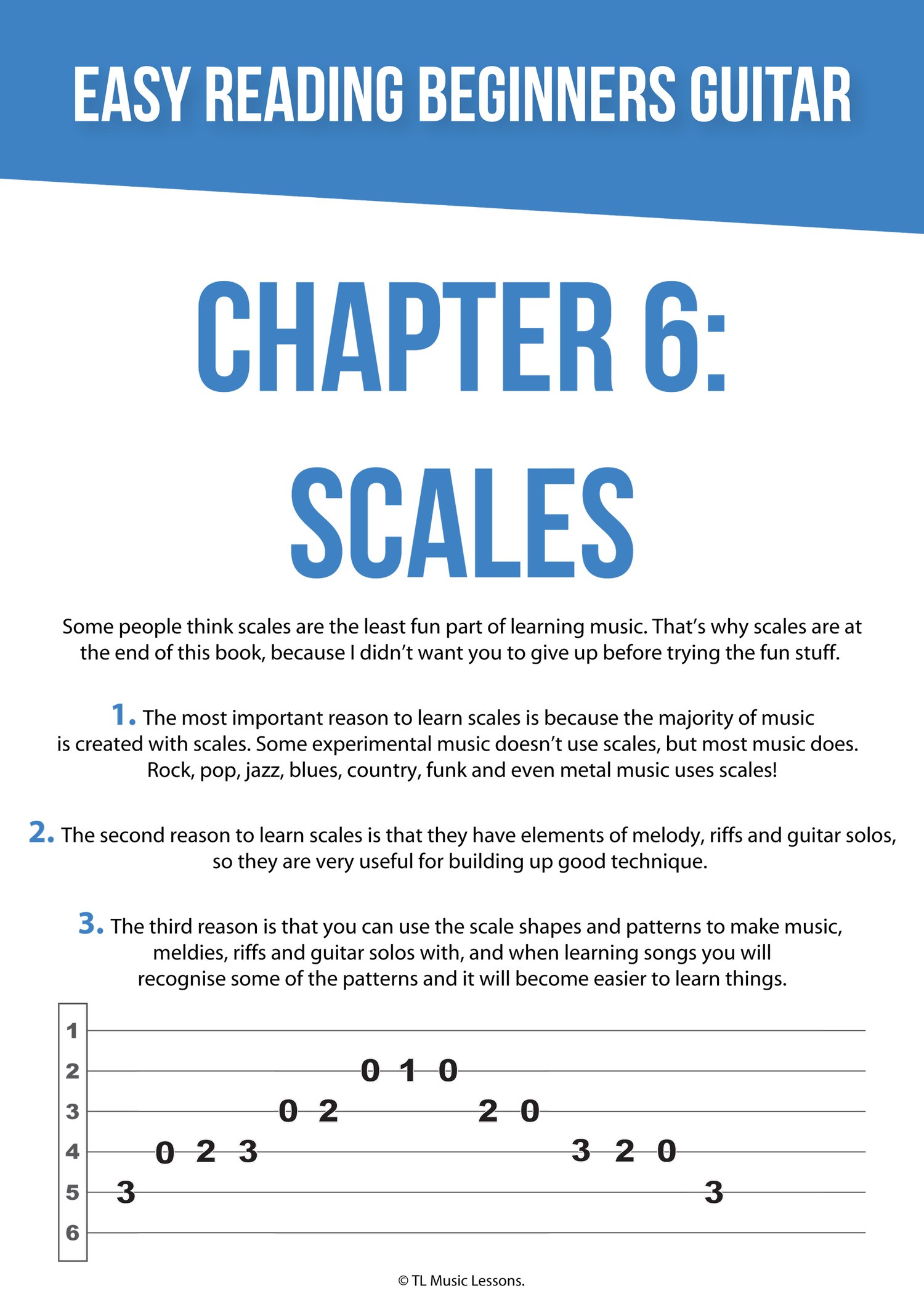 Beginners Guitar ebook
Preview
This book is for complete beginners up to between grade 1 and grade 2. There are 6 separate chapters focussing on different topics and styles for beginners guitar. The chapters are Melody, Rock Riffs, Blues Riffs, Fingerstyle, Chords and Scales.
3rd Edition Book 74 Pages
There are 6 chapters with 10 or more exercise sheets for each chapter.
The download also includes the shorter 1st and 2nd Edition books
Printable PDFs (unlimited for your students if you are a teacher)
Perfect for beginners in primary school from age 7+, but also good for any age including adults
Presented in an easy to read manner with massive numbers, chord boxes, and TAB
Each chapter starts from the easiest point for that topic. Therefore, you could approach the book in a few ways:
Work on each chapter all the way through separately right to the end, so you are working on a single topic with focus
Work on some of the easier sheets from each chapter and have a varied learning process, and then progress onto some of the harder sheets.
You may like to just work on parts of the book, but not others. For example you might be really good at chords but may never have done fingerstyle or blues riffs before. The chapters are available as separate pdf's so teachers can send these to students easily, or you can print them off for yourself.
The book is written mostly in guitar tab, apart from the chords section, which has chord diagrams and rhythms and counting. Most rhythms are not complex and are evenly spaced, to be played as crotchets or quavers, and when the numbers are closer together, they are to be played quicker. The tab size and fret numbers have been blown up to a huge size so they are really easy to read and I have aimed to simplify the music as much as possible to make it easy for beginners learning guitar.
If you are teaching kids that are very young, this may be more like the 2nd or 3rd book because you may want to start with nursery rhymes like Mary Had a Little Lamb. This book is generally designed for all ages, from around age 6 or 7 and up. A teacher or help from a parent is recommended for kids learning this book because some of it can be hard to understand. Teenagers and adults may be able to use this book to teach themselves.
Guitar teachers or their students are allowed to print out the book without purchasing again.