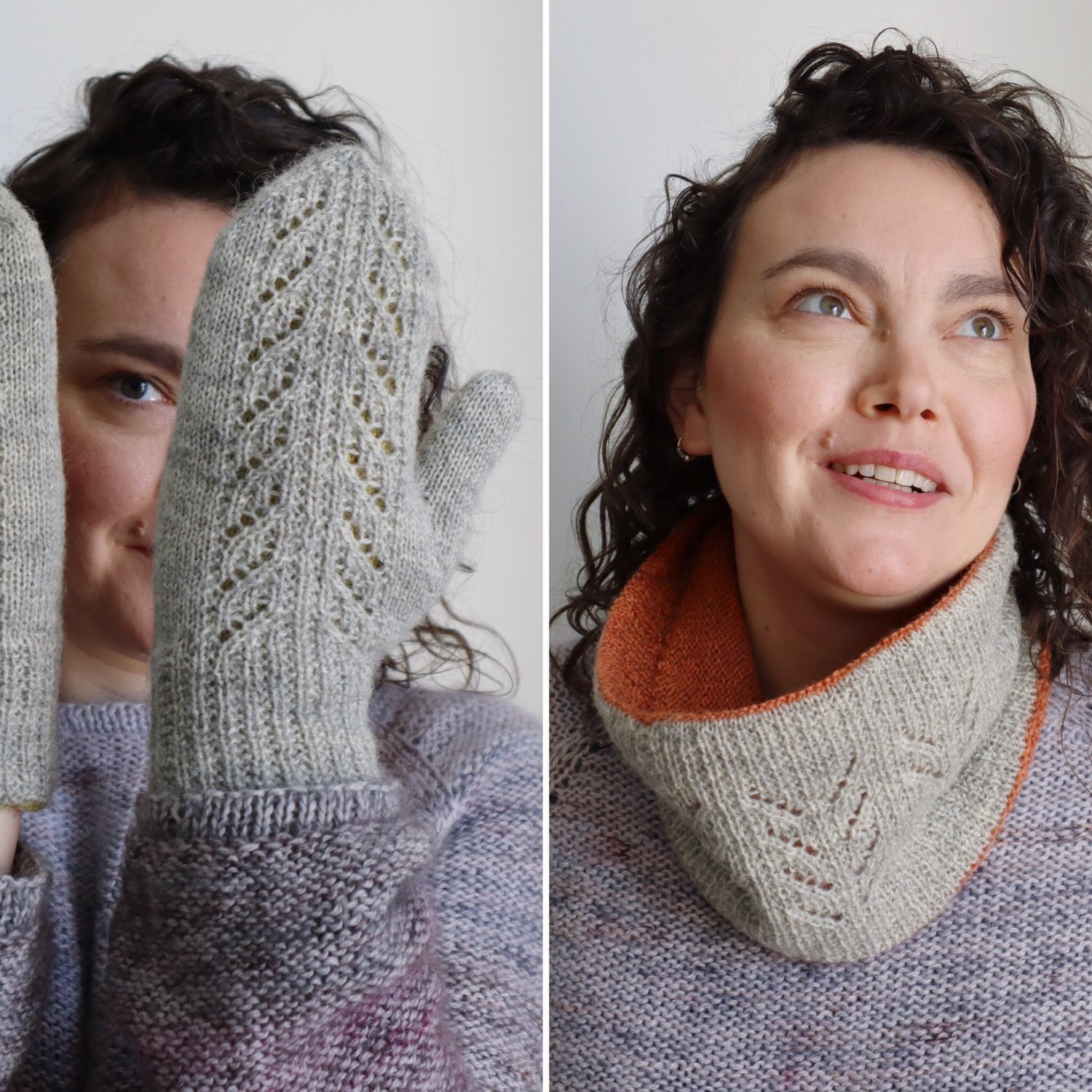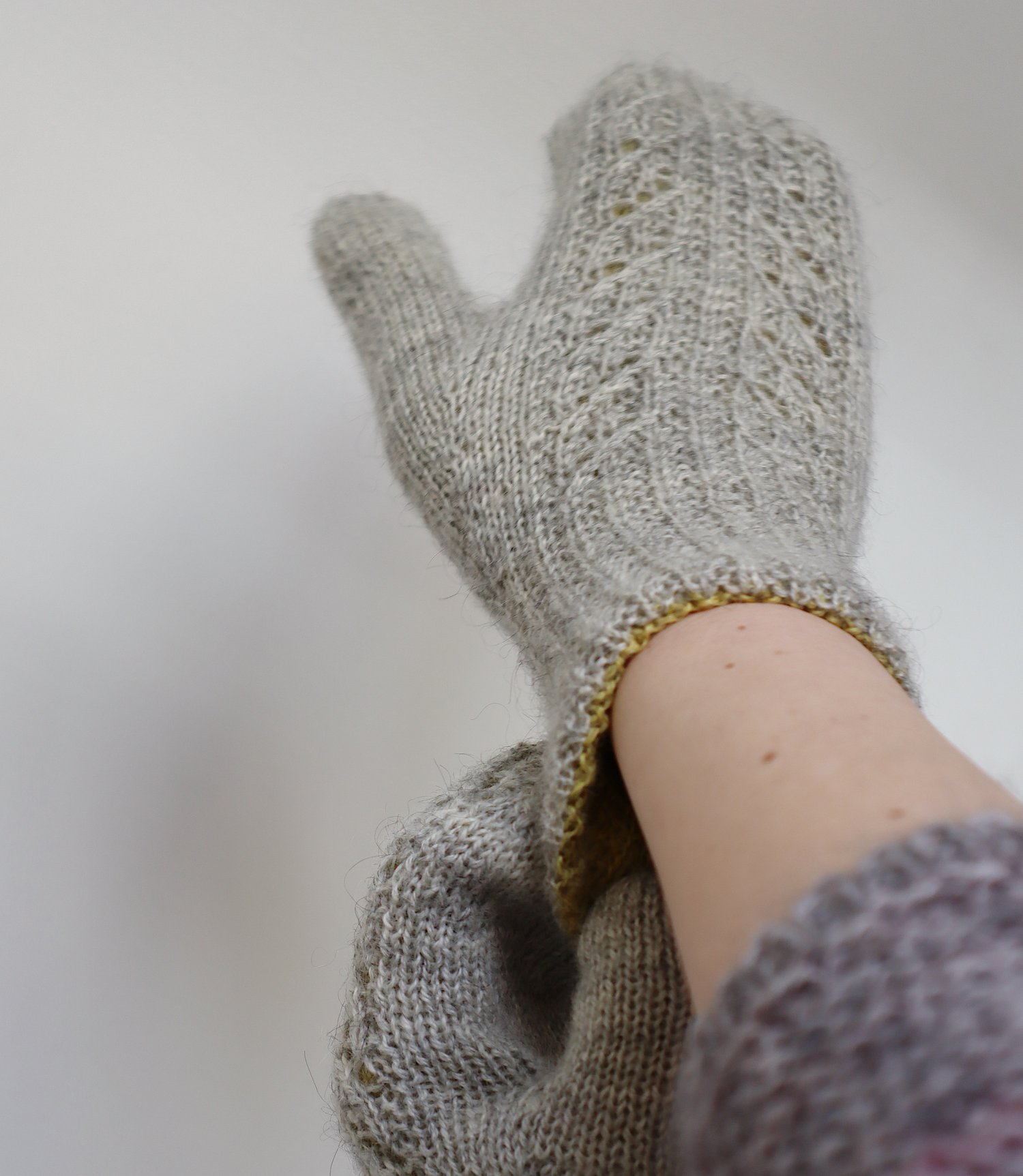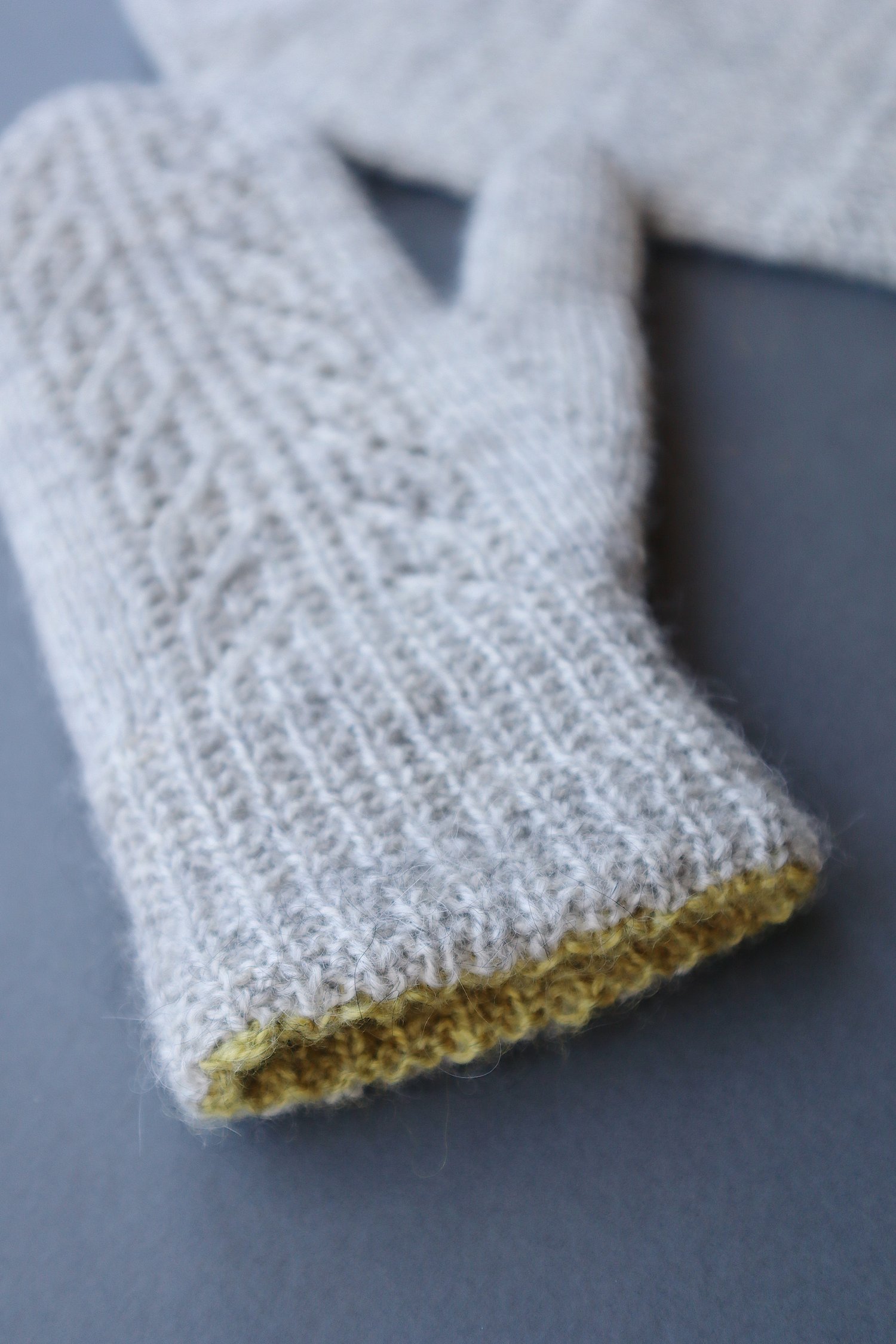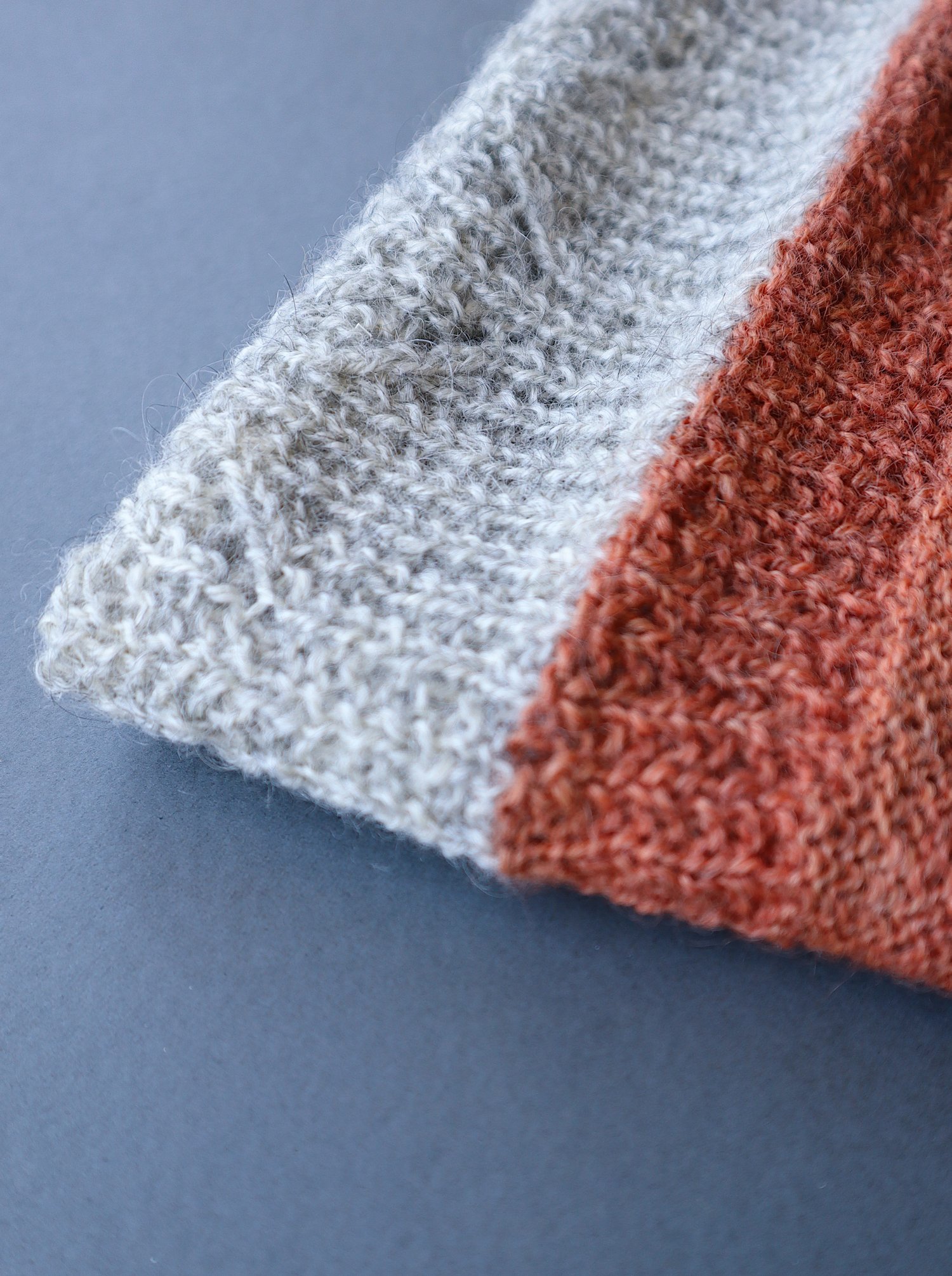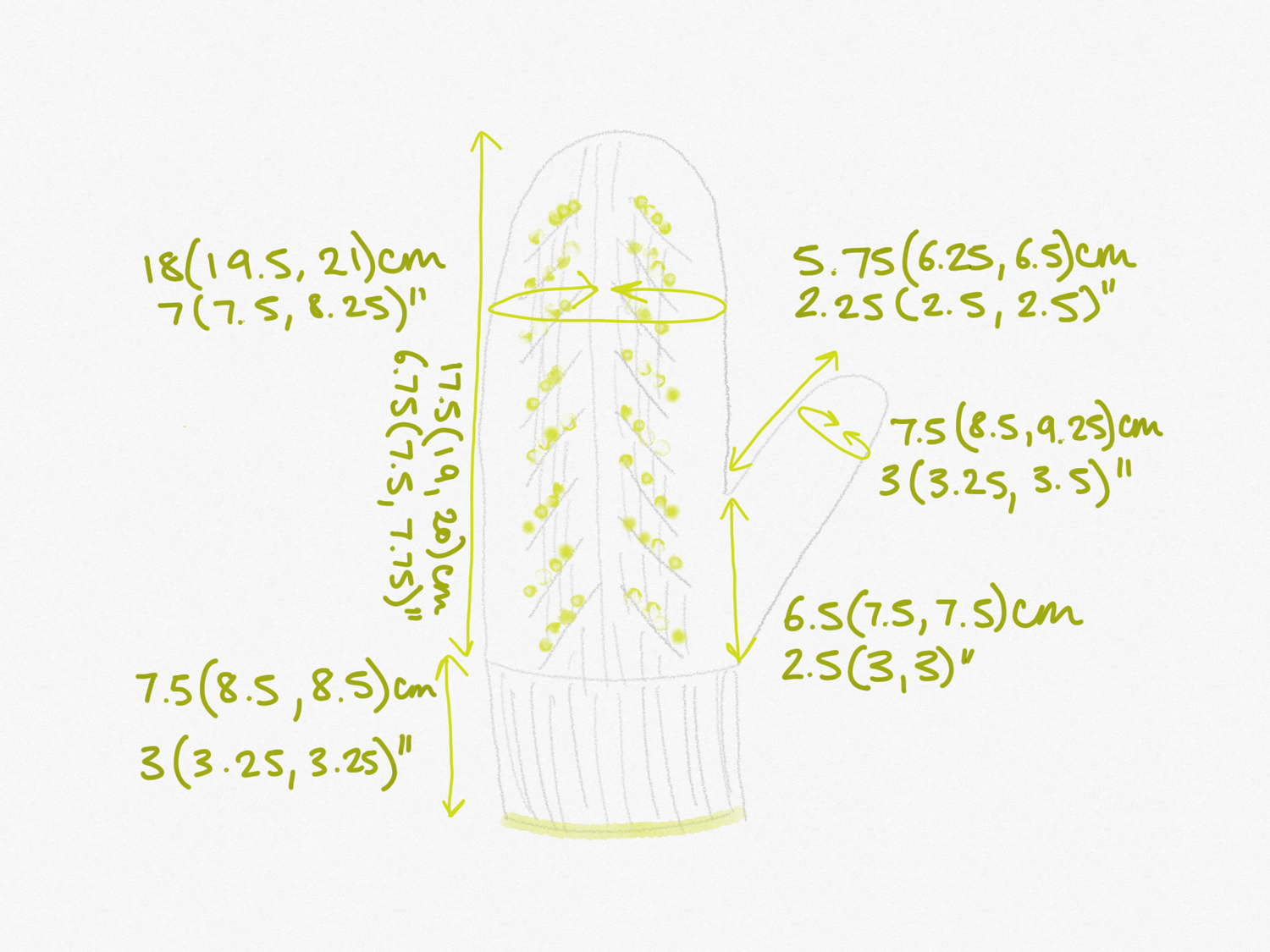 Quiraing Cowl & Mittens Bundle
On Sale
£6.50
"But memories are old ghosts; Mountains of black and gold; Sunsets falling over the moor; Oh take me there" Calum MacDonald / Rory MacDonald, "Skye" from Heartland (Runrig, 1985)
The Quiraing (
A' Chuith-Raing
in Gaelic) is the name of a dramatic topographical feature of the Trotternish Ridge on the Isle of Skye, where natural dye company
Shilasdair Yarn
are based. The Quiraing Cowl and Mittens samples have been worked in two shades of their beautiful Smuid 4ply yarn.
Using Shilasdair Yarn's gorgeous
Instagram grid
as the inspiration (in particular, their photographs of The Quiraing with sunlight peeking through the clouds), the dramatic Skye landscape is reflected in the design's broken rib, with the light taking the form of a flash of colour at the cowl and mittens' cuff and through the eyelet patterning.
As well having as an aesthetic appeal, the contrast- coloured lining also makes these accessories super cosy – perfect for a walk on The Quiraing.
This is a specially priced bundle for both patterns, saving £2.50 on the cost of buying both patterns separately.
Please see individual pattern listings for further details:
click
here
for information on the Quiraing Cowl
click
here
for information on the Quiraing Mittens