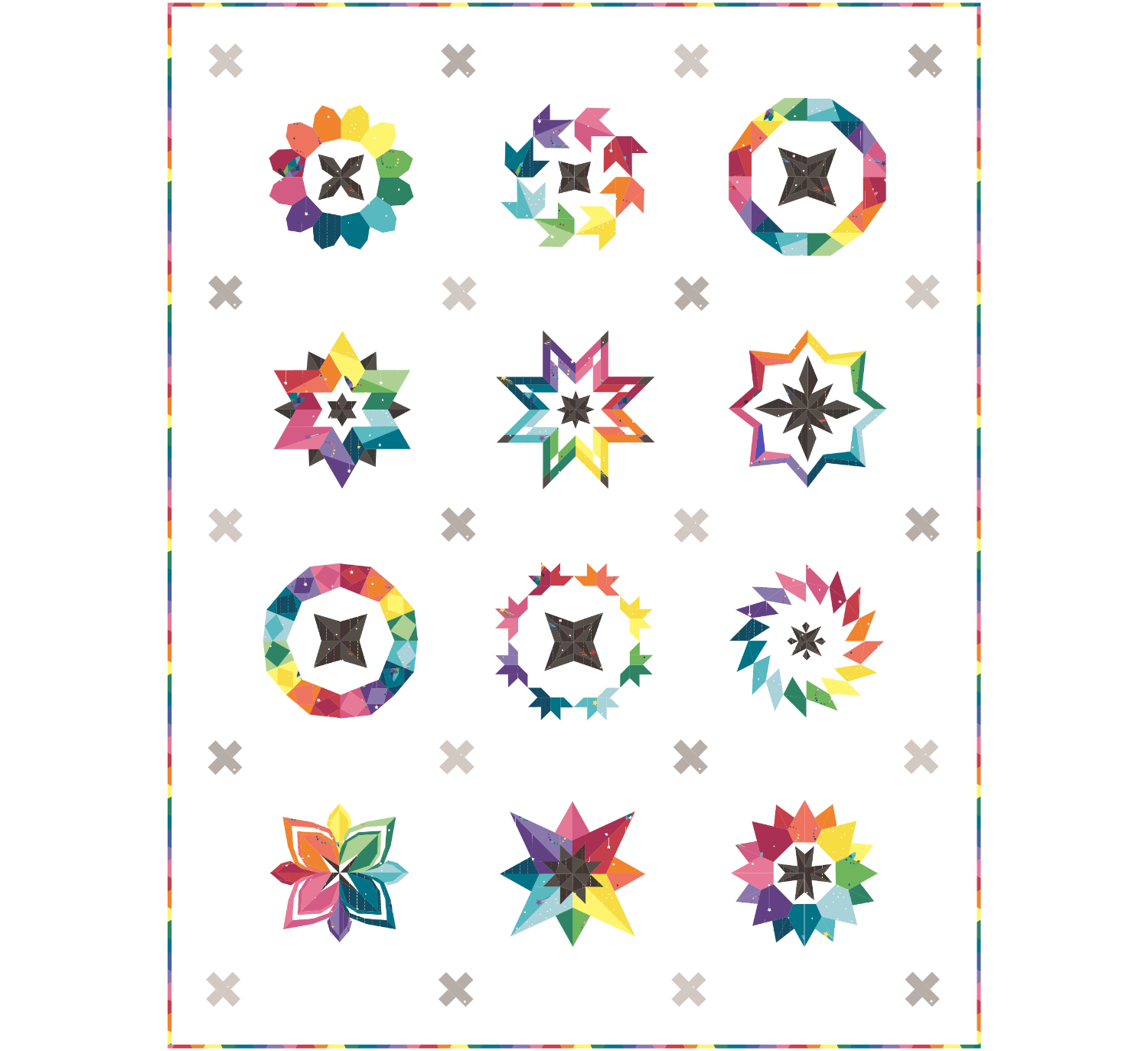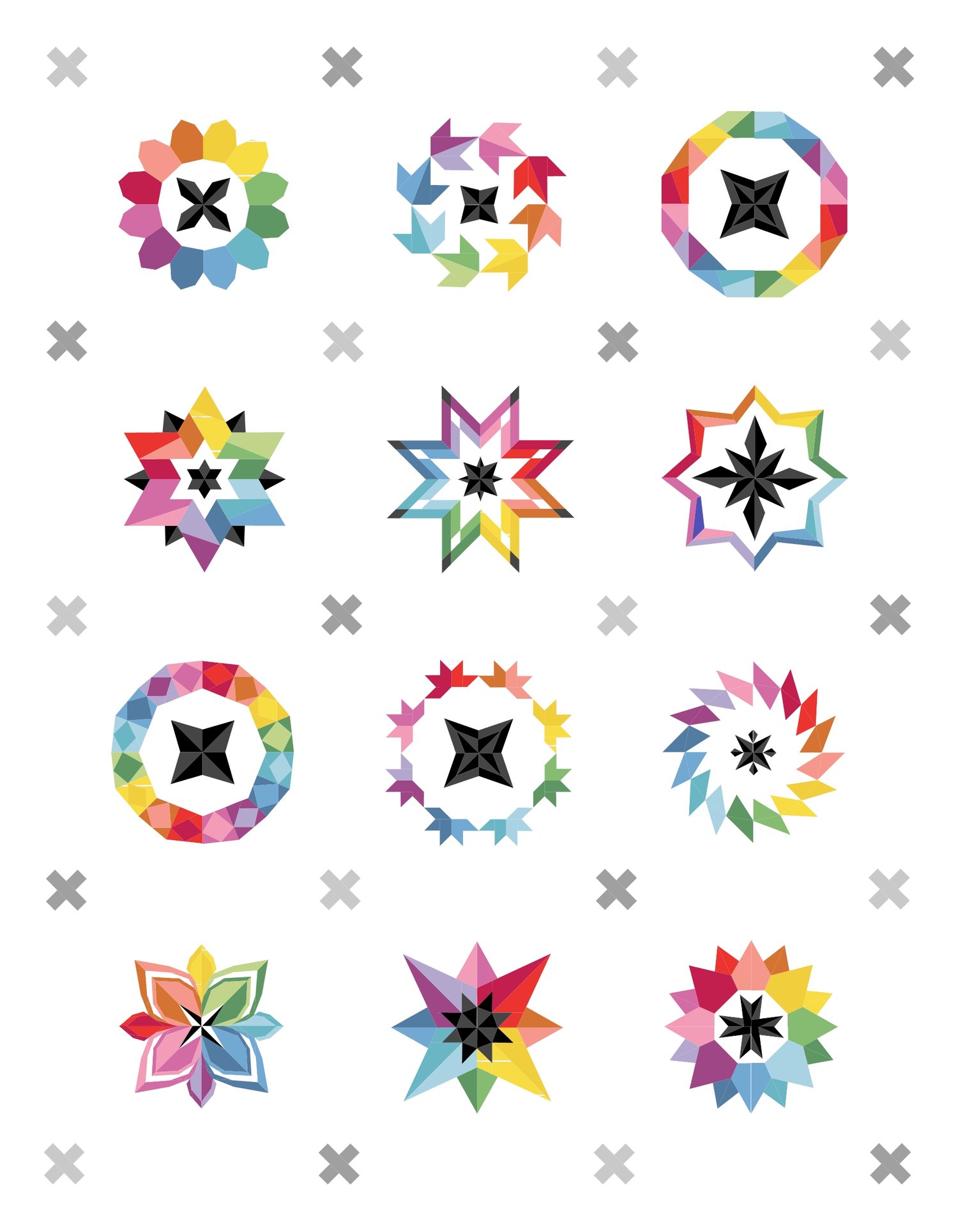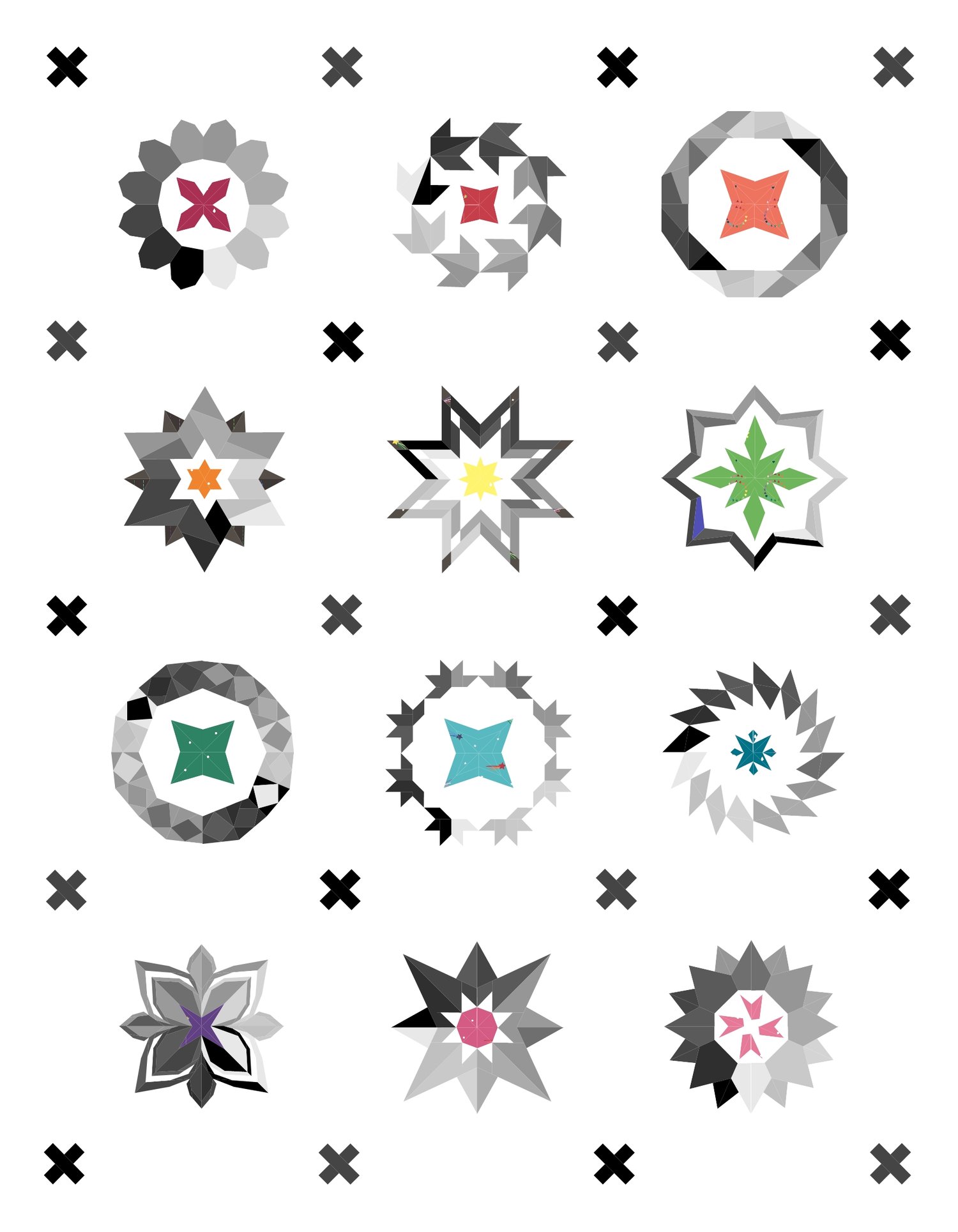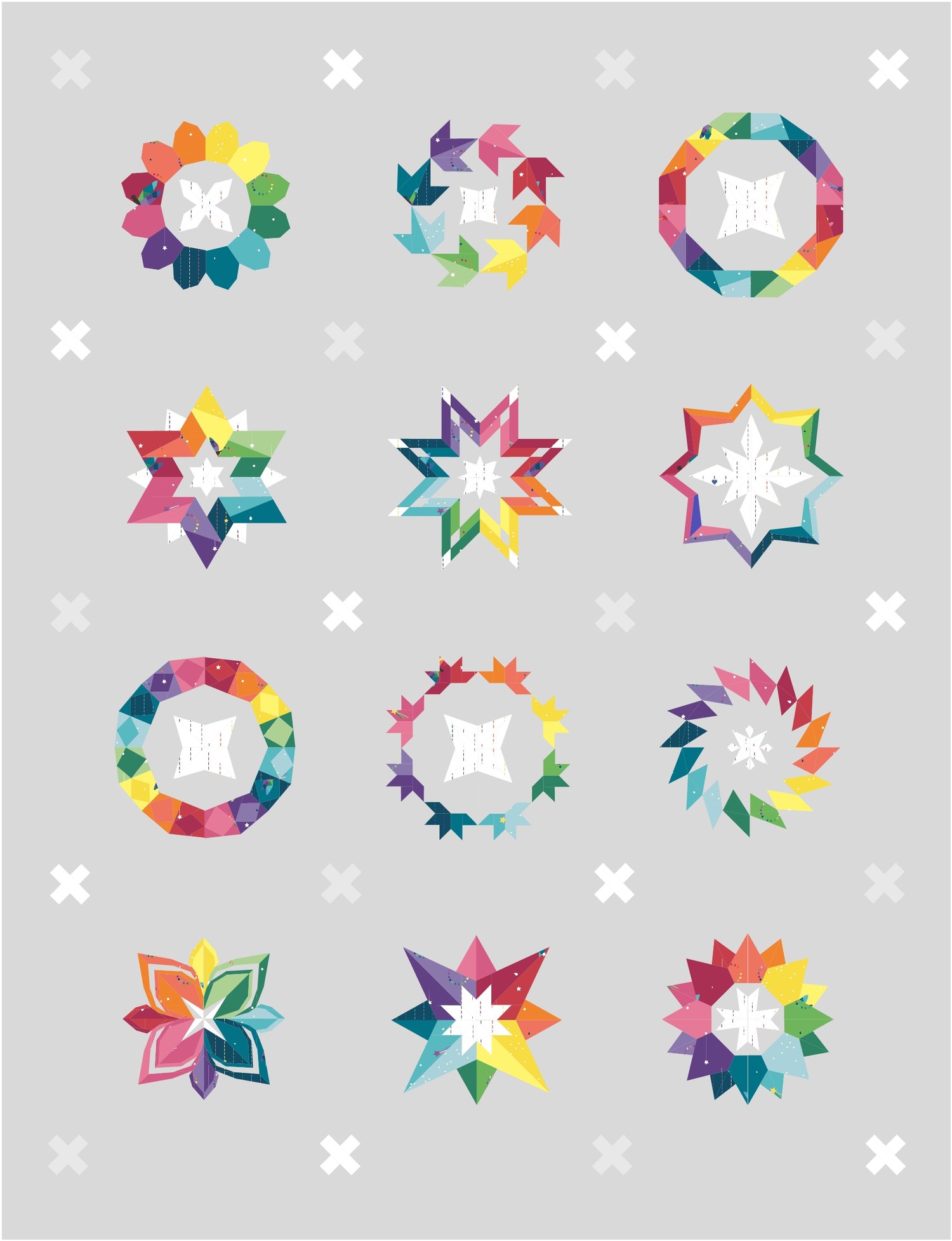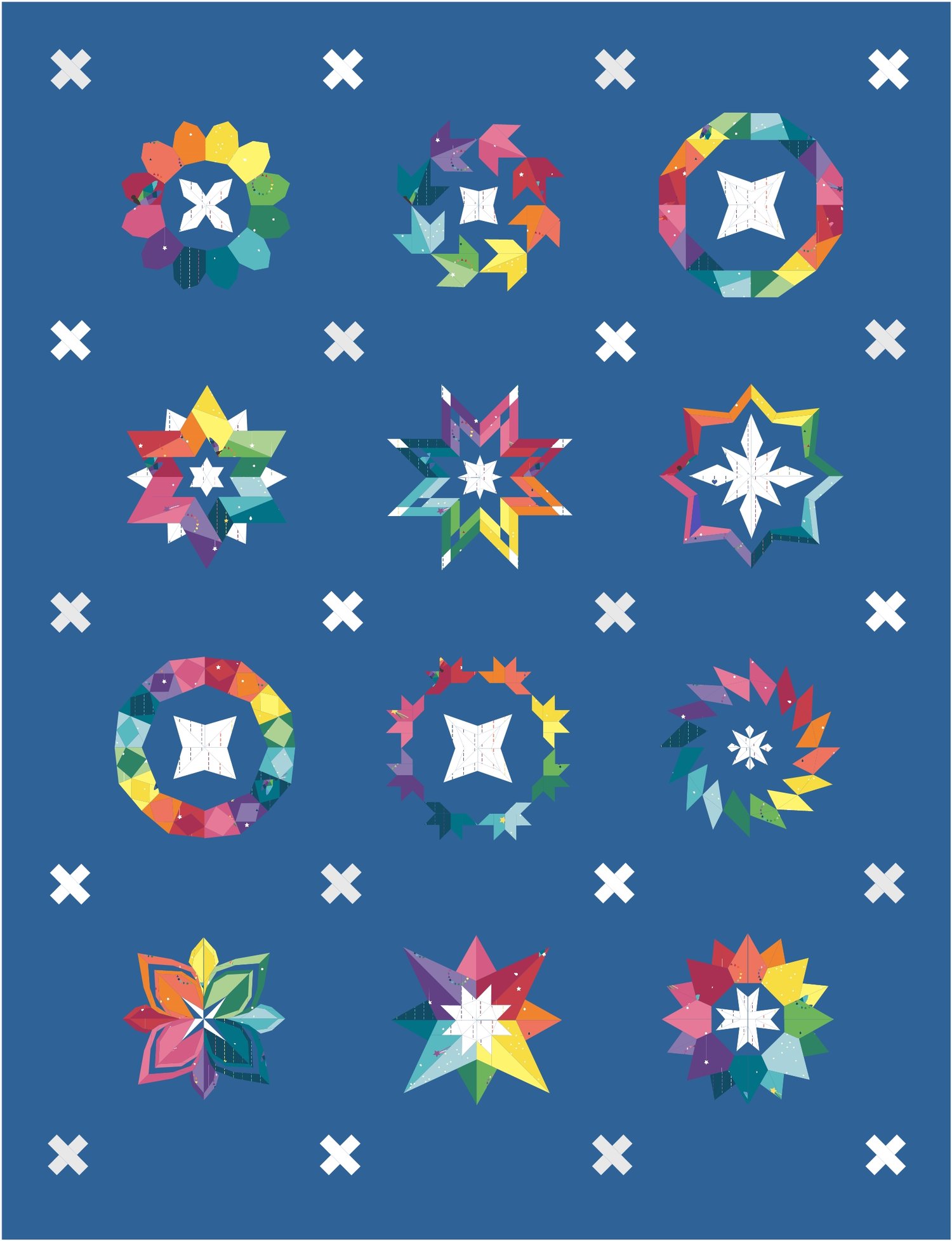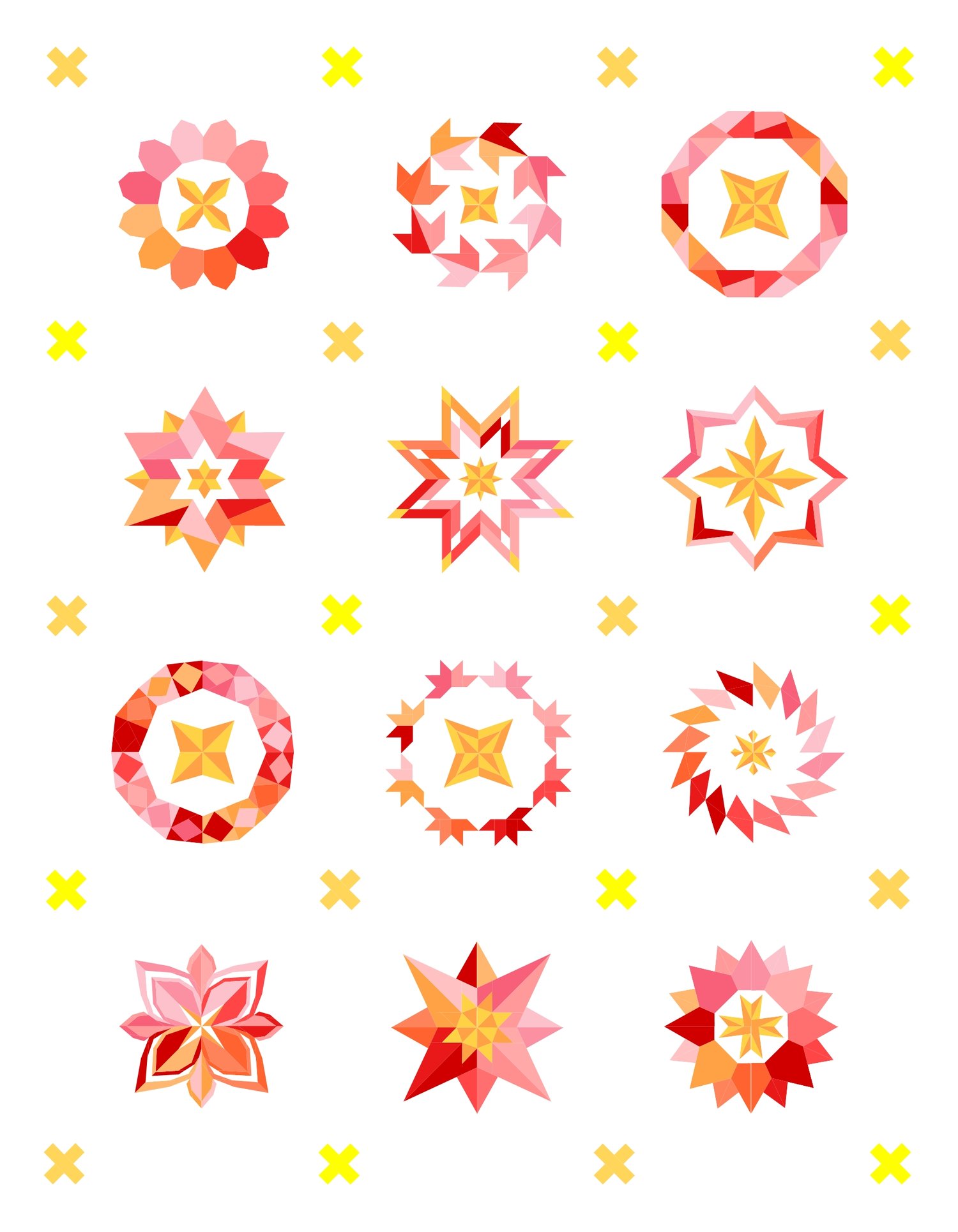 Galaxy Pattern Bundle
On Sale
Galaxy combines a love of rainbows, stars and foundation piecing! Pair these beautiful feature blocks with little cornerstone sashing blocks and you have one celestially beautiful quilt!
I've bundled together all of the patterns that were exclusive to the Galaxy 2022 Pattern Club for one big bundle of sewing! There are 15 patterns included, plus assembly instructions to create a quilt.
The patterns include templates to make 12" blocks. Put the blocks together to make one big quilt (assembly instructions included), or use the blocks individually for smaller projects. The X block for the cornerstone sashing come in a range of sizes from 3" to 7" - so it works perfectly to make your quilt, or use for other projects.
The bundle also includes assembly instructions to make the cover quilt. This pattern makes a quilt measuring 52" x 67".
Downloads include:
Welcome Kit, Ablaze, Astra, Aurora, Celestial, Cosmic, Gleam, Glimmer, Glow, Illuminate, Incandescent, Luminous, Lustre, Radiant, Stellar, X Marks the Spot and assembly instructions.
Each pattern is an individual PDF and includes fabric requirements and a colouring sheet to help you plan out your block.
Included in the bundle: Welcome Kit (read this first), Assembly instructions, patterns which each include a colouring sheet and full sized templates with a quarter inch seam allowance already added. There are no Y-seams in this pattern (or in any of my patterns).
Despite the rounded nature of these patterns, none of them include curves. That's the magic of foundation paper piecing.
Foundation paper piecing instructions are not included, but you can find tutorials on my website at quietplaydesigns.com. It is recommended that you print the pattern at "Actual Size" and with no scaling. There are also printing hints & tips on my website.
These are digital PDF patterns. Once payment is complete, you will receive an email with a download link. It should be an instant download but on rare occasions, if payment takes longer to clear, there may be a small delay. Also make sure to check your Junk/Spam folder for the download email. Please save the pattern to your computer/USB/cloud storage so that you always have access to it.
Price is in USD.
Please note: this bundle includes the patterns that were released specifically for the Galaxy Pattern Club. It does not include the patterns from the archive or additional bonuses that were available to Pattern Club members.