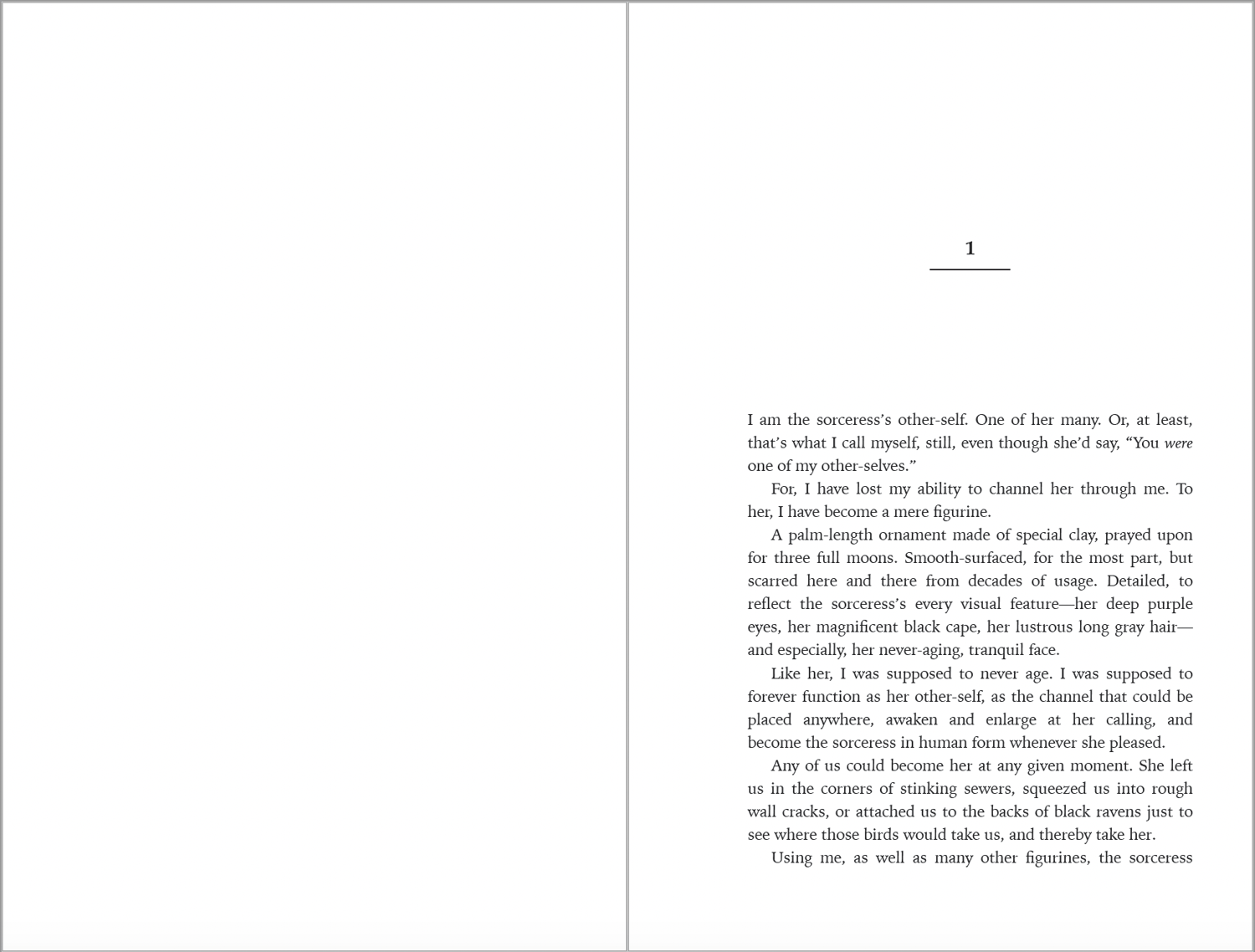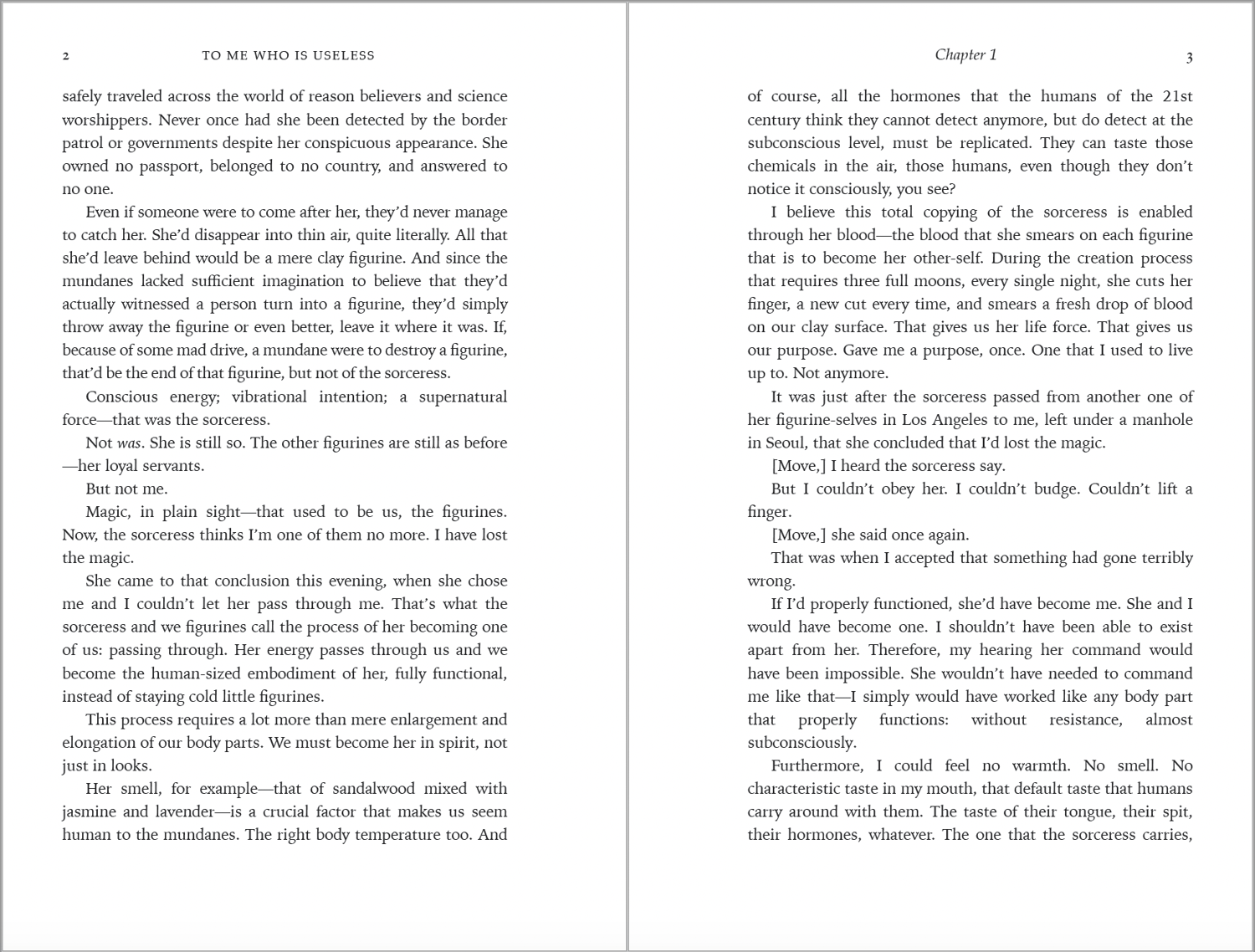 To Me Who Is Useless
On Sale
🔮 🧙‍♀️ 🏙️

A life of purpose, a life of use. It's a blissful state of certainty.But even that magic can't last forever.
In Seoul, the never-sleeping metropolis of blinding lights, a figurine awaits the sorceress's calling. It is an other-self figurine, meaning, it exists for a single purpose: to become the sorceress herself when she wants it so.
But one night, the figurine finds itself stuck in its mundane shape. The magic died. And with it, the figurine's use died. So did its purpose.
Or does uselessness have a purpose, after all?
Additional Details
Written by: Ithaka O.
Language: English
Length: 32 pages (based on the Regular Print PDF version)
Included in this purchase

EPUB file
Regular Print PDF file
Large Print PDF file
---
🚦 🚧 🚥
Other formats of the story are listed here: 
https://imaginariumkim.com/ithaka-o/to-me-who-is-useless/