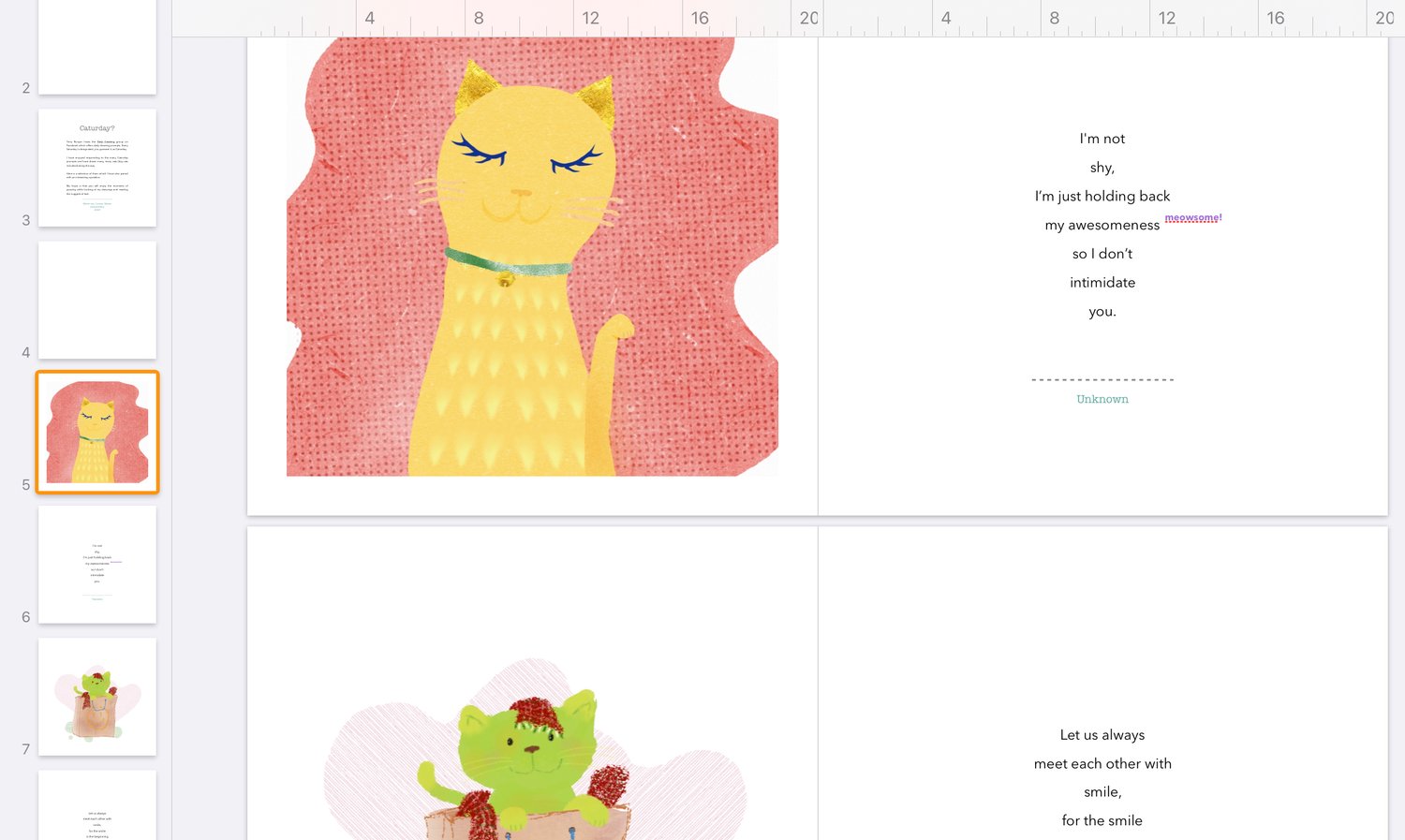 Caturday
On Sale
What could be better than a compilation of cat drawings (including some big cats) paired with interesting quotes to perk up your day? Now, everyday can be Caturday! Meowsome!

This 64-page ebook brings you 27 pairs of creative illustrations and thoughtful text.

 Pamper for yourself with a copy or buy one for a friend - bring a smile to some faces.

PDF format
ISBN 978-981-18-6403-2