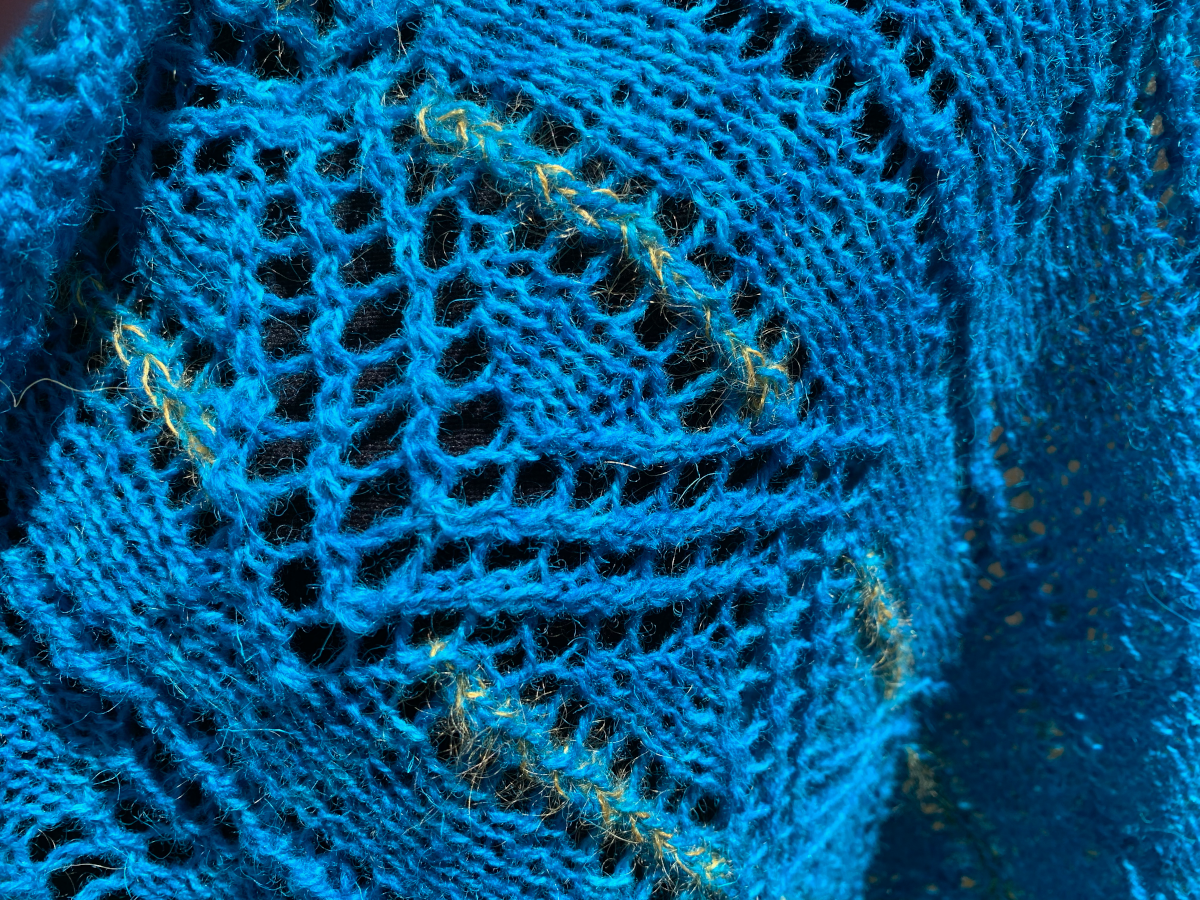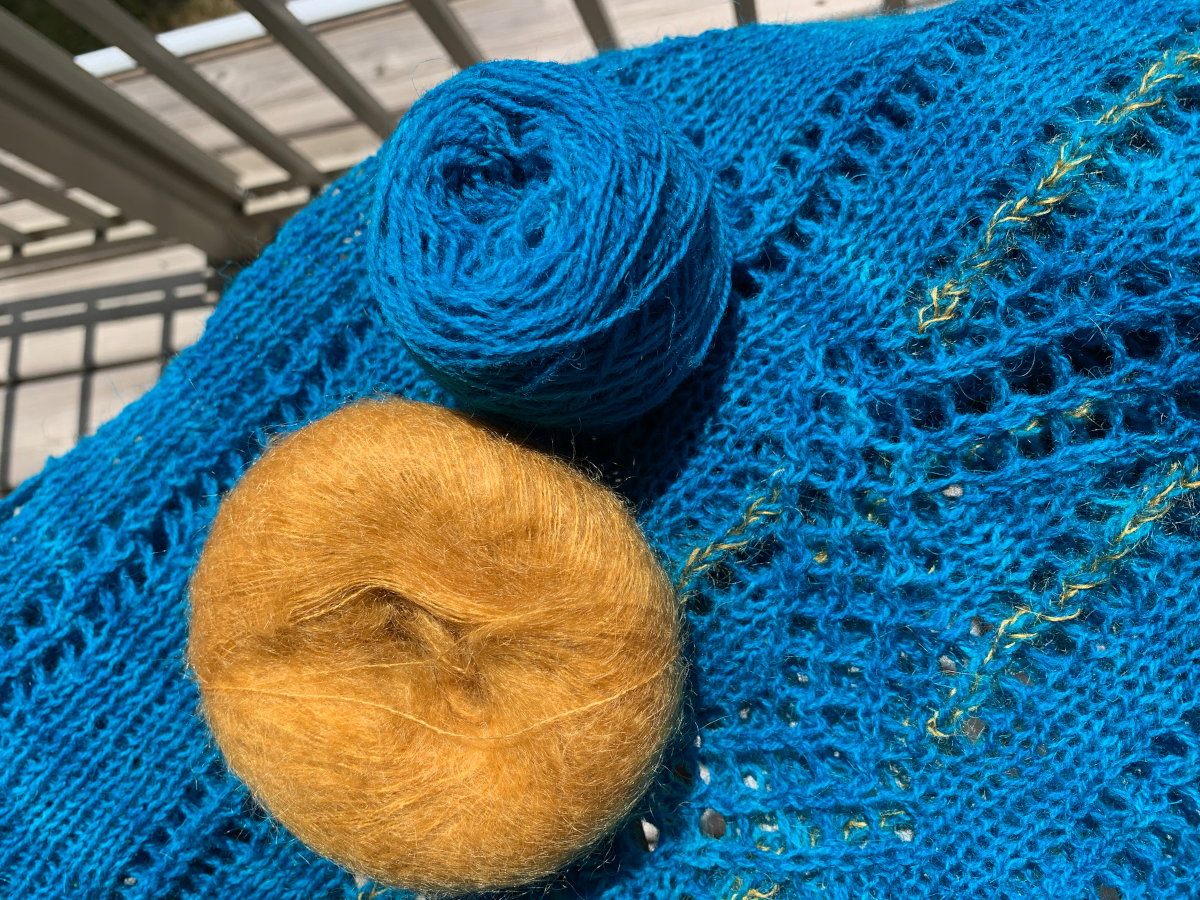 Nantes Shawl Pattern
On Sale
This top-down triangular shawl was inspired by metalwork around the door of an 
Art Deco building in Nantes
. The gold accents on some of the door seemed like an invitation to play with different ways of highlighting the pattern.
Gauge is not critical, but stockinette sections should be solid enough to be distinguished from lace sections.
The first sample was knit with a single skein of Buffalo Wool Company Sexy (lace weight) in Royalty (approx 366m/400yds) and used approximately 700 size 8/0 beads for highlights and the bound off edge. Highlight beads were applied as they were worked. Beads for the bind off were prestrung.
The second sample was knit with two skeins of The Rt. Hon. Ronaldsay (light fingering weight) in Persia and one skein of Kidsilk Haze (lace weight) in Swish for the color highlights.
You do not need to use beads or a second color, but you can if you wish to!
Requirements:
400yds - 1000 yds of lace or fingering weight yarn
needle appropriate for yarn weight
stitch markers
Optional:
beads (size 8/0 for lace, size 6/0 for fingering) - 700 - 1500, depending on size of shawl 
OR
109 yards/100 m of contrasting lace weight yarn for color accents