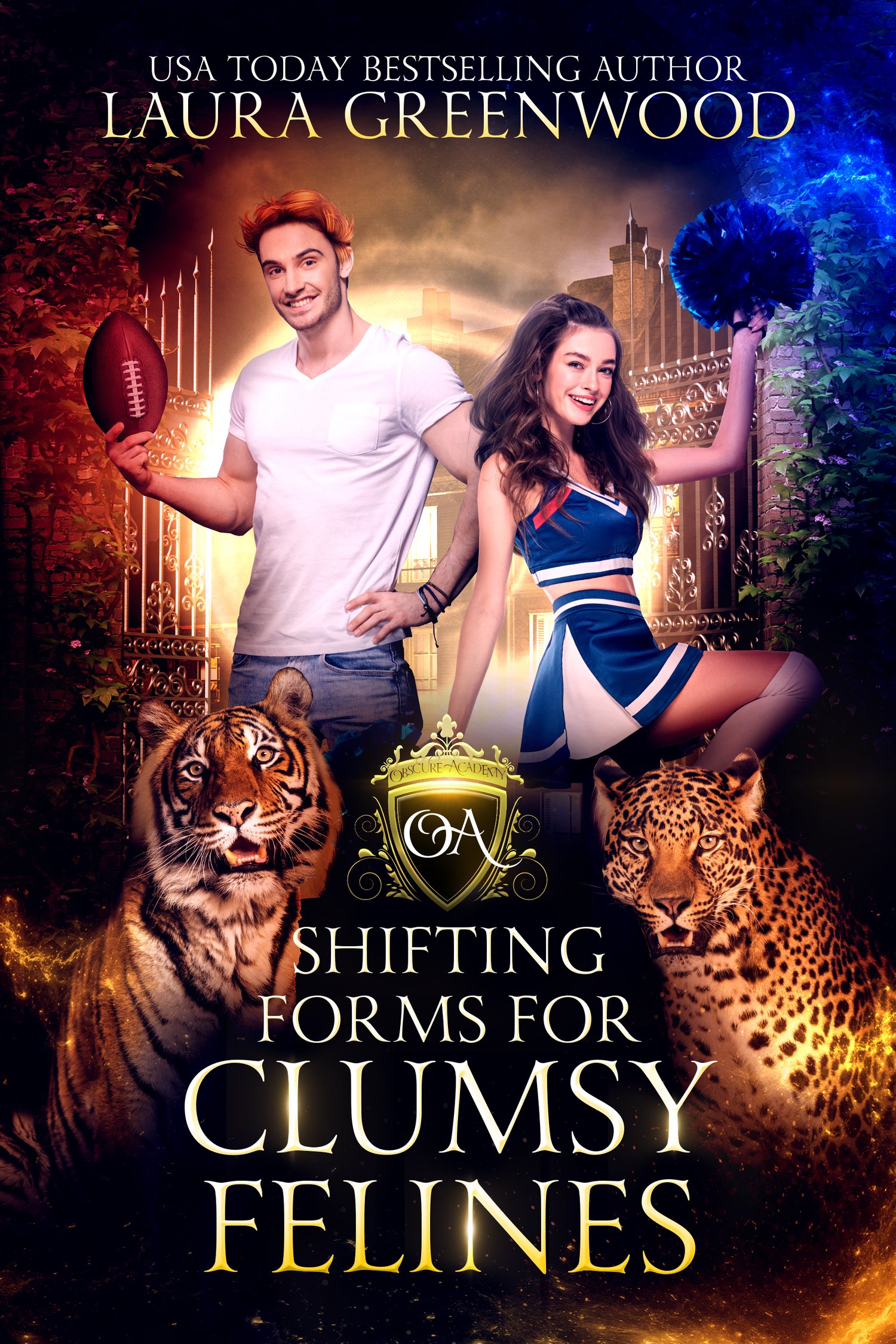 Shifting Forms For Clumsy Felines (Obscure Academy #1)
On Sale
Pay what you want:
(minimum $2.99)
What happens when a cheerleading leopard shifter trying to avoid romance meets a charming tiger shifter?
 
When she arrived at Obscure Academy, Krissi promised herself she'd focus on her studies and cheer practice. She wasn't going to worry about boys or the fact she's less than graceful in her leopard form.
 
Everything changes when she shares an accidental kiss with her flatmate, and despite every attempt to stay away from Jeremy, she keeps finding herself drawn back to the tiger shifter.
 
Can Jeremy convince her to give their relationship a chance?
 
-
 
Shifting Forms For Clumsy Felines is a light-hearted shifter academy m/f romance set at Obscure Academy. It features a leopard shifter determined to avoid romance at all costs, and a tiger shifter who falls hard for her. 
 
If you enjoy upbeat and light-hearted paranormal romances with new adult characters, an academy/university setting, guaranteed happy endings, and quirky supernaturals, start the Obscure Academy today!