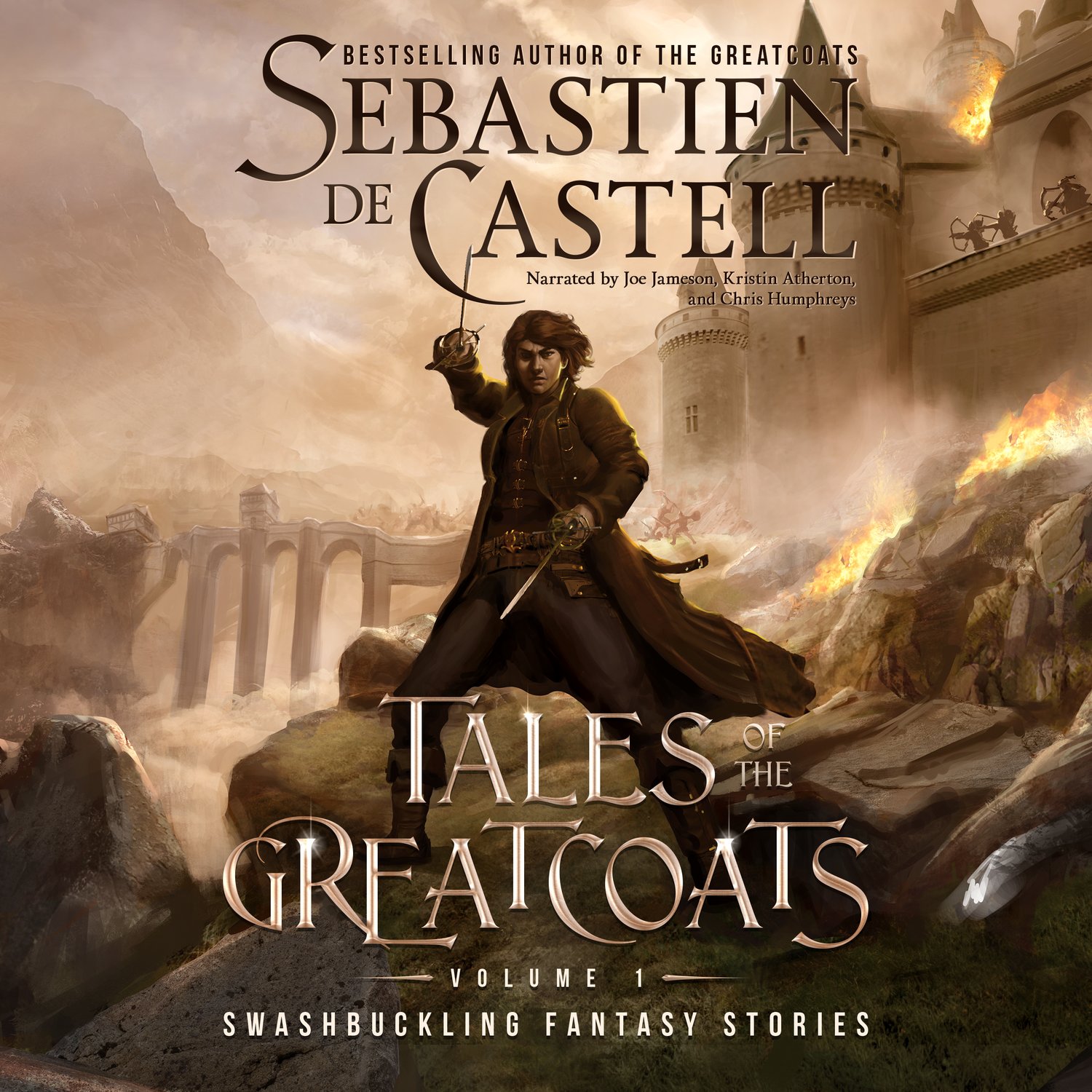 Tales of the Greatcoats Vol. 1 Audiobook
On Sale
A disgraced magistrate on the run. A daring swashbuckler hunted by an unstoppable assassin. An investigator of the supernatural faced with a corpse that won't stop dancing.

Here are eight tales of the Greatcoats, legendary sword-fighting magistrates brought together by an idealistic young king and disbanded after his execution as a tyrant. Follow along through their swashbuckling adventures, their triumphs and defeats, their darkest hours and their moments of shining redemption as they struggle to bring justice to a corrupt kingdom.

Praise for the Greatcoats

"First-rate fiction, first-rate adventure, first rate full stop."
—Conn Iggulden, Bestselling Author of the Wars of the Roses

"This is a One-in-a-million Series"
—Fantasy Faction

"Great rollicking fun combined with an emotional punch."
—John Gwynne, Bestselling Author of Malice

Narrated by three fabulous and award-winning narrators: Joe Jameson, Kristin Atherton and Chris Humphreys

On purchase you'll receive the audio files for the audiobook as well as an e-mail which will enable you to listen to the audiobook online or on any of your devices. You'll be able to get quick and friendly support to load onto your device if you need any help.