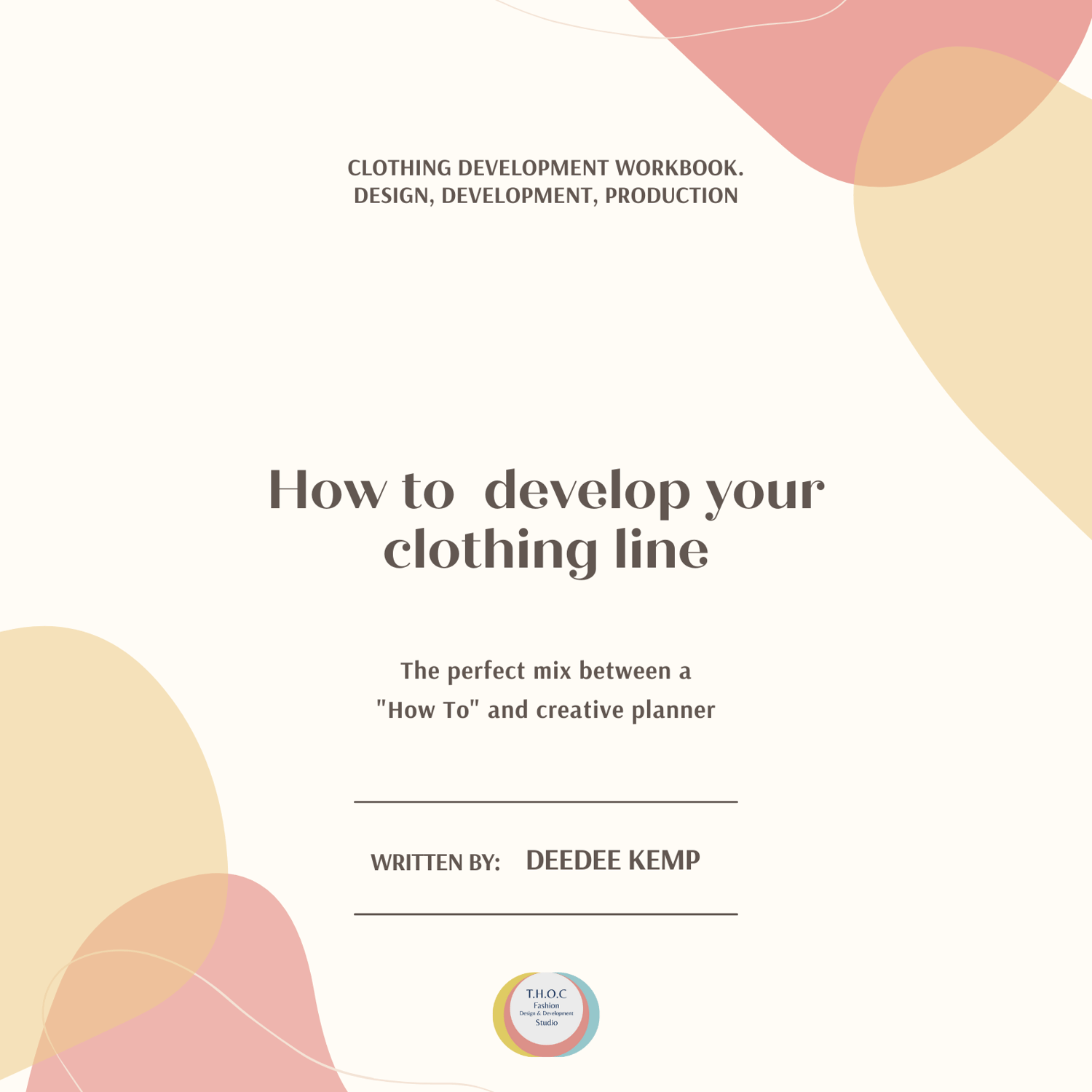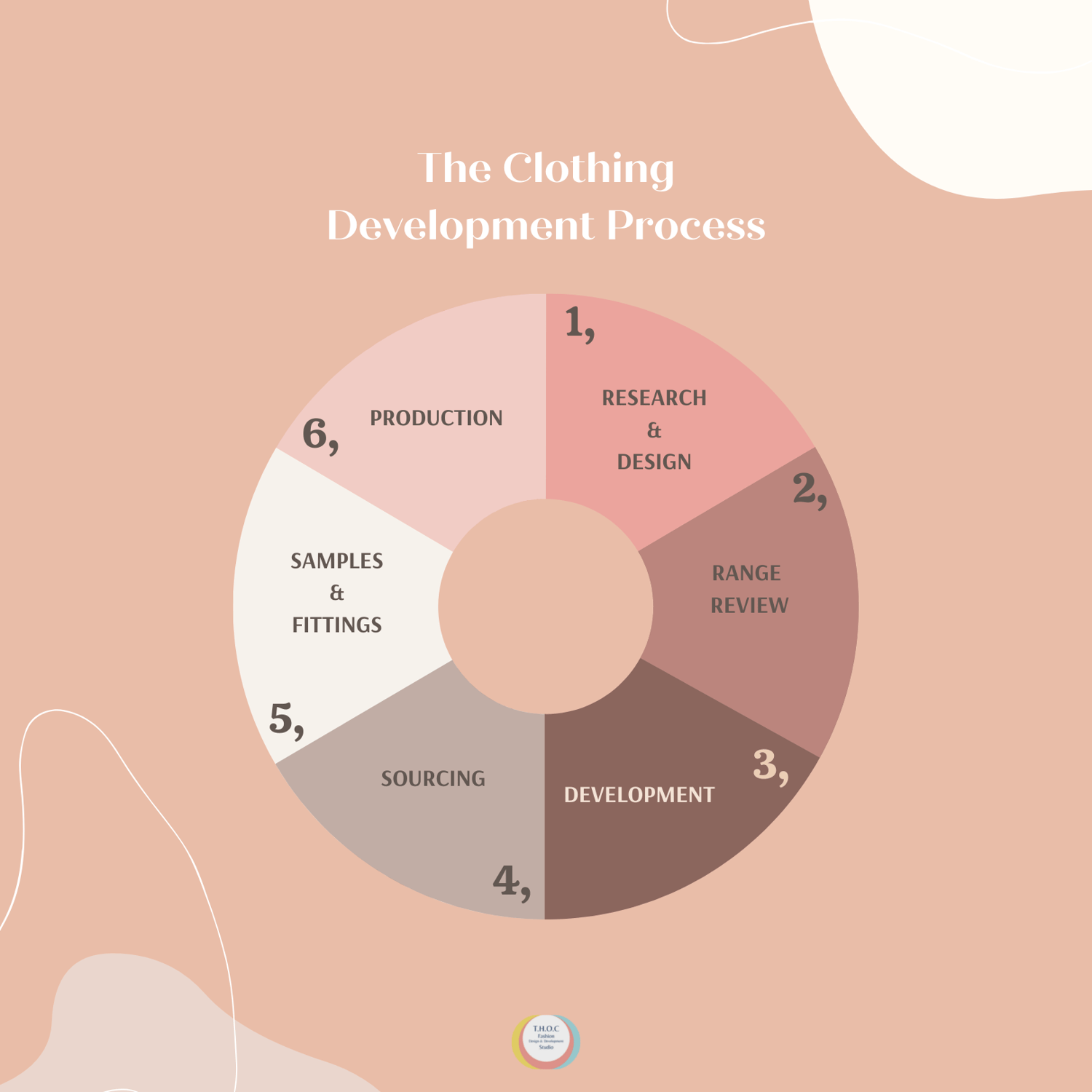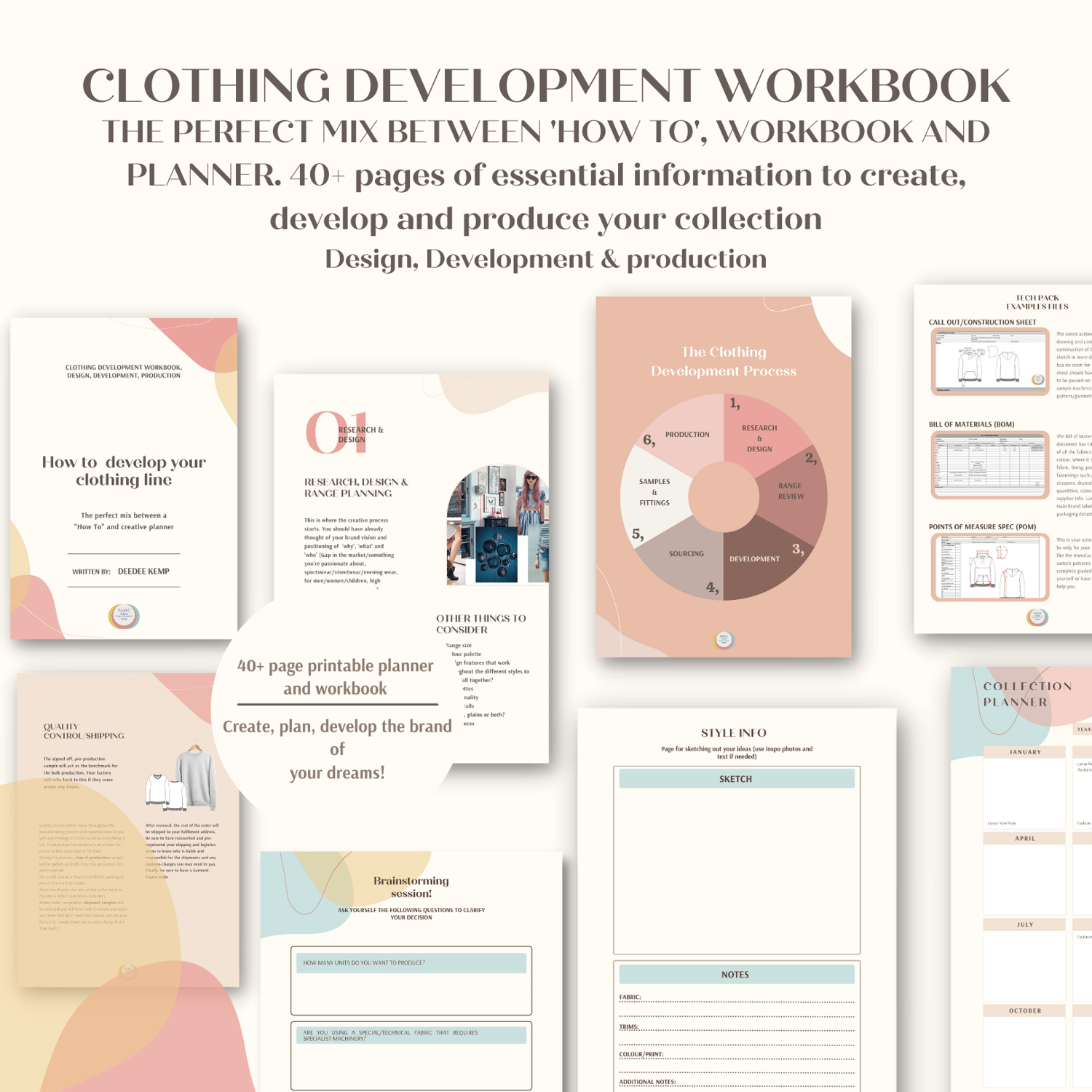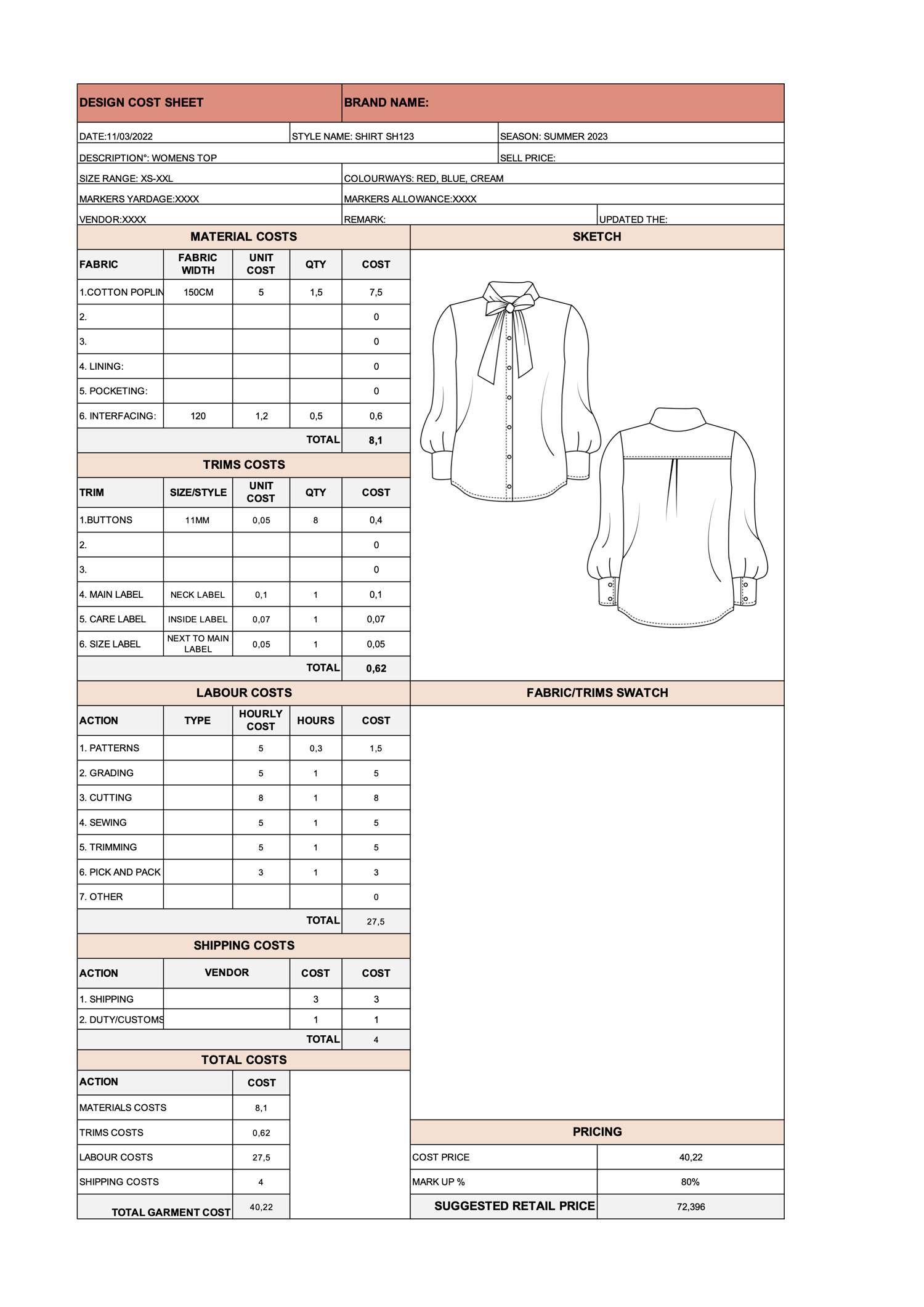 How to Develop your Clothing Line workbook, mini course, collection planner plus garment costing sheet free gift
On Sale
€30.00
This workbook 'How to develop your Clothing Line' includes all the information you could need to start, develop and produce your clothing line. Stop scrawling the internet looking for snippets of information, not really knowing what to look for or how it all works.

The book will guide you through the vital steps from collection research, development, and fabrics to bulk production with space to clarify your thoughts, plan and review your collection, make development notes and generally be your best friend and go-to reference throughout the process. I have deliberately kept the process accessible (but in-depth) to avoid information overload and any confusion. This is the perfect framework for startups and brands looking to scale. It is written like a self-study course, with each worksheet subject flowing into the next. When you're finished, you'll have the clarity, confidence and knowledge to start your clothing brand journey, talk with suppliers and factories and know exactly what steps to take to produce a successful collection.

Why a workbook? It could have been an e-guide but it felt important to leave space for creativity, scribble notes, plans, and reflection without having scraps of paper everywhere, adding to the confusion of what order everything goes in.


WHAT WE'LL COVER

- Research & Design

- Range Review

- Development (tech packs and patterns)

- Sourcing (fabrics, trims and factories)

- Samples and fittings

- Production


WHAT'S INCLUDED

- Instant PDF download

- 40+ page, step-by-step 'how to'

- Worksheets/brainstorming ideas/questionnaires for reflection

- Collection planner/calendar

- sketch pages

- Notes pages

- Direct links to useful resources. We did some of the work for you! :)

PLEASE NOTE

- This is a digital download and no physical product will be shipped

- All items are non-editable and for personal use only.

- Please do not redistribute, share, resell or use the item(s) commercially under any circumstances.