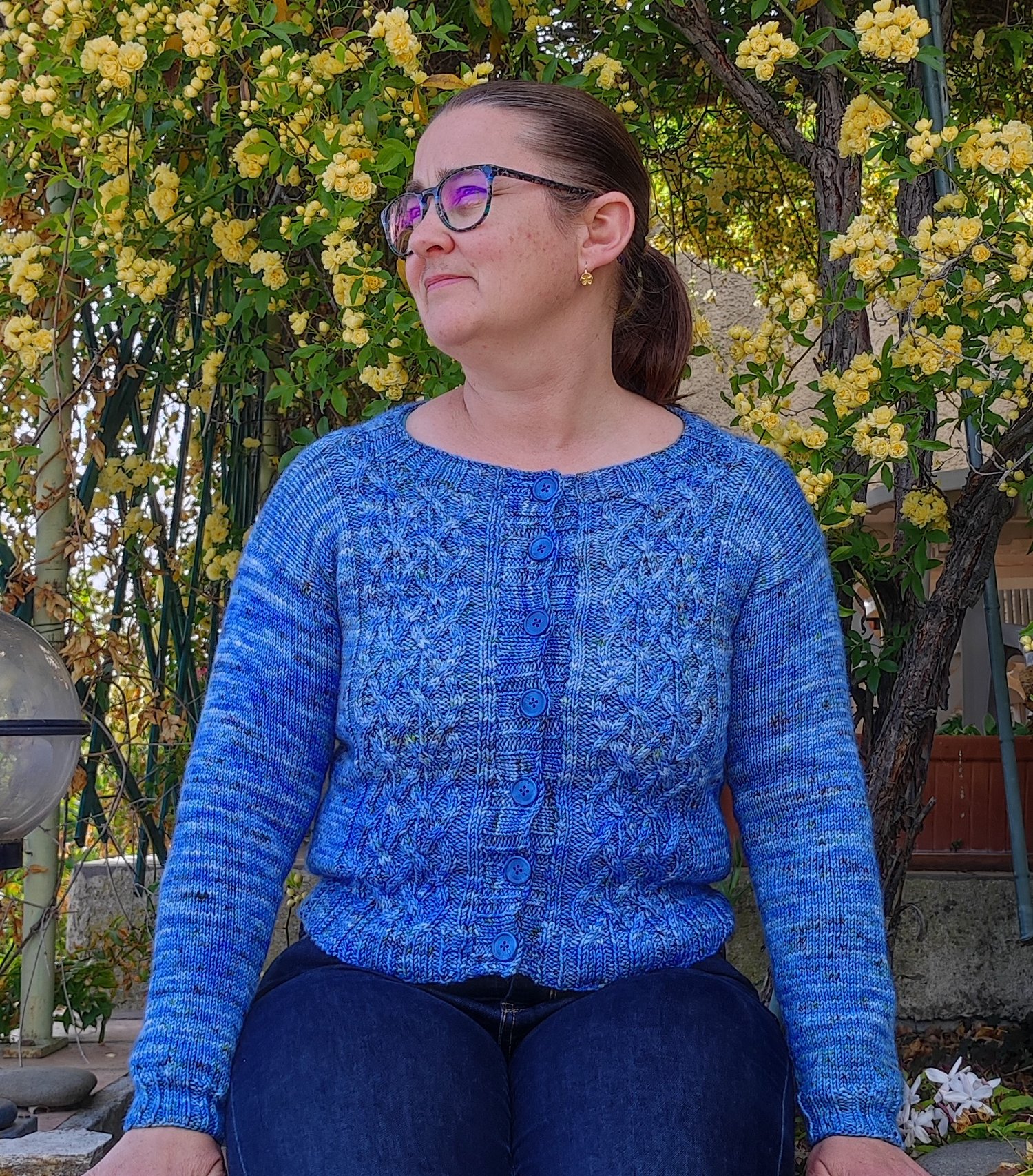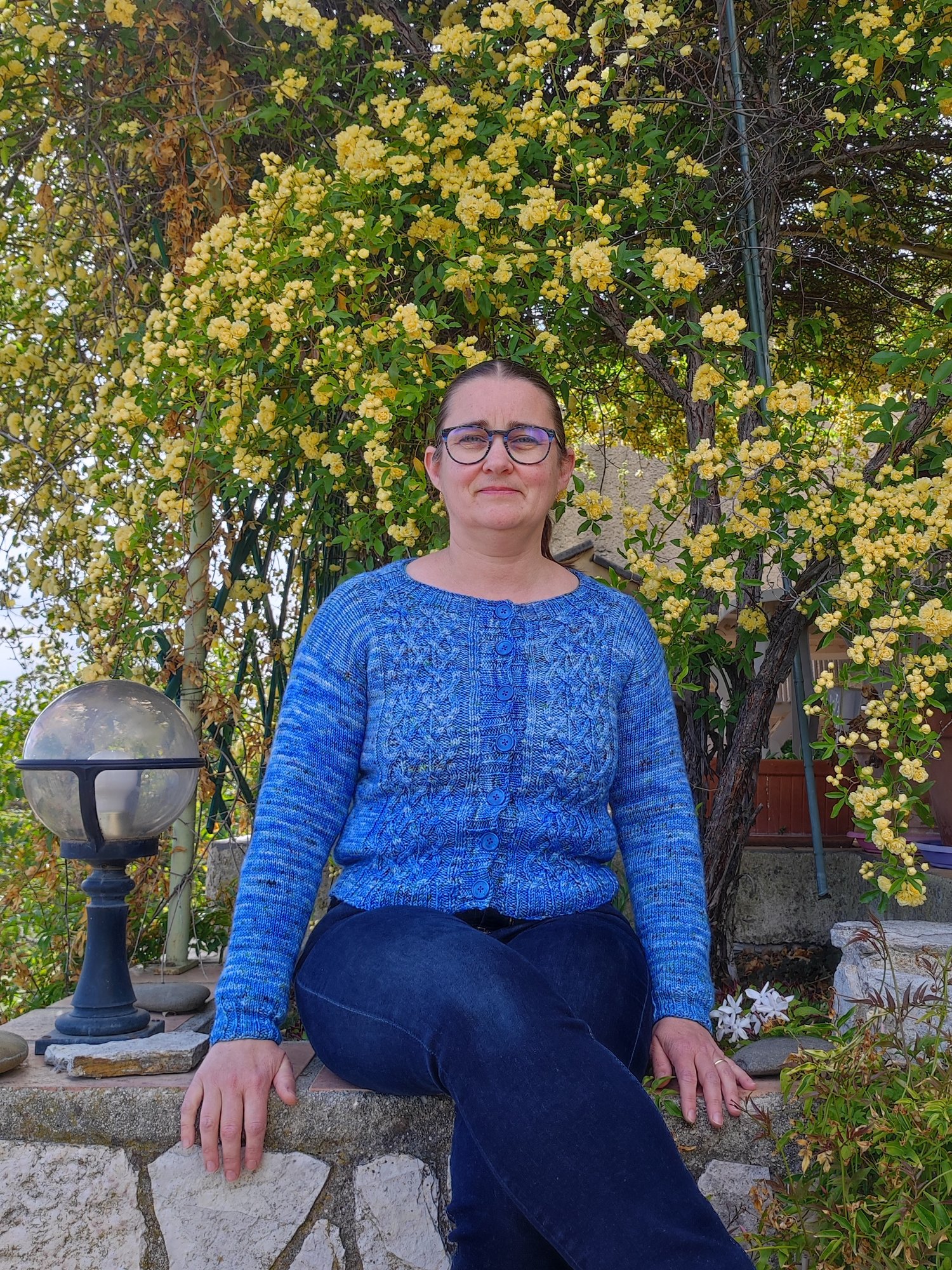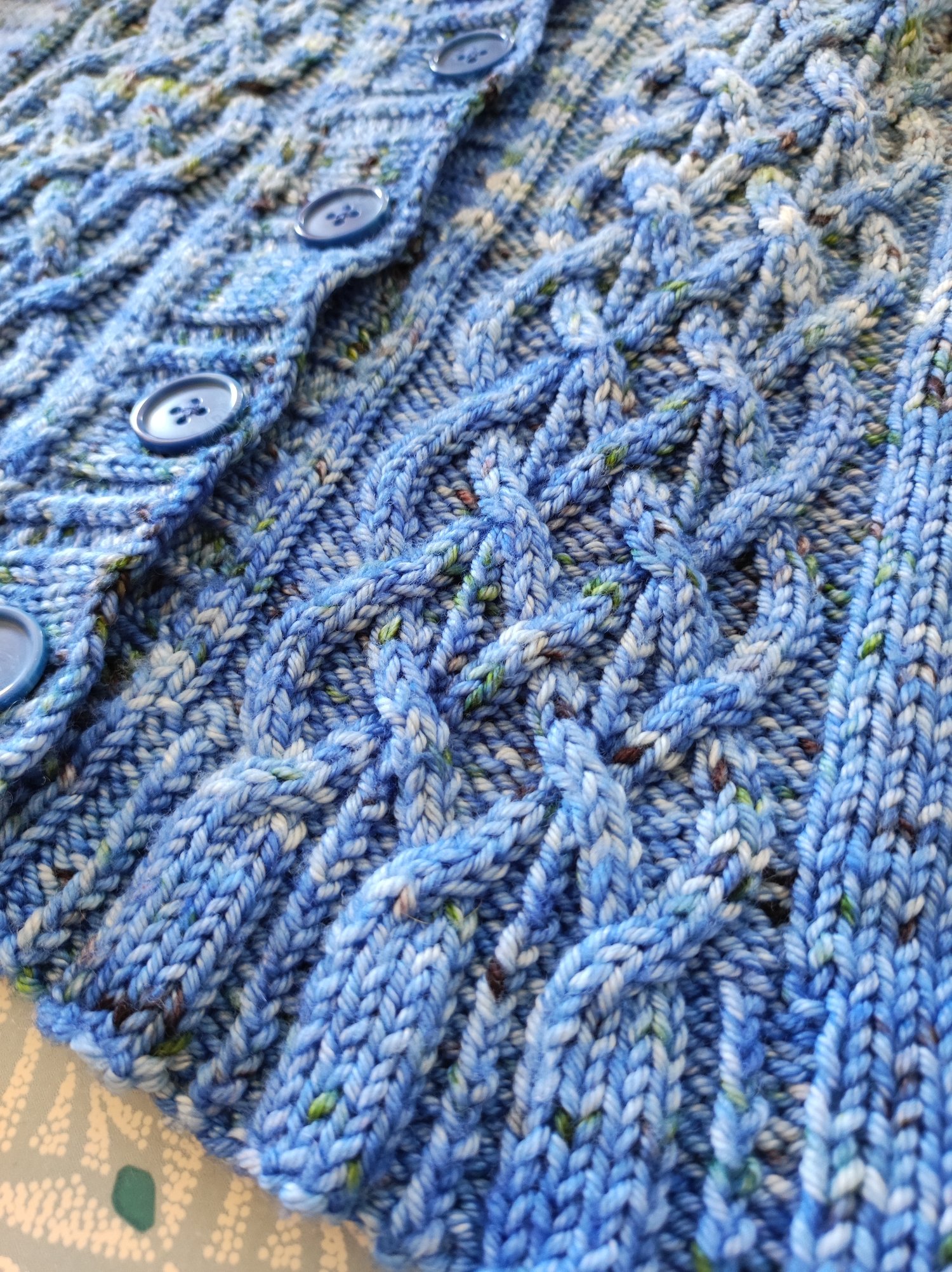 Plessis cardigan
On Sale
Pay what you want:
(minimum €6.50)
The English translation will be available shortly…
Plessis cardigan est un gilet agrémenté d'un superbe panneau de torsades, sur les devants et le dos.
Ce motif de torsade reprend celui de mes modèles Plessis (cowl) et Plessis (hat) .
Ce gilet se tricote de bas en haut. Les devants et le dos sont tricotés ensemble jusqu'aux emmanchures, puis on les sépare jusqu'aux épaules, qui sont jointes par un rabat à 3 aiguilles. Les mailles sont ensuite relevées pour les manches qui sont tricotées en rond de haut en bas. Il ne reste plus alors qu'à relever les mailles pour le col et les bordures du devant.
Toutes les bordures en côtes sont travaillées dans un motif qui s'accorde avec celui des torsades.
Plessis cardigan est disponible en 8 tailles, en fonction du tour de poitrine: 80 (90/100/110) 120 (130/140/150) cm. Il est conçu pour être porté ajusté.
Pour le réaliser, il vous faudra 900 (950/1000/1050) 1100 (1175/1250/1350) mètres de laine DK.