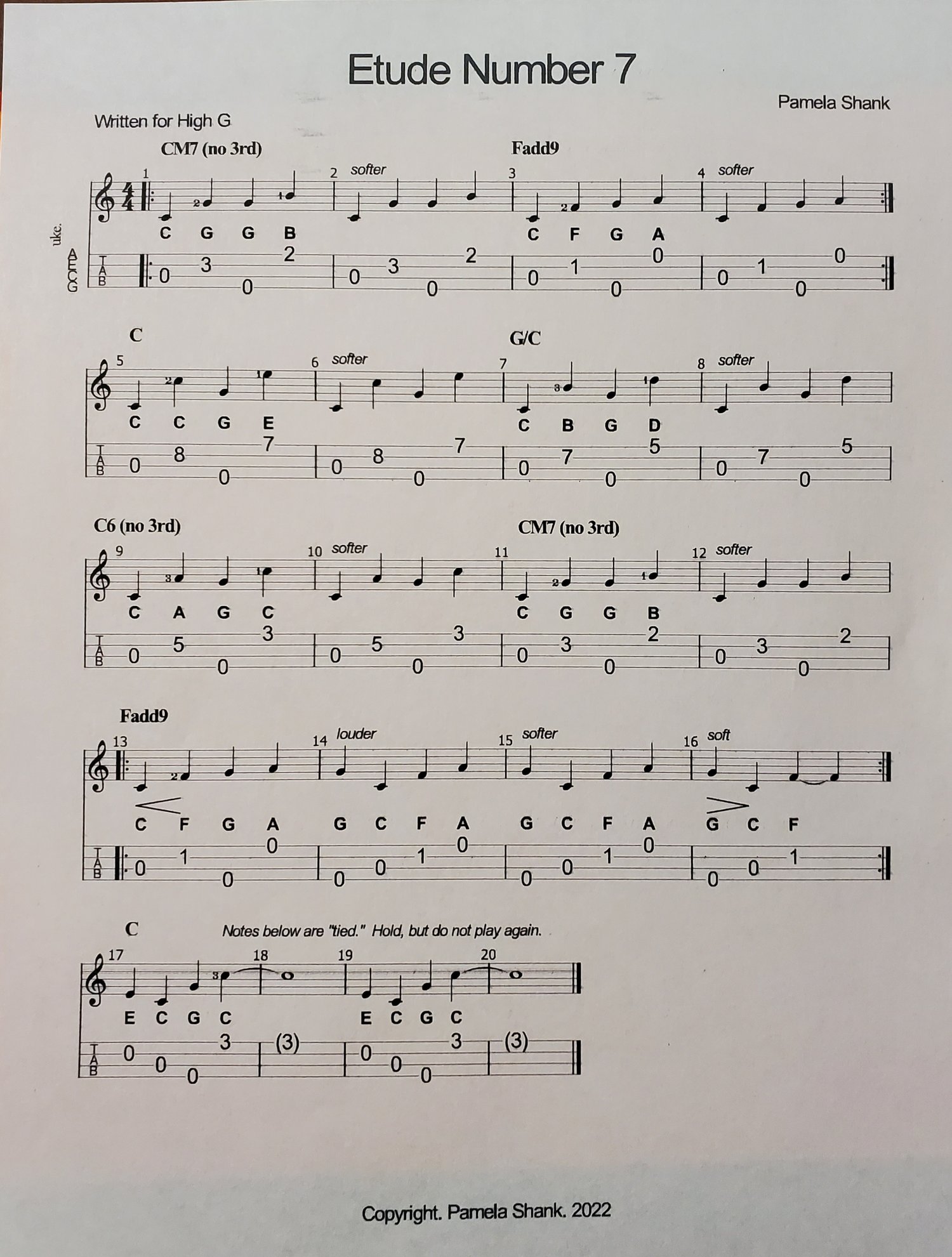 Etudes for a Contemplative Ukulele
On Sale
$7.00
Pay what you want:
(minimum $7.00)
The nine original etudes in 
Etudes for a Contemplative Ukulele
are suitable for beginners and intermediate players.  The pieces provide:
Simple melodies leading you up and down the fretboard, allowing you to develop right hand skills (plucking the strings) and left hand fretting skills.
Names of notes and names of chords are provided in several of the pieces, to add to your learning experience.
This is a fun, easy-to-read, and relaxing method of practice for a beginner.  Intermediate players can concentrate on dynamics and interpretation skills.