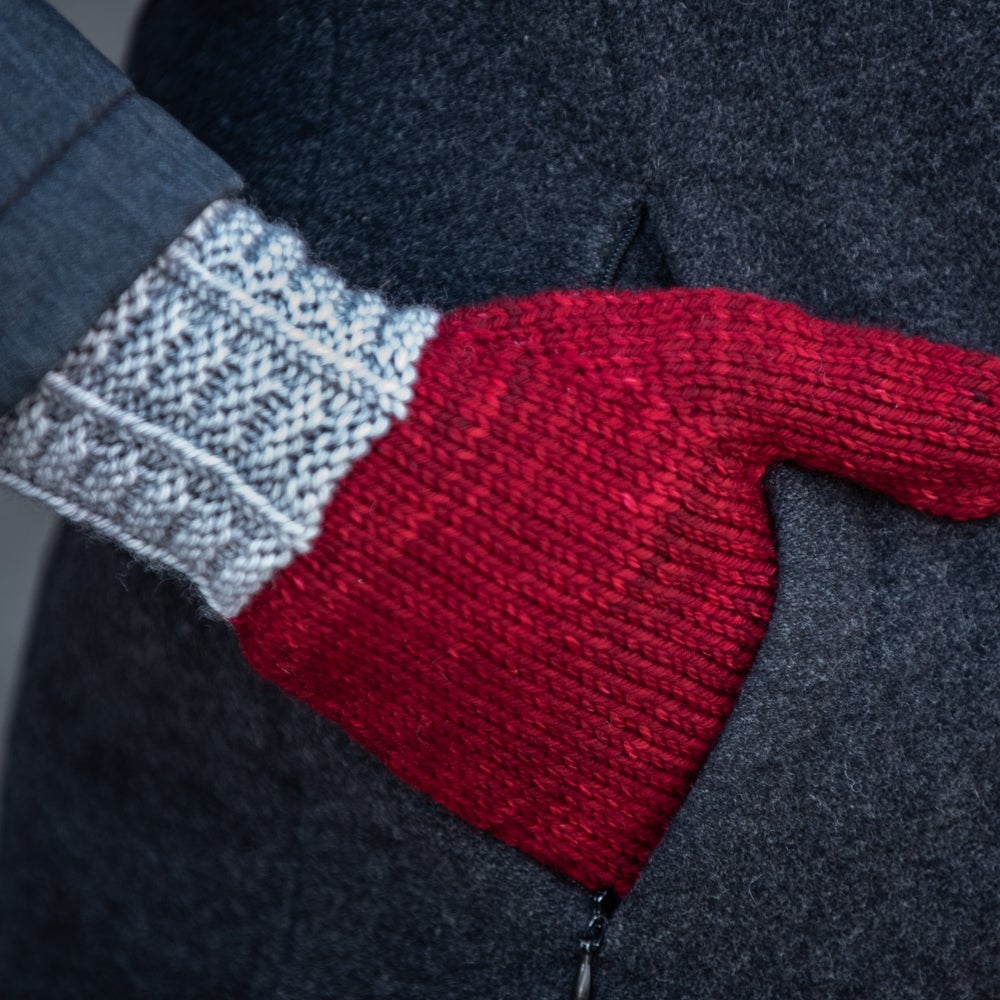 Cuffish - PDF knitting pattern
On Sale
CAD9.00
Six cuff stitch patterns!
1 Colour? 2 Colours?
Toddler? Adult?
Designed to coordinate with the
Brimmish
hat, this mega-pattern gives you lots of choices. Mix & match cuff textures and colours as your heart desires. The hand is knit in a fairly dense fabric to keep the winds away from your fingers. After all, cold fingers can sap the fun of outdoor activities faster than you can say, "Frostbite!"
Please note the tight gauge designed to make a more wind-blocking fabric. You will likely need to swatch. If you live in a warmer climate than I do, you might think about switching to a DK yarn.
The written and charted directions are on separate pages along with the abbreviations so you only have to print what you need.
Skills Used
•knit and purl
•working in the round
•yo
•knitting through the back loop
•k2tog, ssk
•right twist
•backward-e loop cast-on
•picking up sts
Sizes
Palm Circumference: 5 (5.5, 6, 6.5, 7, 7.5, 8, 8.5, 9, 9.5)" / 13 (14, 15, 16.5, 18, 19, 20.5, 21.5, 23, 24) cm 
Yardage
97 - 307 yards (89 - 281 m)
Pattern contains a full breakdown of yardage by colour and size, and a complete schematic.
This pattern has been tech edited and test knit.