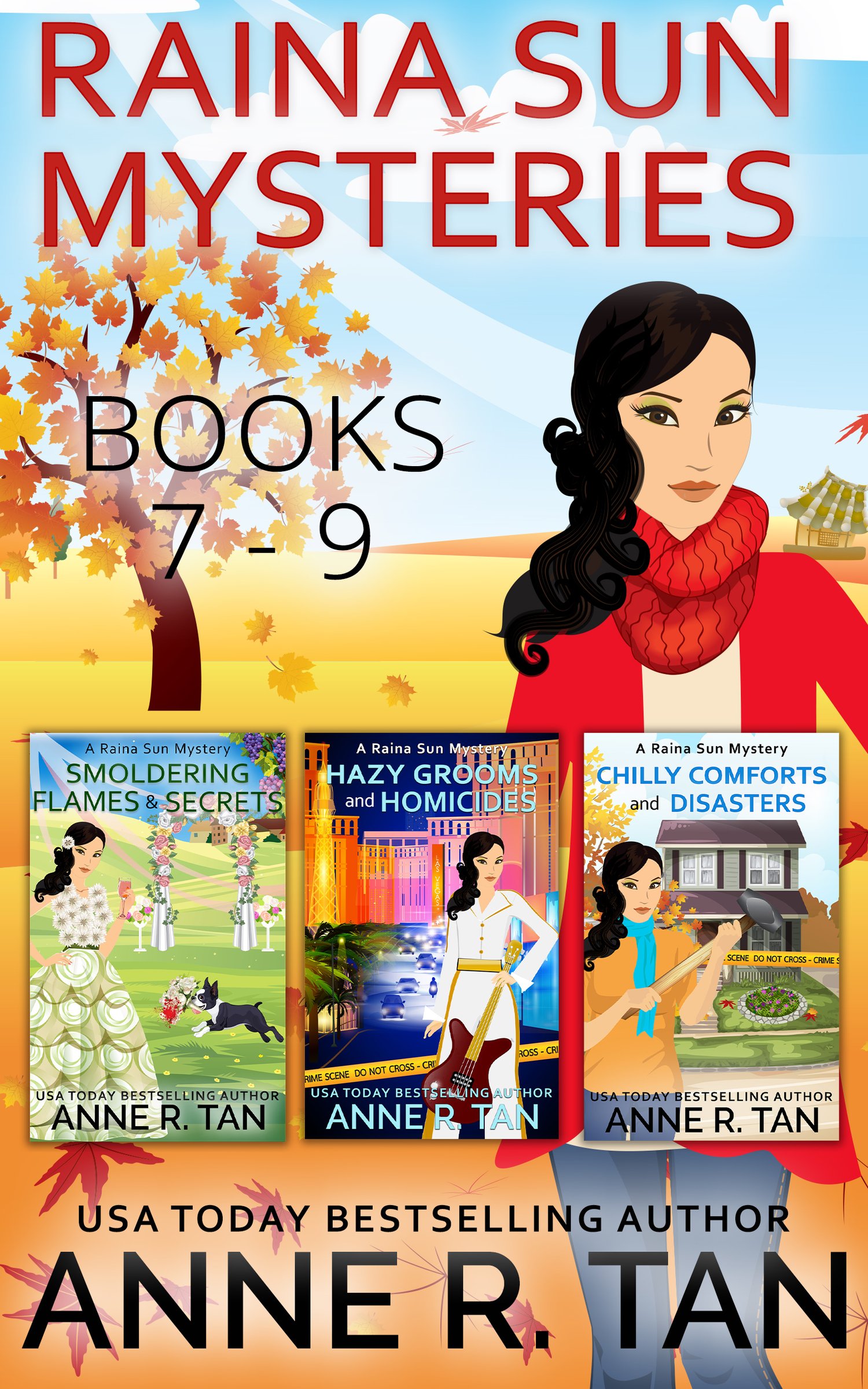 Raina Sun Mystery Boxed Set #3 (Books 7-9)
On Sale
$9.99
This set includes books 7-9 of the Raina Sun Mystery Series. For readers who like cozy mysteries, quirky characters, a dash of humor, and Chinese-American culture.
 

Smoldering Flames and Secrets 

Raina Sun is in San Francisco, preparing for her cousin's upcoming wedding…to her ex-boyfriend. Even though she is a reluctant bridesmaid, she understands duty to her family. When the bridegroom shows an unusual interest in her fiancé, and a dead body drops in during the rehearsal dinner, Raina is drawn into another murder investigation.


Hazy Grooms and Homicides

Raina Sun arrives in Las Vegas to elope and ends up with a missing groom. With an overbooked hotel-casino and a rock and roll conference, Raina thought her fiancé was helping the hotel-casino with their security—until a strange woman searches Raina's room and a dead woman is found in a laundry bag.


Chilly Comforts and Disasters

Raina Sun is newly married and enjoying her role as the police station's unofficial pastry chef. When her husband bought a dilapidated old house on a steal, they are thrown into a whirlwind of construction activities with well-meaning relatives coming into town, permit issues, and a dead body behind the drywall of the living room.

Don't miss this fabulous deal. Grab all three books and joy the fun.