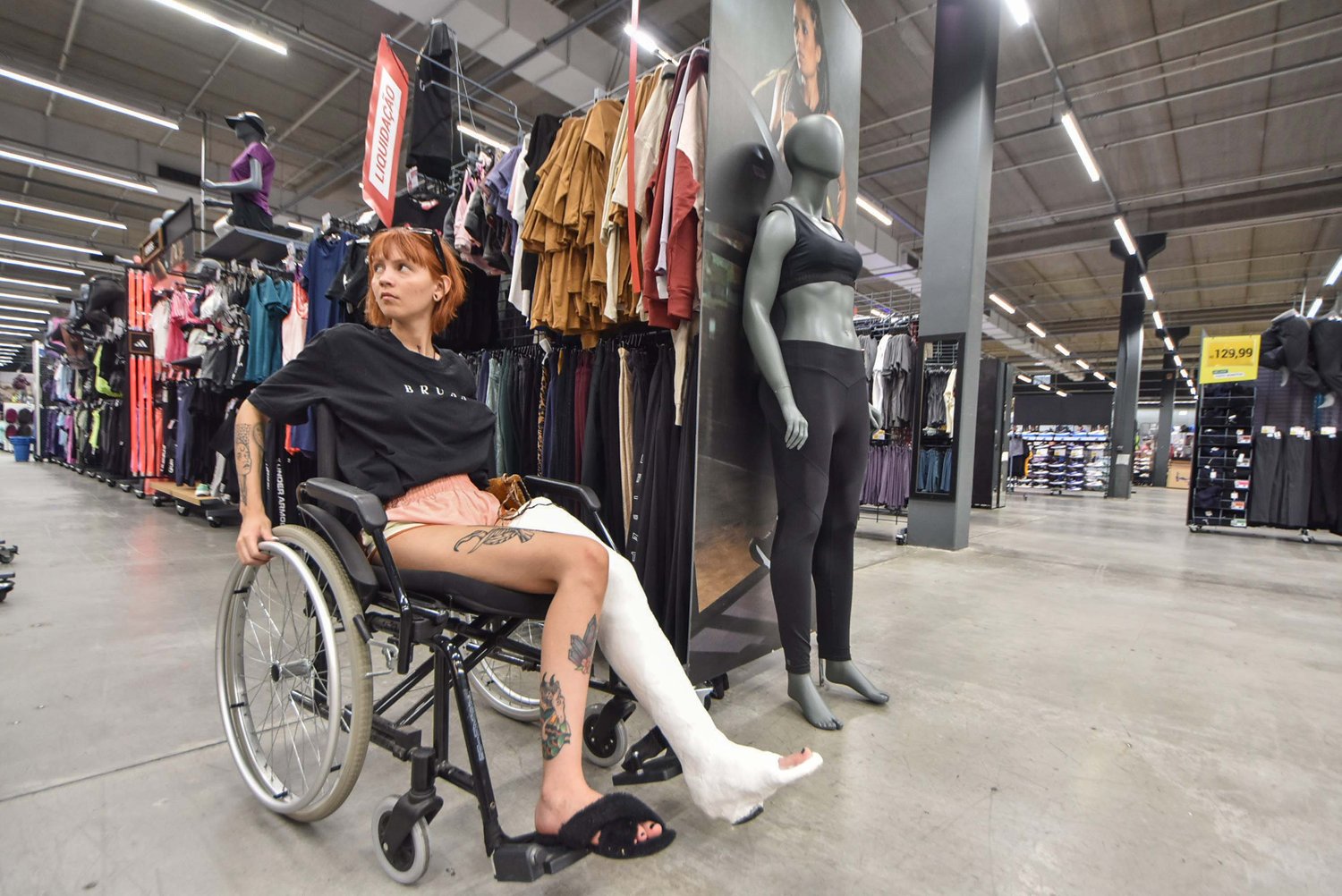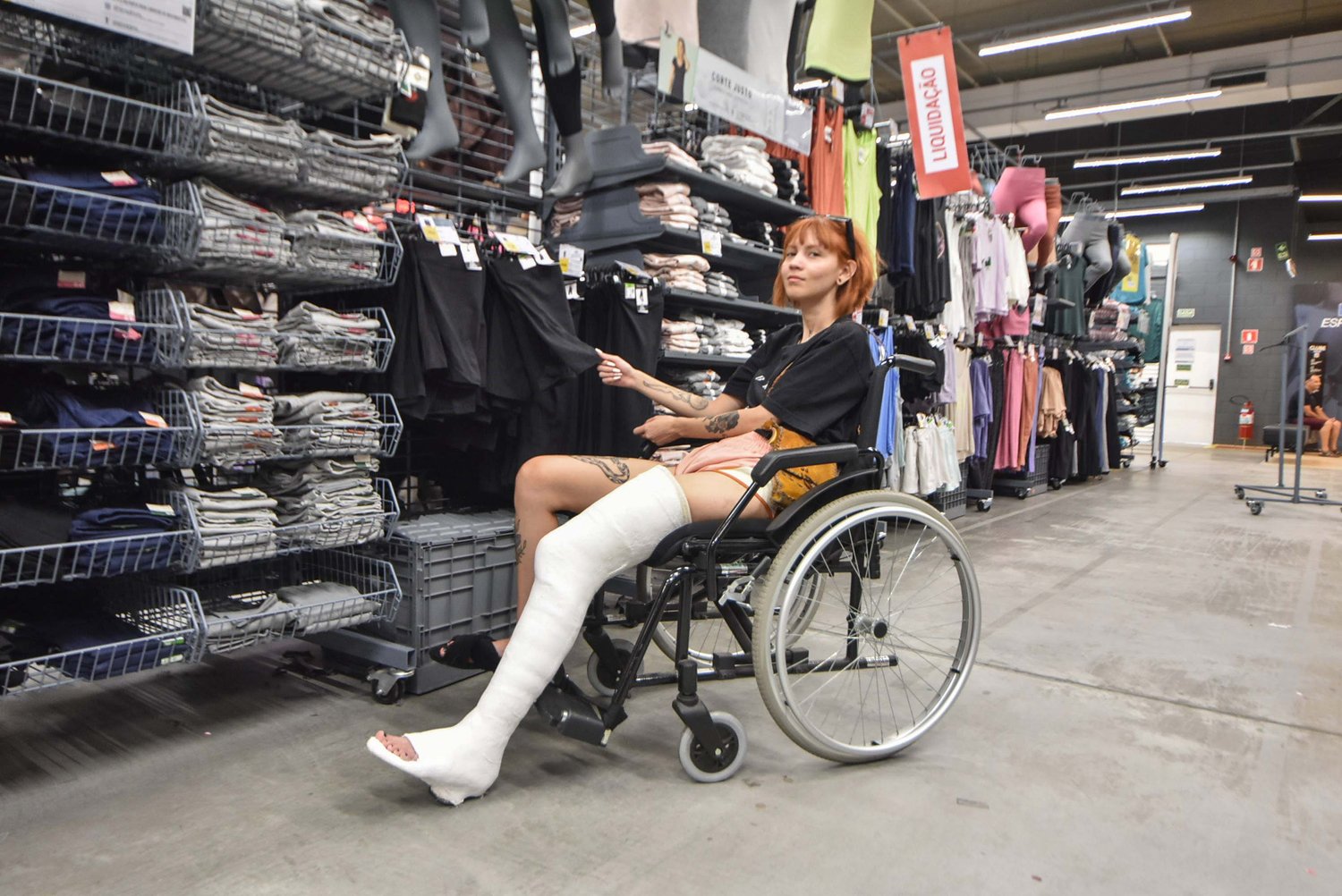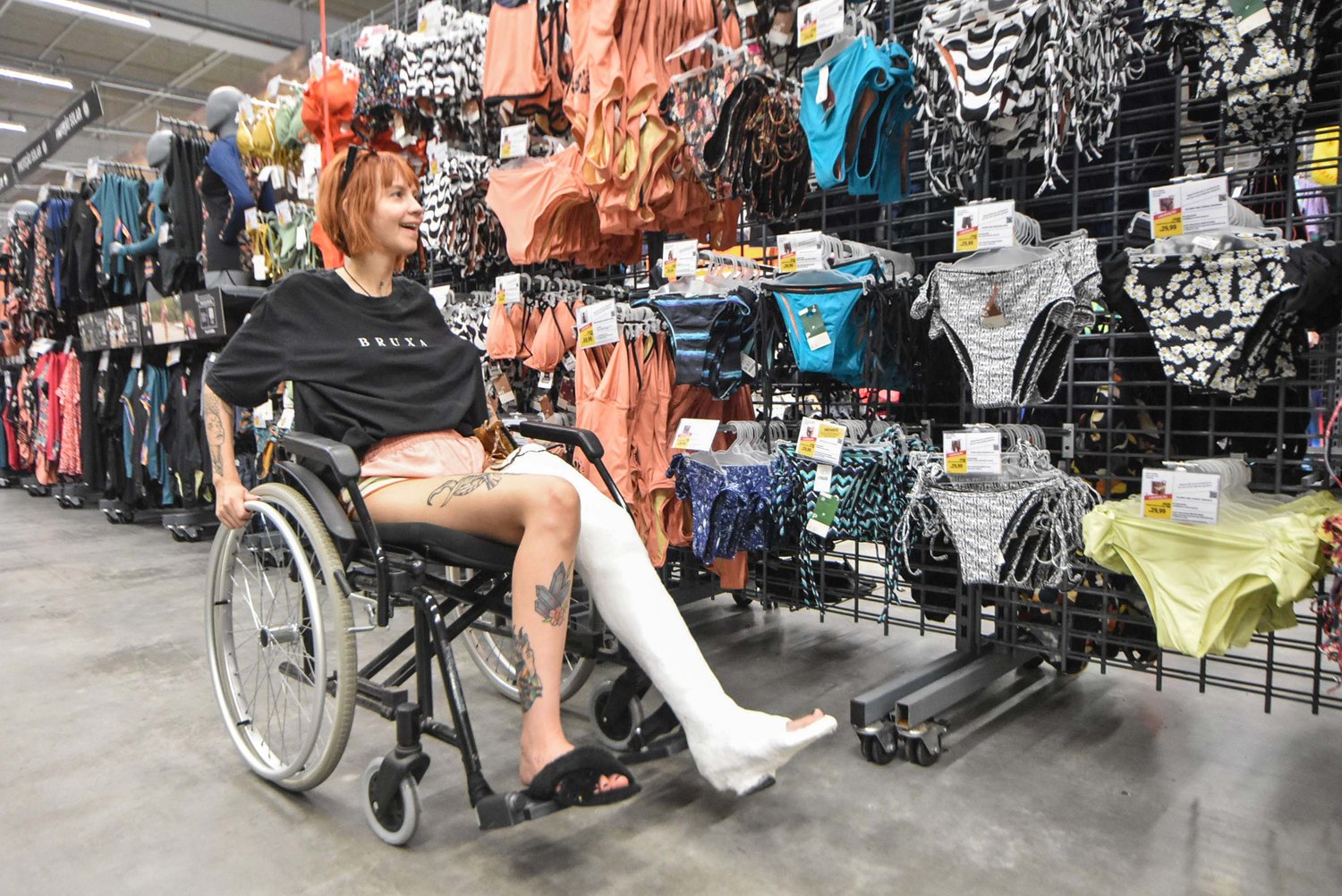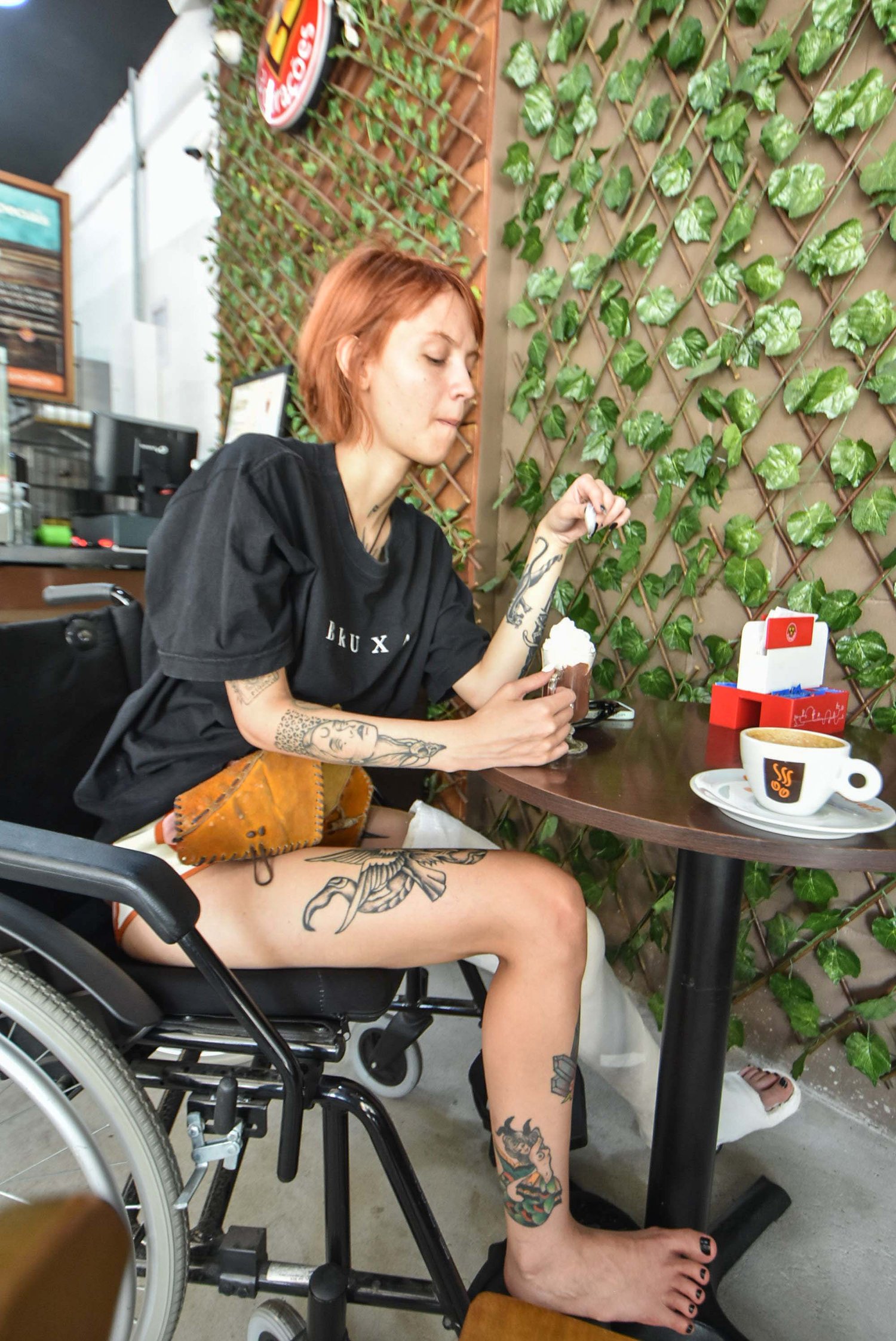 Emanuelle 04 - Square - Wheelchair on market - Coffetime
Preview
Emanuelle 04 - Square - Wheelchair on market - Coffetime 
---
Emanuelle, in her work in São Paulo, also wants to visit modern places and do some shopping during her stay in this great city.
On her walk day she is now free of crutches.
She can now walk with her heel on the cast.
Her gait was very sexy without the crutches. She wants to see a beautiful modern square with a beautiful sculpture in the middle and she wants to sit down and play with her plaster.
Time to go shopping. Emanuelle wants to go to a big department store and do some shopping.
In the parking lot, she will fulfil a big dream, which is to use a wheelchair and do her shopping alone and independently.
She sits on the chair and starts pushing the chair. Each runner has a different look and even questions about the accident.
She continues her shopping with some difficulty.
After this day of sightseeing and shopping, it's time for a coffee before heading back to the hotel for checkout.
Choose a very Brazilian and sweet coffee. Meanwhile, she caresses the cast with her beautiful foot.
Total video contains 15 minutes with scenes from:
- walk in a large square without crutches
- exhibitionism
- shopping at a large market
- Wheelchair
- have breakfast
- foot fetish