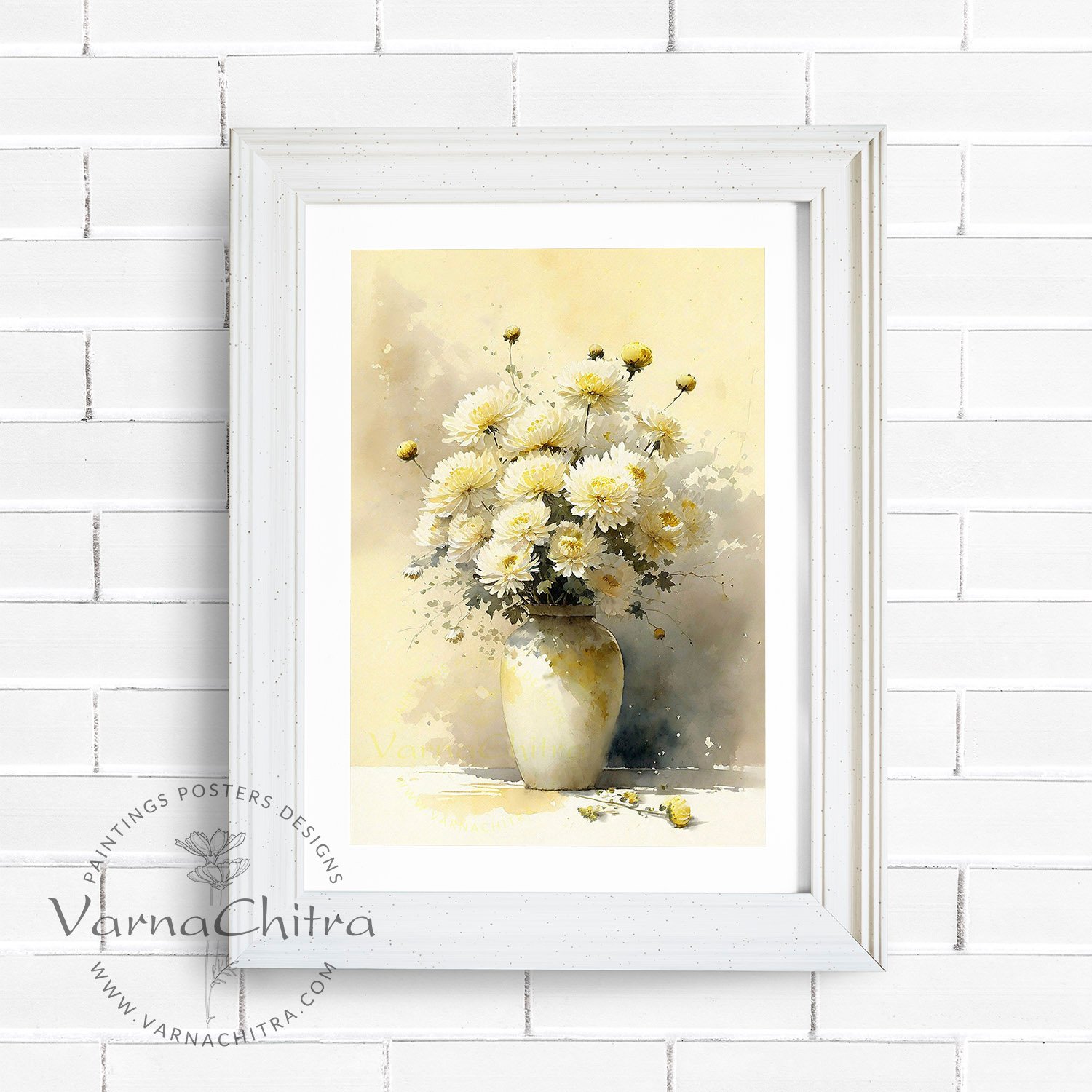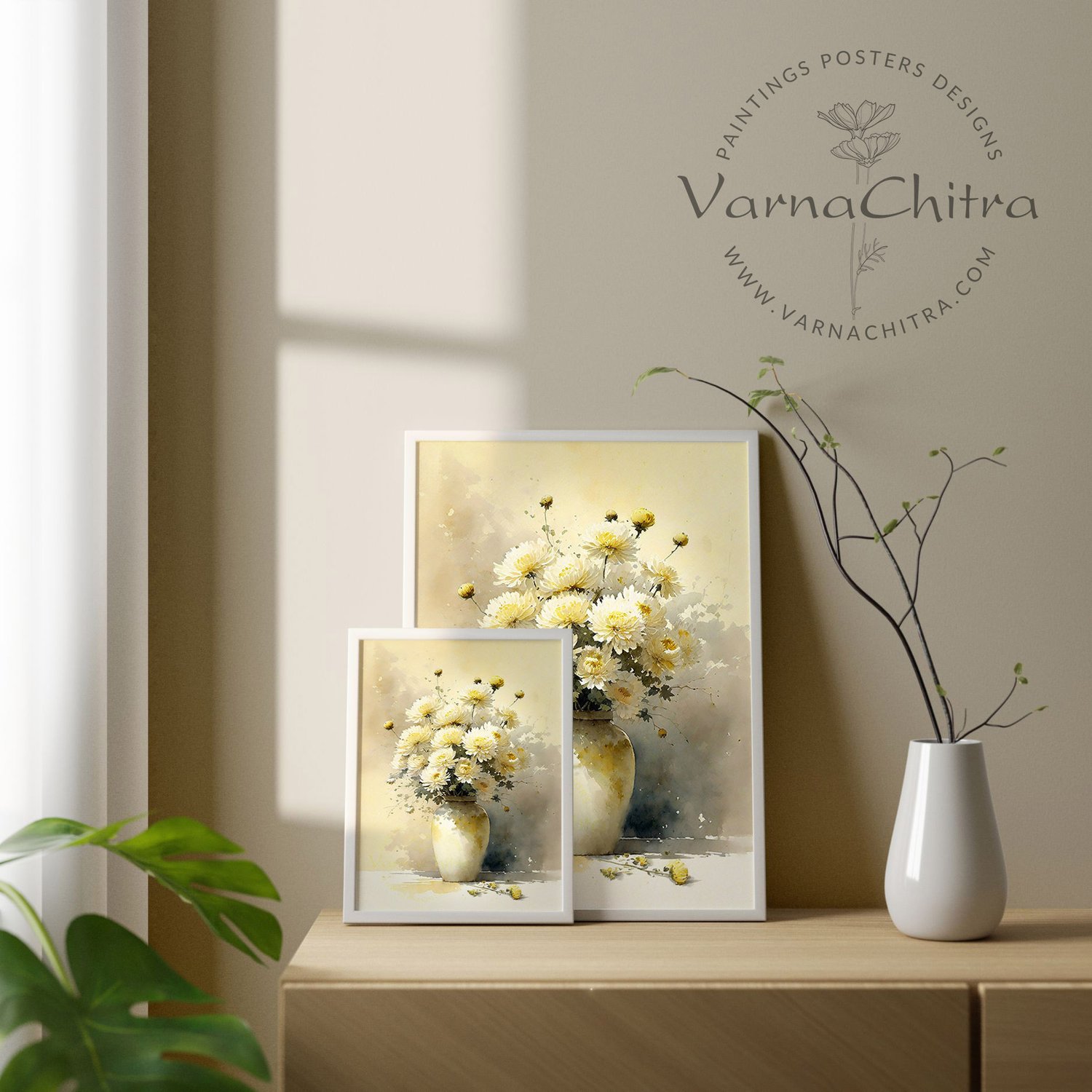 Chrysanthemum 5 Watercolor Floral Still Life Painting
Chrysanthemums are rich in symbolism, carrying different meanings across various cultures. In the East, particularly in China and Japan, they signify longevity, rejuvenation, and even immortality. These flowers are associated with nobility and grace, with Japan's imperial family represented by the Chrysanthemum Throne. In the West, chrysanthemums are often linked to death and are commonly used as funeral flowers, symbolizing grief and the afterlife. However, they can also represent joy and celebration, making them popular for festive occasions. This dual symbolism underscores the chrysanthemum's versatility and enduring charm as a flower with deep and multifaceted significance.
Adorning your interiors with birth flower wall art that features your specific chrysanthemum, or any other birth flower, offers a personalized and meaningful touch to your living space. It not only enhances the aesthetics of your home but also connects you to the natural world and your own identity. Birth flower wall art can serve as a conversation starter, allowing you to share the unique symbolism and significance of your birth flower with guests. Additionally, it can evoke a sense of nostalgia and comfort, fostering a deeper connection with the environment and seasons. These artworks can be a constant reminder of your personal growth and journey, making them a meaningful and aesthetically pleasing addition to your home decor.
Upon purchase you will receive 1 jpg file as instant download.
Use the downloaded file for customized printing and framing at any of the online printing and framing services like shutterfly, canvaschamp etc. You may also utilize the service of your local printing and framing shops. Read more about it here. Or buy framed print choosing your custom size, frame, mat and material from zazzle.
THIS ITEM IS A DIGITAL DOWNLOAD ONLY. NO PHYSICAL ITEM WILL BE SHIPPED.
YOU WILL GET 1 JPG FILE OF SIZE 32x48 inches with 300 ppi AS A DIGITAL DOWNLOAD.
The file can be easily resized to
24x36 inches(2:3 aspect ratio) and below
24x24 inches (1:1 aspect ratio) and below
18x24 inches (3:4 aspect ratio) and below
16x20 inches (4:5 aspect ratio) and below
11x14 inches
A3 (ISO) 11.7x16.5 inches
You can contact me for any other size after purchase.
For personal use only. No commercial use permitted.